Get Ready for Harley's Next Efforts
Harley-Davidson needs to innovate to change its fortune. Currently, the motorcycle manufacturer isn't doing so hot. It hopes that new bikes will entice a whole new group of buyers. Recently, filings with the European Union Intellectual Property Office showed details about three of the company's upcoming bikes. 
The Streetfighter, Custom 1250, and Pan America 1250 are the bikes that appeared in the filings. These bikes previously appeared in prototype form, but the new drawings show that they're progressing quite nicely. Most of the changes to the bikes are minimal, though they are a major departure for the brand as a whole.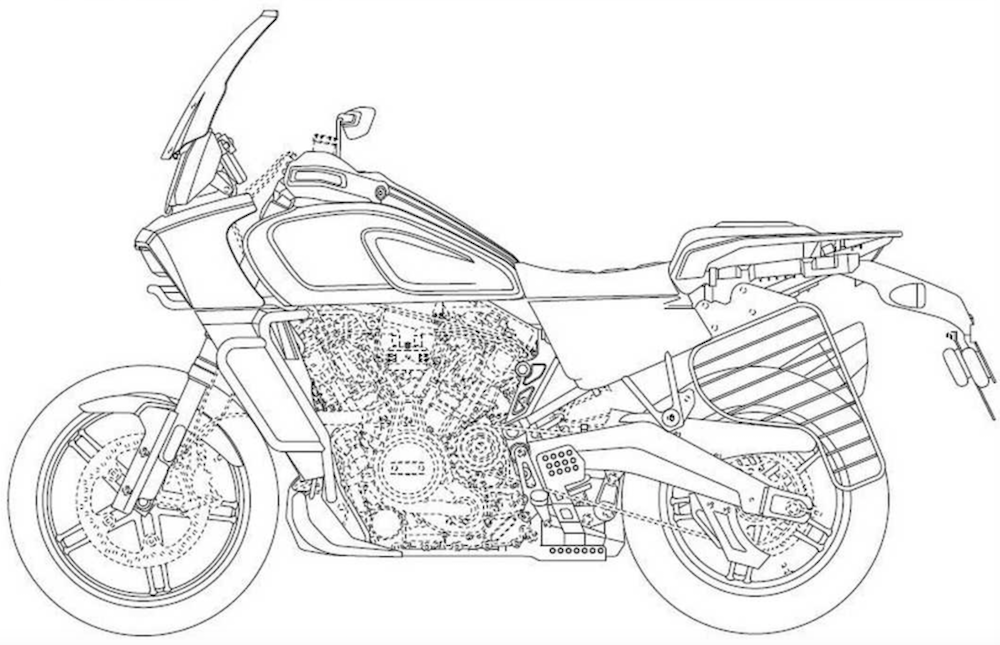 If Harley can pull these off and sell them globally for a reasonable amount of money, the company will have a chance of returning to its former glory but on a global scale.
The technical details are sparse, but there are some obvious changes you can see based on the drawings. For example, the Pan America 1250 gets cast wheels instead of the spoked ones seen previously and changes to the body pieces of the bike. The Custom 1250 has different rear sub-frame mounting points and also some changes to the styling. The Streetfighter features some aesthetic changes, but it also has a new license plate assembly.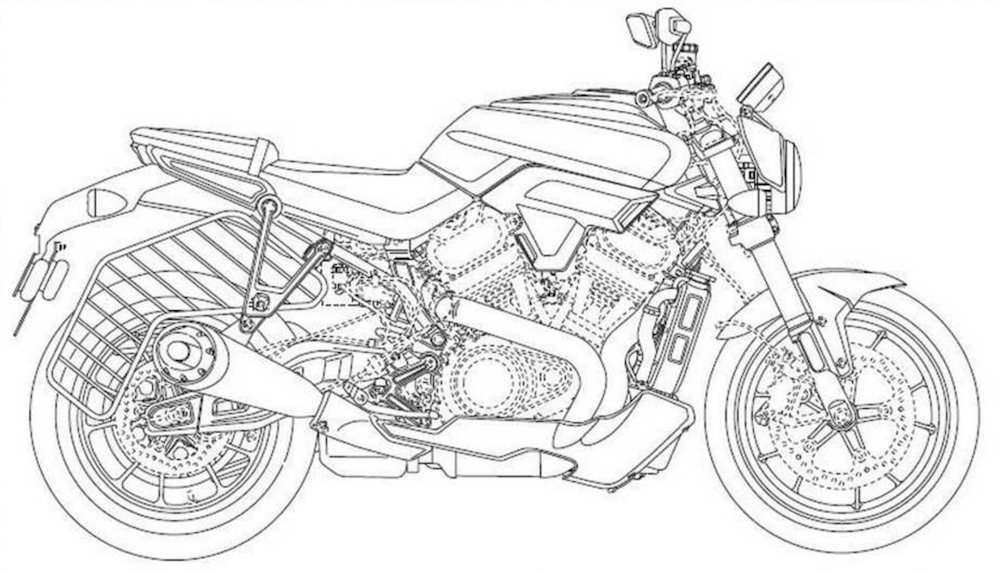 RideApart pointed out the addition of saree guards on the rear of the Pan America 1250 and the Streetfighter. These guards help keep sarees worn by women from getting entangled with the rear wheel and drivetrain of the bike. This addition suggests Harley plans to sell the bikes in India and is targeting buyers around the globe.
That's a smart move by Harley. However, it seems every motorcycle manufacturer is trying to take advantage of the Indian market. It will be interesting to see if Harley can pull it off and make these bikes popular there.