British company Spirit Motorcycles has entered the motorcycle industry by launching not one but four new MotoGP-inspired models with a Triumph triple engine.
The GP-Sport sports bike and GP-Street naked bike start at £44,999 ($A75,000), while the limited edition GP-Sport R will cost £64,999 ($A110,000) and the GP-Street R £69,999 ($118,000).
They join a growing trend for esoteric and expensive bespoke bikes for the rich and well-heeled.
This includes the recent limited-edition Norton four-cylinder V4 SS which sold out at £44,000 each (about $A74,000, $US55,000) and the V4 RR models costing £28,000 each (about $A47,000, $US35,000).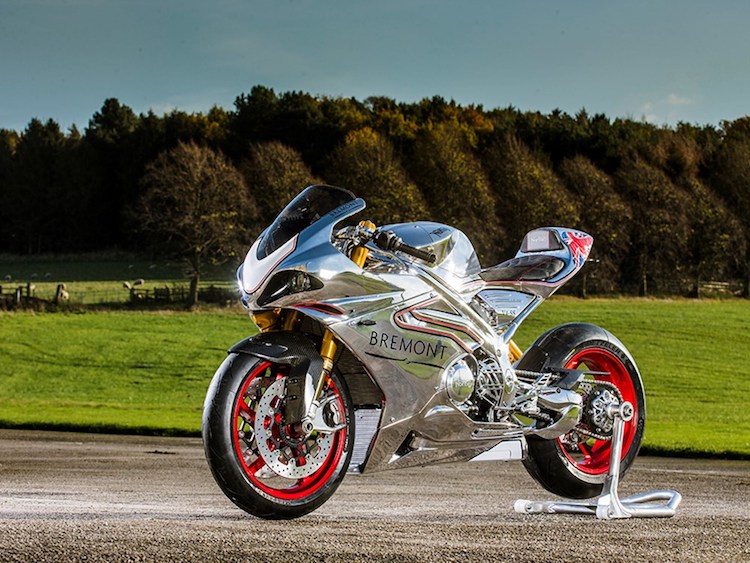 The Spirit Motorcycles come with carbon fibre bodywork, F1-style electronics, K-Tech suspension and a MotoGP-styled fully adjustable chassis.
They say the trellis frame is brazed rather than welded so it can flex lime a MotoGP bike.
British power
Spirit Motorcycles are powered by a Triumph 675 triple stroked from 49.6mm to 55mm to 750cc. Compression is increased to 13.5:1 on the standard models and 13:8.1 on the R models.
Power is up from 93kW (126bhp) at 11,900rpm to 116kW (156bhp) at 14,200, while the R has 134kW (180bhp).
Wet weight is 150kg for the standard and 145kg for the R versions.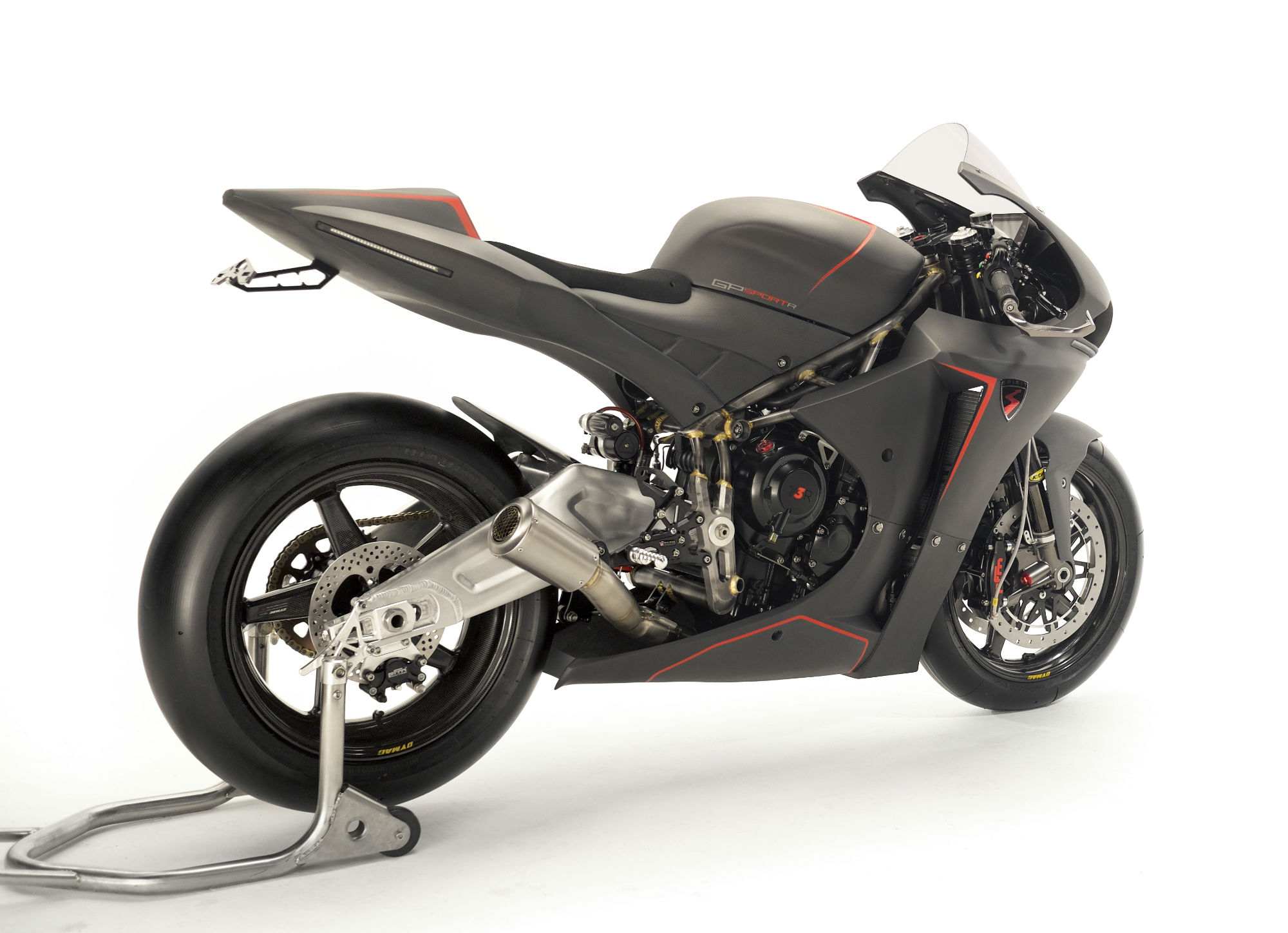 This compares with the Norton V4 models powered by a 1200cc, 72° V4 with at least 150kW of power at 12,500rpm and 130Nm of torque at 10,000 revs. However, it's a lit heavier at 179kg dry.
The Spirit Motorcycles models are the result of a collaboration between custom builders Spirit of the Seventies and Tony Scott of tuning firm T3 Racing.
Electronic connections
The R models have some fancy electronics that monitor and control an amazing amount of bike dynamics and will transmit them all on a 4G phone sim connection with Spirit Motorcycles.
After your track session or race, you can phone the company who will suggest adjustments, just like having a personal race engineer.
There is no word yet on whether the bikes will be available to overseas markets, but they will be limited to 50 models each.
Spirit Motorcycles plans to compete in British Supersport in 2017.