The first brand-new bespoke British motorcycle manufacturer since Hesketh in 1984 is about to hit the UK market.
Gladstone Motorcycles will produce limited runs of hand-built motorcycles.
The Gladstone No. 1, a Metisse framed, Triumph-powered, bobber will be unveiled at Salon Prive motor show in London on September 4.
Only 22 of the 1950s-styled bike will be produced. No more details are available until the official launch, but it appears to be powered by a Bonneville engine.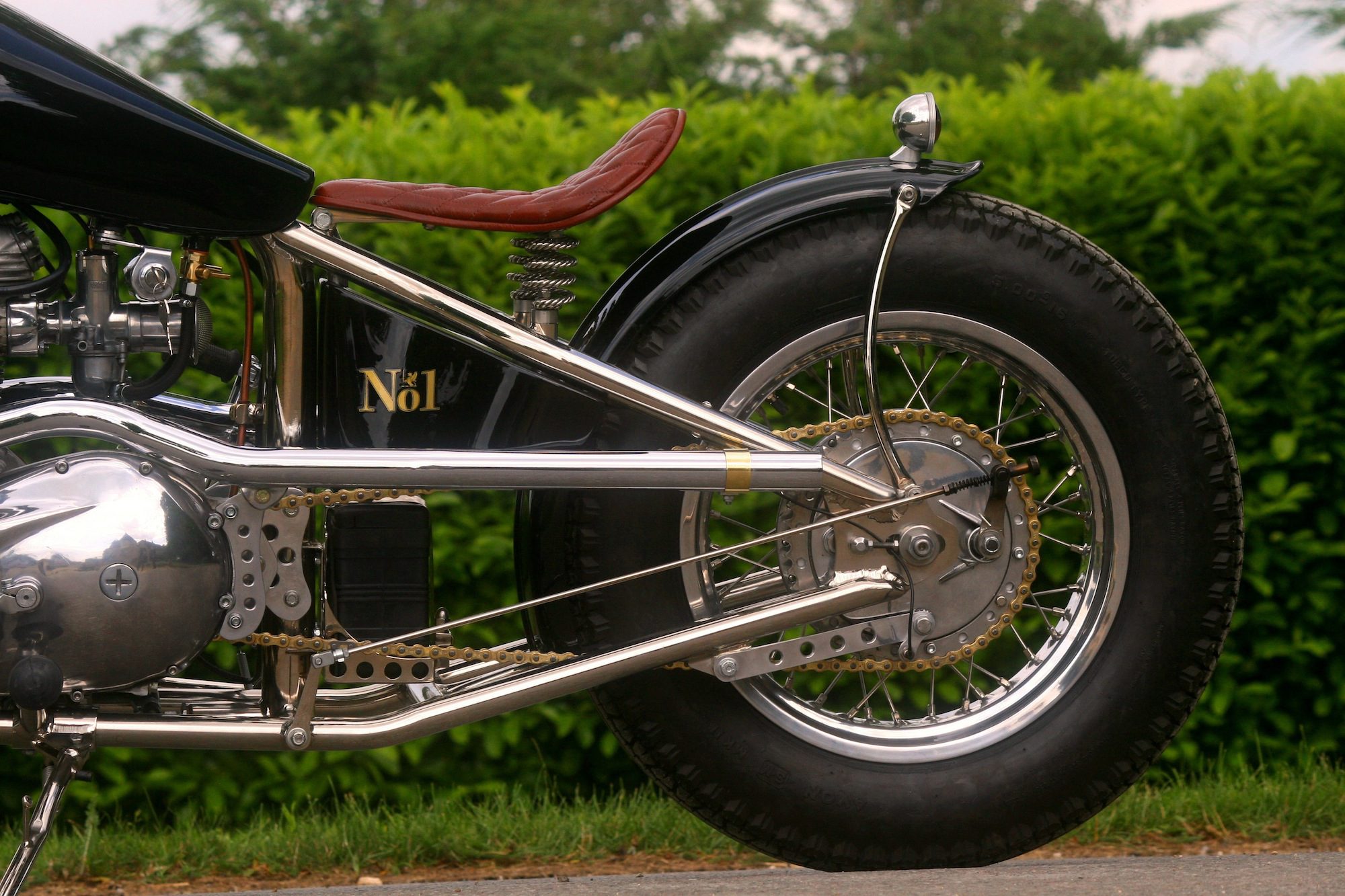 The single-seat bike has a hardtail rear, sprung tractor seat, drum brakes, cradle frame, chain drive and a single speedo.
Prices have yet to be announced.
The bike company is named after William Ewart Gladstone, Britain's Tory Prime Minister from 1809-1898.
Company CEO is Henry Cole, TV presenter of World's Greatest Motorcycle Rides (Travel Channel Worldwide) and The Motorbike Show (ITV4) who is also the great great nephew of the former PM. He says his lifelong dream has always been to launch a British motorcycle.

The company will also produce The Gladstone "Cinder Path Racer" bicycle and a collection of Gladstone-designed luxury clothing and accessories including jackets (pictured below), gloves, helmets, goggles and tweed caps.