There were no training courses for riders when I began riding, so we learnt a lot of misguided motorcycle myths from our friends.
Thankfully, there are plenty of riding schools and correct information available to young riders today to dispel some of the ridiculous motorcycle myths we believed back in my day.
Here are 10 motorcycle myths taught to me which we no longer believe to be true.
1: If it looks like you're about to crash, lay the bike down.
BUSTED! We were even told that the police were taught how to lay the bike down. Clearly, if you are about to crash, you need to brake hard and leave the bike upright while slowing it as much as possible with the best traction available – rubber on tarmac. If you lay the bike down, it will slide a lot further with plastic and metal on tarmac. About the only time you may slow quicker by laying a bike down is on dirt where the handlebar, footpegs etc might dig into the earth better than knobby tyres.
2: You only need to use the back brake.
BUSTED! This myth came from a time when bicycles only had rear brakes and even the Captain America chopper from Easy Rider only had a rear brake. Of course we now know that when you brake, the bike shifts a lot of weight to the front tyre and lightens the back wheel, so you have more stopping effect with the front, rather than the rear. The best advice is to use both brakes for maximum stopping effect.
3: Wear elasticised boots, not lace-up boots.
BUSTED! This notion came from tales of people getting their laces caught in the footpegs and not being able to put their foot down when the bike came to a stop. However, lace-up boots are fine if you tuck the laces inside. The problem with elasticised boots is that if you fall off, they will easily slip off as you slide down the road.
4: You only need a jacket under 20C.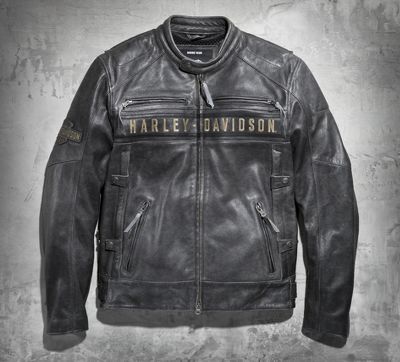 BUSTED! Motorcycle jackets are not just designed to keep you warm, but mainly to protect you. Old motorcycle jackets had no airflow and were hot even in warm weather. A lot of today's motorcycle jackets have ventilation so you can be protected in any weather.
5: Loud pipes save lives.
BUSTED! I know I'll cop a lot of flak for this and people will say a loud pipe saved their life, but there is no empirical evidence to prove it. In fact, many modern drivers have the windows wound up and stereo blasting in their air-conditioned cars, so they can't even hear emergency services sirens pointed at them, let alone an exhaust pipe that is facing away from them!
6: The best motorcycle training is fanging around a paddock.
BUSTED! Back in the days before track days, this may have been the only place you could practise some riding skills. However, the best training combines both off and on-road skills. Road craft is just as important as bike control.
7: Never ride in the rain.
BUSTED! There were three reasons I was told never to ride in the rain – it rusted the bike, the roads are too slippery and there is no way to stay dry. Modern bikes are treated for rust prevention, modern tyres are much grippier in the wet and today's motorcycle gear is very protective. Riding in the rain also improves your skill level as you have to concentrate on riding smoothly.
8: Speeding riders rarely get pulled over.
BUSTED! BUSTED! BUSTED! I think this myth started among my peers because we got away with it by riding late at night out in the bush. We also thought bikes were too small to be detected by radar. However, modern radar detection devices will even detect a speeding bicycle.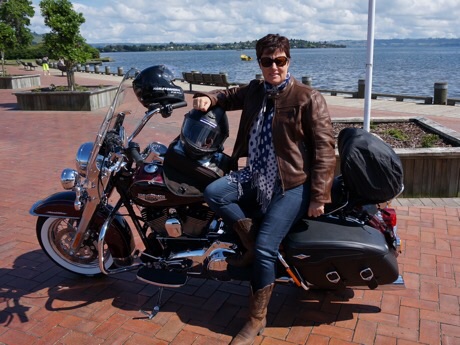 9: Motorcycle riders get all the women.
BUSTED! We don't get ALL the women; just the good-looking ones, like Mrs MBW!
10: Bikers are temporary citizens.
BUSTED! You and I are shining examples of this being a myth. Yes, riders are more vulnerable, but with some training, we can be safe and long-term motorcyclists.
Do you have any motorcycle myths that you were taught when you began riding? Leave your comments below.