It's a bird, It's a plane – it's the comfort-driven fraternal twin of the Brutale 1000 RR! 
Meet the 2022 Brutale 1000 RS. It's essentially a heavier, less aggressive, more comfy version of the RR, with the same monster under the hood. Less wolf, more sheep's clothing. 
Founded by Italian Entrepreneur Count Domenico Agusta, MV Agusta has made a name for itself through the careful curation of quality machines – and the Brutale 1000 RS continues to display these traits.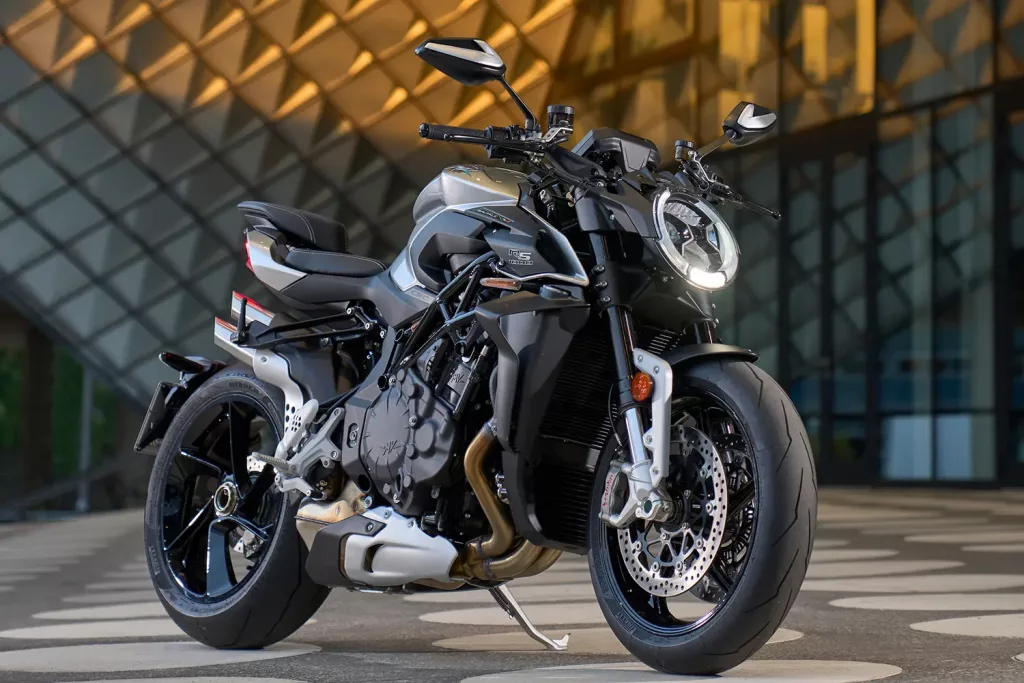 Advertised by MCN as "the more accessible Brutale 1000 RR", the RS doesn't yet have a price, though it is expected to dint the pockets at around £22,800 – a slight improvement from the 1000 RR's base MSRP of £28,900, and a price that also reflects the lack of semi-active Öhlins suspension and more comfy riding ergonomics.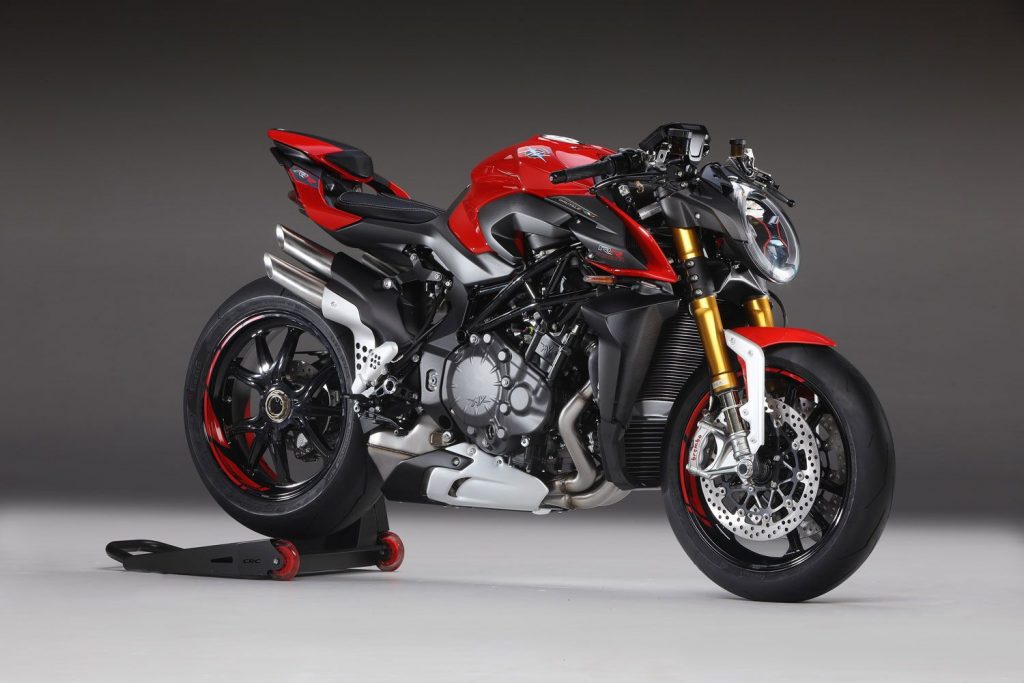 On top of the adjustable Marzocchi 50mm inverted forks and Sachs rear shock absorber, the 2022 Brutale 1000 RS features a set of raised clip-on bars, a new set of footpegs, and a spiffy one-piece saddle to complement the bike's aesthetics – and show off the less aggressive riding position.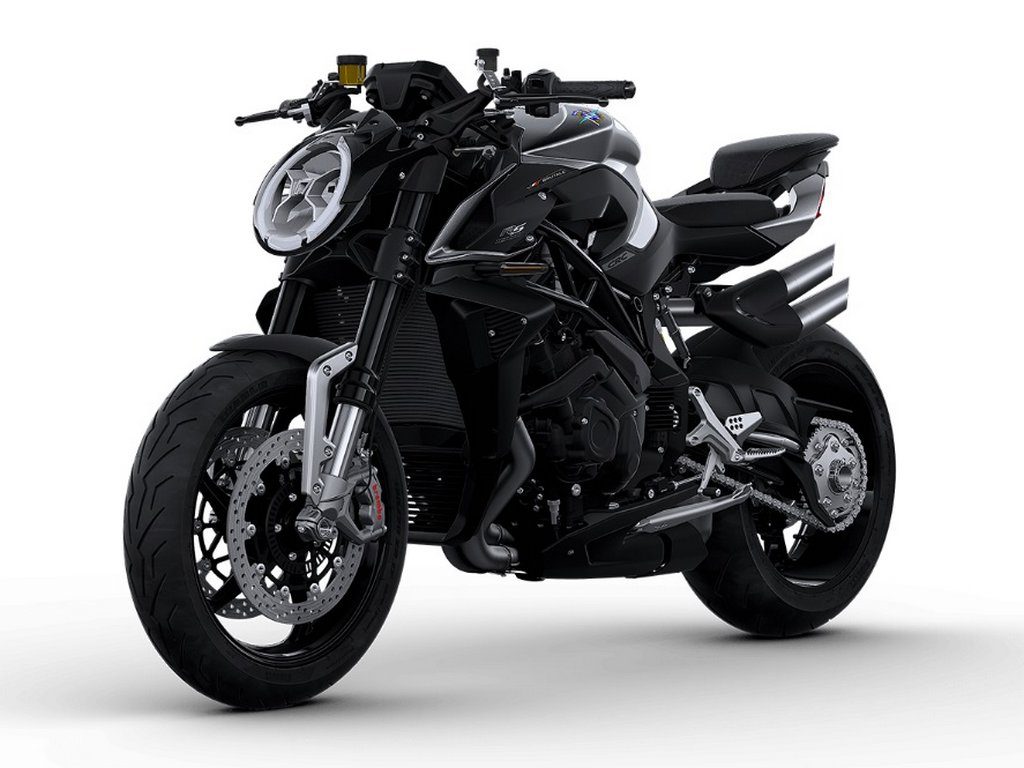 The beastie does get to keep the one-of-a-kind 998cc straight-four engine of the Brutale 1000 RR (thanks to the radial valves), though we are told that the weight has been upped a full 10 kg, to 196kg from the 1000 RR's 186kg. 
Other specs include a revised cam timing, titanium rods and valves, a DLC (Diamond Like Coating) on the tappets, and cornering ABS.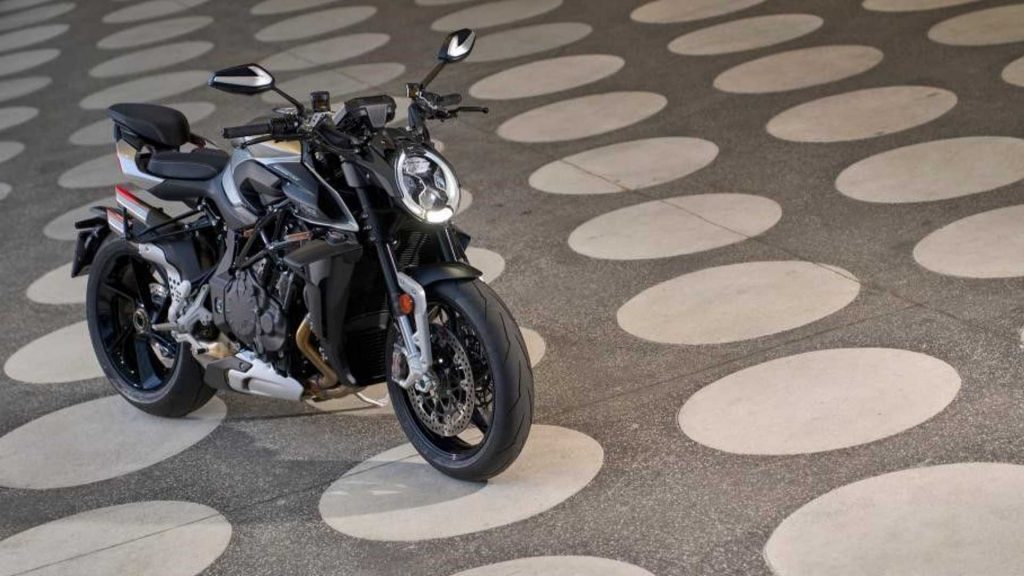 Despite the increase in weight and euro-compliancy, this beastie is still capable of turning out a neat 205hp, with a chompable 116.5Nm. 
Toss in a new set of wheels and mirrors, and you're guaranteed a monster of a machine that's still polite enough to say 'thanks' after meals.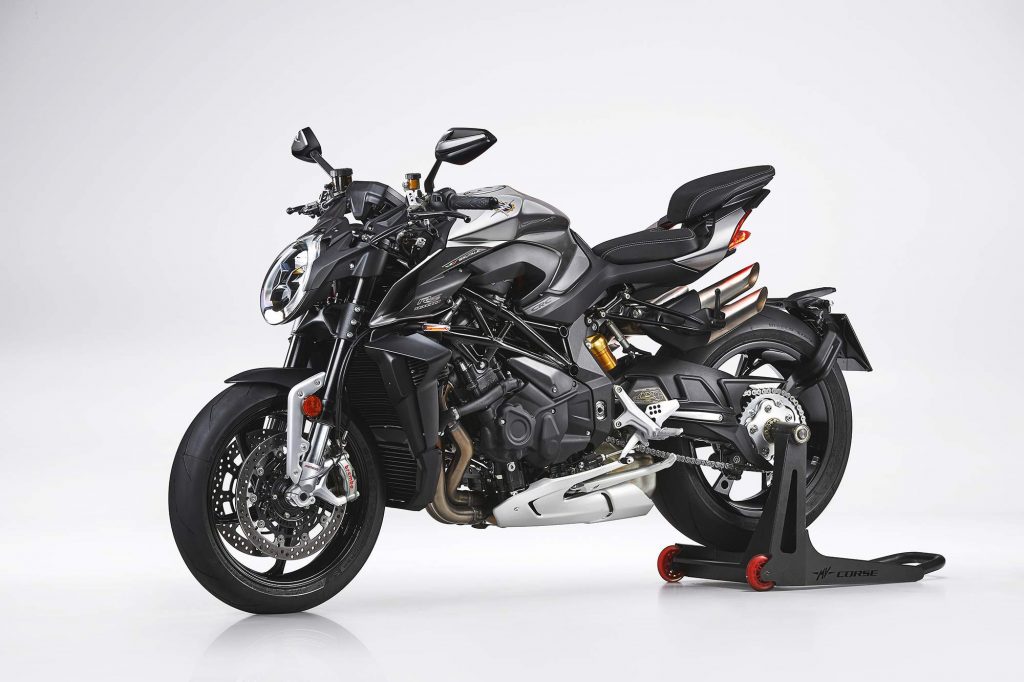 Make sure to check the new bike out on MV Agusta's website – and be sure to check out MBW's archives on all things MV Agusta.