If you think MV Agusta went quiet on new models while sorting out its financial mess this past year, next year will be 50% quieter!
The company has announced no new models in 2018 and compliance with Euro4 regulations on all their three-cylinder engines making them 50% quieter with exhaust gas emissions reduced by 48%.
The Italian manufacturer had already made the Brutale 800 Euro 4 compliant in 2016. Now it is joined by the F3 675, F3 800 and Dragster 800.
The changes also mean power is down 3% to 107kW in the F3 800 while power is unchanged in the F3 675 (95kW) and Dragster 800 (104kW)
During its financial difficulties CEO Giovanni Castiglioni announced that there wold be no new models in 2017.
Instead, we have been treated to a bunch of limited edition versions of existing models and in June the company opened a 'special vehicles' production line at MV's Schiranna factory in Varese, Italy. It will produce hand-built models like the new RVS#1.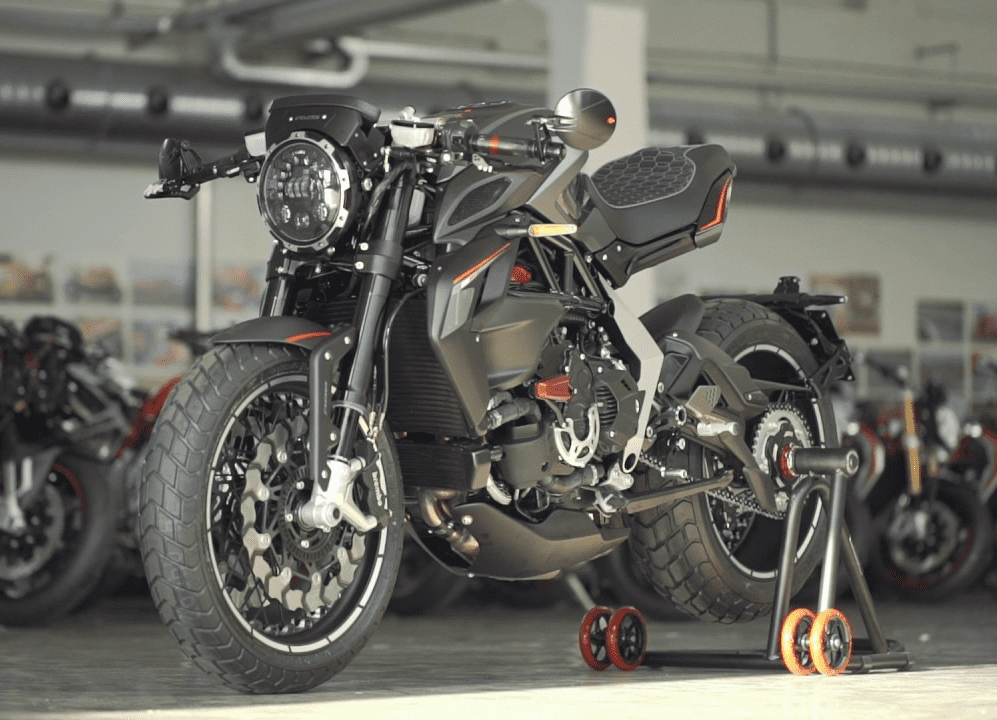 Now it seems the "no new models" dictum will continue into 2018.
This is despite MV Agusta last month announcing it had finalised its financial restructure including buying back the 25% ownership by Germany's Mercedes-AGM.
What this means for owners and MV buyers is Italian heritage and more certainty about parts supply and warranty. But maybe finances are now stretched so much there will be no new models for a while.
The Euro 4 compliant triples will have a new balance shaft, oil and water pump, drive gearing and primary gearing to reduce noise.
They will also have bigger and quieter exhaust systems.
From the image of the Brutale 800 (top of the page), the bigger exhausts don't look all that much bigger, nor spoil their svelte looks.
As for the noise, we always found MV Agusta had the best induction sound around and a unique exhaust character.
Despite the engine modifications, MV Agusta claims their bikes' performance and character will be unchanged.
Internally, the engines now have an updated intake valve, harder-wearing valve guides and new intake and exhaust valve springs.
The engine also requires a new frame mounting point that MV Agusta says makes the chassis more rigid.
It will come with new fuel maps and eight-stage traction control from the Dragster RR.