$30,000 USD – One of 75
MV Agusta has a new special edition of the Superveloce coming down the pipes, and unfortunately for many, only 75 are being produced. There's a lot of 75's involved with this whole release – just like the movie 21 with Jim Carrey – if you've ever seen that. 75. Everywhere.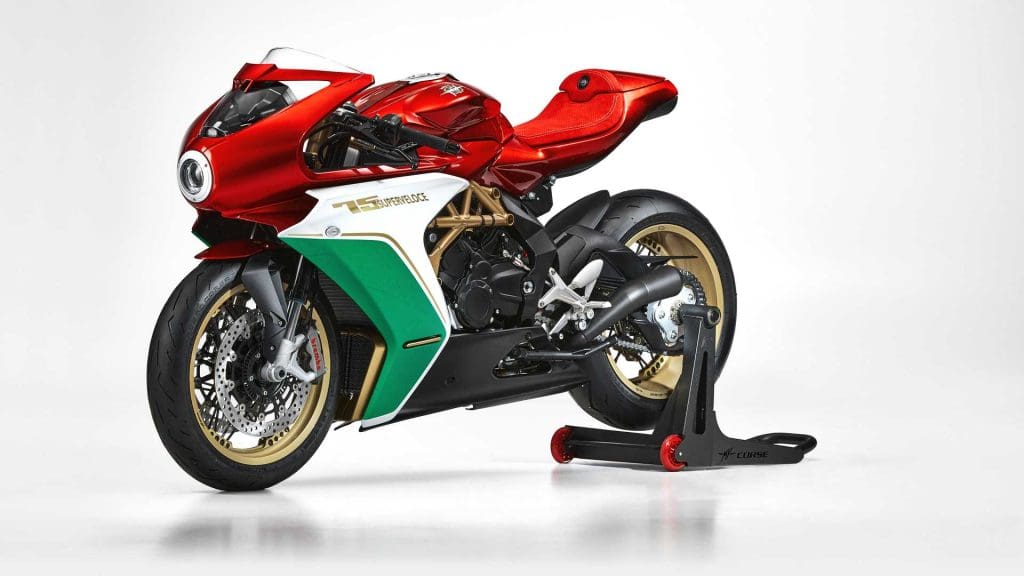 The 75th-anniversary edition will (unsurprisingly) be on sale online for a limited time of 75 total hours. *The motorcycle will produce 75 horsepower, 75 lb-ft of torque, cost $75,000 and the rev limiter will be set to 7500 rpm.*
The last four details I added in are completely fabricated for your enjoyment. Although the bike really will be on sale for just 75 hours, this beast produces 147 horsepower at 13,000 rpm. The engine is shared with the F3 800; being a torquey inline-three configuration. With an engine that has treated the company and riders so well, you can't go wrong.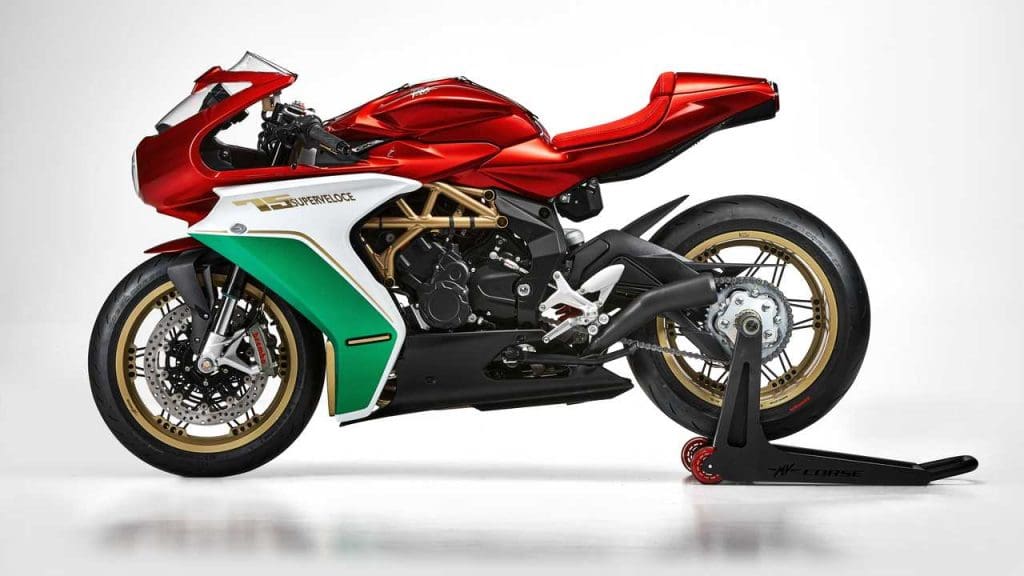 MV Agusta will be taking reservations to purchase this 'super special edition' Superveloce beginning November 15th (online only), and it will cost you €100 to keep your spot in line. Honestly, that's a small price to pay given the fact that this bike starts at €25,000 ($29,560 USD) and the 75 unit limit.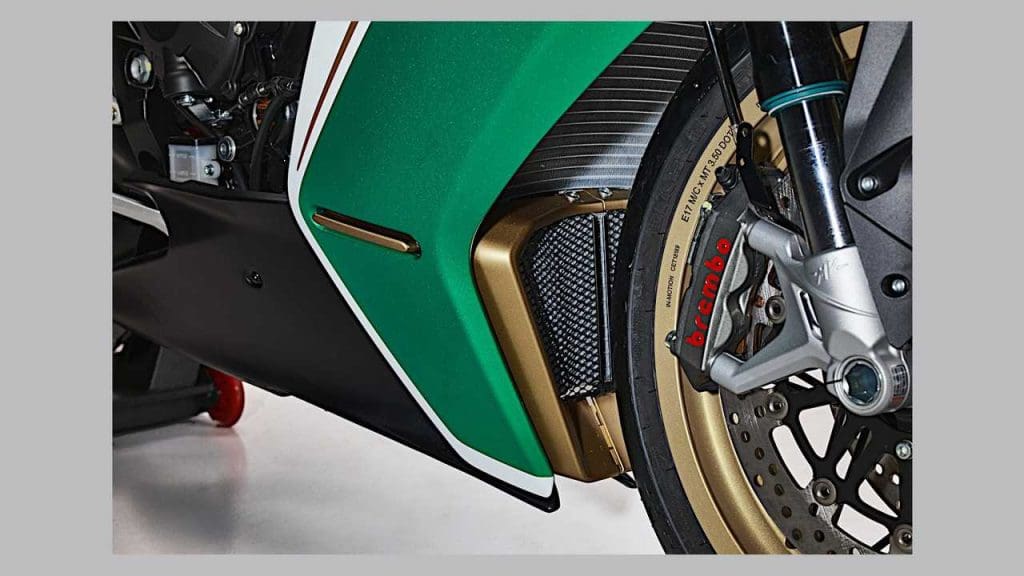 The bike features a very special 'Italian flag inspired' tri-color livery, accentuating the pre-existing body lines of the bike. In addition to the special livey, the motorcycle gets a full Arrow exhaust system (they say it's track-use-only… As if!), Alcantara seat, special cover, and a certificate of authenticity to top it all off.