How would you like to ride an MV Agusta Turismo Veloce 800 for seven days across three Mediterranean islands ending with a tour of the Varese factory?
MV Agusta has put together the Tour of the Islands costing €2950 (about A$4370) for the rider and €1600 f(about A$2370) or a pillion including loan of the sports tourer, boat and ferry crossings, accommodation, support vehicles, tour guides, and some food and fuel. Flights and transfers are not included.
The 1850km tour will be led by Dakar Rally rider Alessandro "Ciro" De Petri who finished third in 1989 on a Cagiva.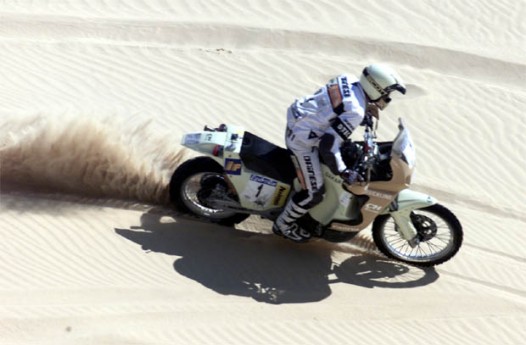 It starts on April 21 in Sicily and ends on April 27 at the MV Agusta factory in Schiranna, Varese.
Along the way, riders will also visit Mt Etna and trace the roads of the legendary Targa Florio car race of the early 20th century.
And at the end of the tour, we imagine some of the riders will buy one of the sports tourers!
Expect more motorcycle companies to begin offering these types of trip which include factory visits and escorts by famed factory riders.
It's part of a new wave of marketing that promotes customer loyalty.
Motorcycle companies spend a vast amount of time and money on attracting customers, but they also need to spend a lot to keep customers loyal.
Marketers will tell you that it costs more to woo a lost customer back than it does to keep their loyalty.
BMW, Harley-Davidson and, to a lesser extent Triumph, are masters at this sort of marketing with their safaris and HOG and RAT rallies.