At EICMA 2021, MV Agusta unveiled two motorcycles that were unlike anything we've seen from the manufacturer in the recent past. The Lucky Explorer 5.5 And 9.5 paid homage to the brand's history in the Dakar and represented a new direction for the Italian marquee.  
During the week motorcycle show, the CEO of the firm, Timur Sardarov, also sat down with MCN to discuss what else MV Agusta has in the works. He confirmed that a new 950 range based on the existing 800 line-up is in the pipeline, along with a new 1000cc-plus motorcycle that will arrive sometime in the next four years.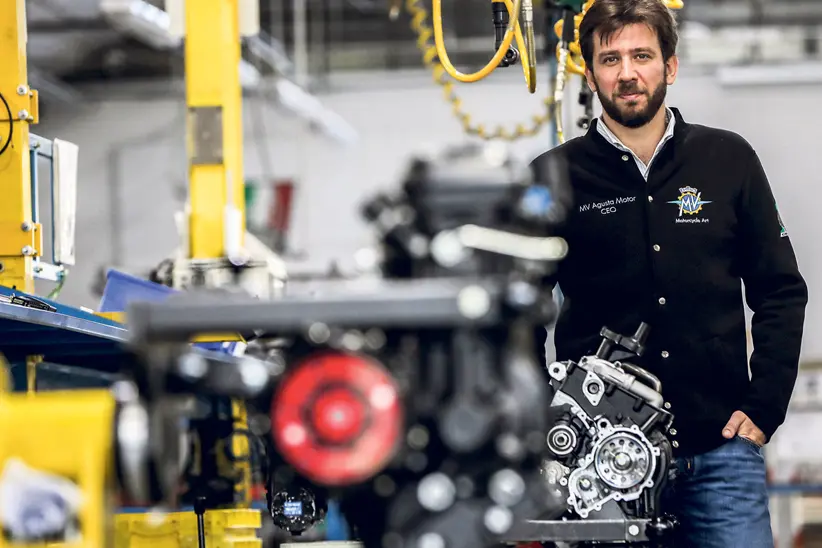 The new 950 range will be powered by the 931cc inline-triple that recently debuted on the 9.5 ADV. On this motorcycle, the engine produces a claimed 121hp at 10,000rpm and 75lb-ft of torque at 7,000rpm. These numbers will likely change based on application. 
"The 950 product that we're building is state-of-the-art. The 950 as an engine will also migrate into other platforms too, in a different spec. This is an adventure-spec engine, and you will see a more sporty, naked – there will be different variations."
Sardarov also told MCN that, "The Superveloce, F3, and Turismo Veloce… they're all going to migrate to 950. We will have an 800 and a 950."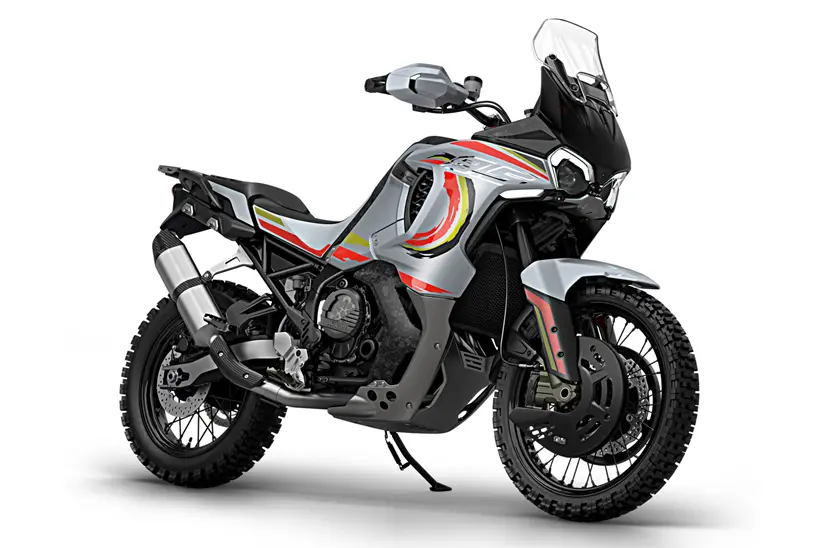 MCN reports that the "migration across platforms is made possible by the new engine sharing the same overall dimensions as the company's existing 798cc triple, with every machine using that motor sharing broadly the same trellis frame and mounting points."
Brian Gillen, MV's Technical Director, also shared his opinion on what lies in store: "We wanted to get to the biggest displacement we could in the existing line of MV bikes, which means attachment points. You're limited by the attachment points of the swingarm, frame plates, and front area of the frame."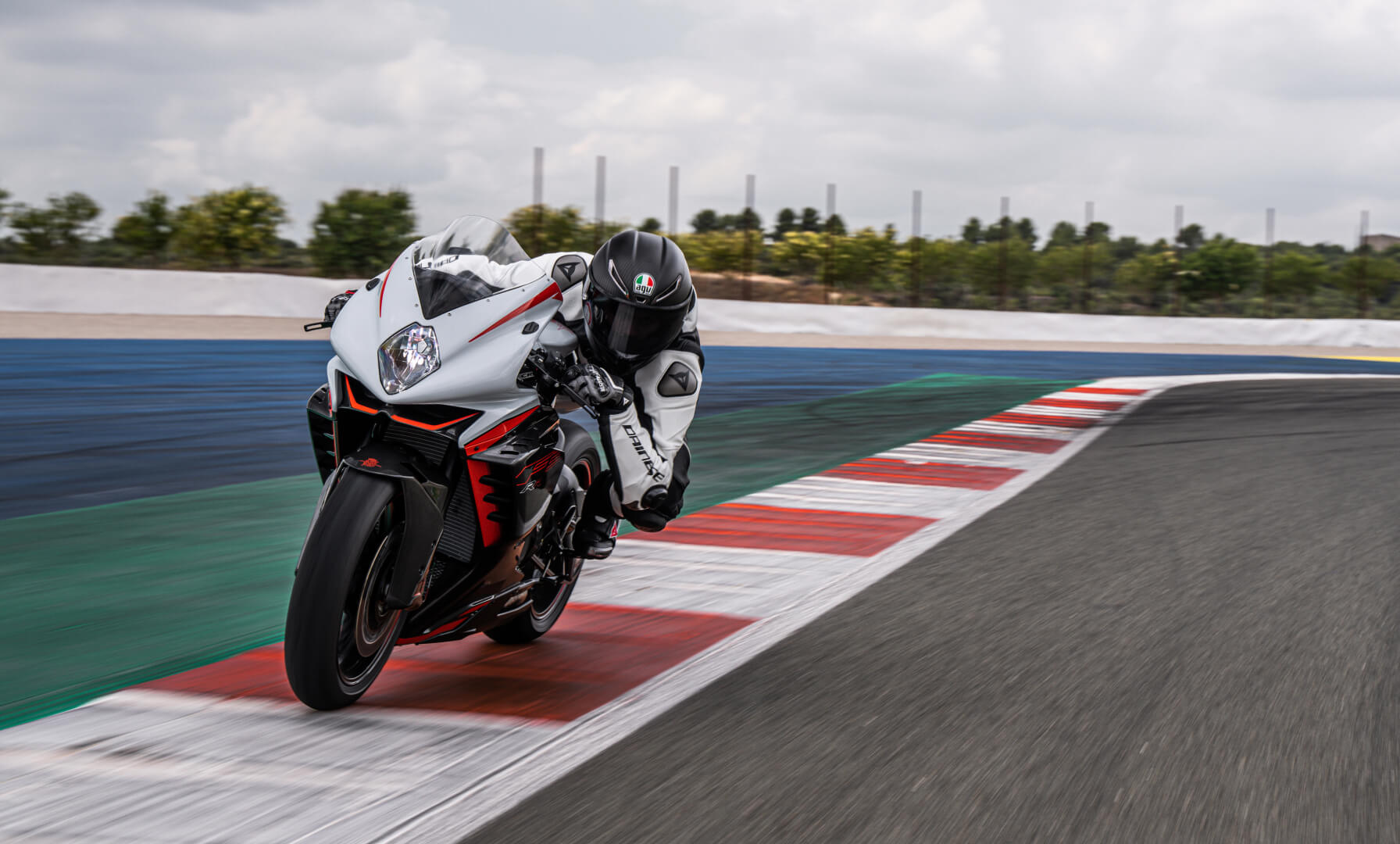 There's no information on when these new motorcycles will see the light of day; however, Sardarov did mention that the Lucky Explorer 9.5 will be available only around April 2023 — it's safe to say that the other bikes based on this platform are still some time away. 
Interestingly, Sardarov also mentioned that a high-performance combustion engine is being developed as well. 
"Some of the car manufacturers have stopped producing high-performance engines and they're moving into electric. We're still working on one more high-performance platform that will come before electric."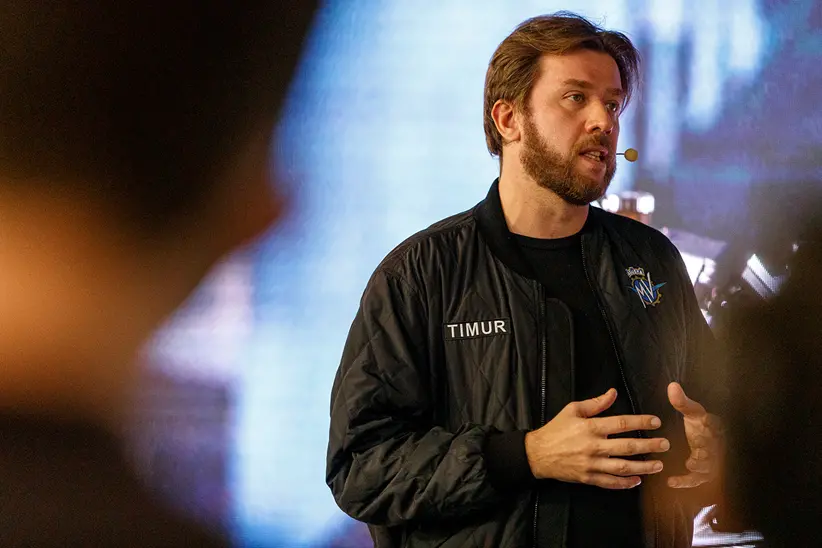 "At the same time, we are launching an initiative to start building a vision for what an MV Agusta electric motorcycle has to look like."
"We at MV categorically do not believe that the current technological accessibility will allow MV Agusta to produce anything in the performance market."
"We will show something every year and some of the projects we have started will take a long time, but by 2024-2025 you definitely will see very special machines rolling out of MV Agusta."
While it's still a few years away, it sounds like MV Agusta's final combustion engine motorcycle will be something really special. 
Source: MCN