No matter how many hours you spent on a motorcycle, you can never underestimate the threats that surround you every minute of your ride. Nobody wants to discourage future riders or anything. However, safety should constantly be everyone's main focus when talking about motorcycles and participating in traffic, no matter the country you live in. Luckily, there are some accessories and certain gear that can increase riders' safety and ensure a safer ride for everyone on the road.
Reflective Equipment and Gear
First of all, there's a strong need to make the distinction between fluorescent and reflective accessories and motorcycle gear. Sadly, there's a big number of riders that can't tell the difference between these two products. The main difference is that one type of gear only reflects light while the other change its wavelength, resulting in a different kind of light. Even though going for reflective accessories would be a better choice, both products actively contribute to increasing your visibility in traffic, especially during nighttime and that's a huge plus regarding safety.
Airbag Jackets
Just like with car airbags, a motorcycle airbag jacket has an inflatable component that gets triggered by an event. If for car airbags, the trigger is the moment of the crash, airbag jackets have a different principle, and there are triggered by the moment the rider leaves the motorcycle after an accident. A strap that's connected to your motorcycle gets connected with the airbag jacket and, when the strap gets disconnected during an accident, the airbag inflates protecting your spine and most of your upper body from serious injuries.
These products are quite expensive; however, no price is too big when it comes to safety and staying alive. If you're looking for a cheaper substitute, the airbag vest is the solution. You just wear it on top of your motorcycle jacket, and it does a great job as a reflective vest as well.
Brake Free System
Even though it's still in the crowdfunding phase, this additional brake light already enjoys a lot of popularity, and it is expected to be a massive success among riders. The thing with standard motorcycle brake lights is that they won't light up when you're braking using your engine, making it hard for drivers behind you to keep a safe distance. This system is equipped with a lot of sensors that detect any type of slowdown and light up to let everyone around you that your speed has decreased so that they can keep a safe distance. It's a wireless system so you won't need to worry about any wires or connectors and you can charge it through USB after each ride. The battery offers an autonomy of 8 hours so you won't have to worry about the system dying on you on the road.
Self-Cancelling Turning Signals
It can happen even to the most experienced riders, and it doesn't mean you're a bad driver. Yes, you guessed it – forgetting a turn signal on, making others in traffic thinking you're going to turn right or left. When you add this to the already dense traffic and rush found in a big city, everything could turn out to be as random as casino pokies online. There are several systems available on the market that can be easily added to your motorcycle so that turn signals will never be left on, causing confusion and possible accidents. It uses sensors that track your bike movement and register when it has done a full turn and automatically cancels the turn signals. Of course, this doesn't affect in any way the manual controls, and it's an awesome safety-increasing feature.
Augmented-Reality Helmet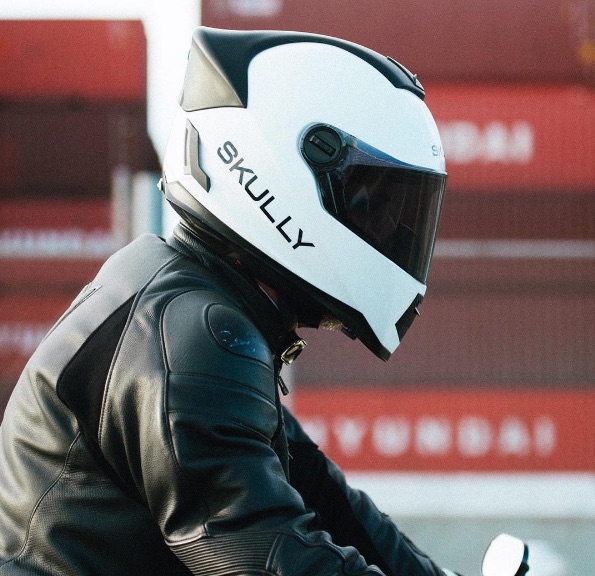 At first, there was the SKULLY project that was aiming to build intelligent bike helmets that will include a HUD, rearview camera and a lot of other smart connectivity options. Unfortunately, the ones that came up with this idea didn't know how to handle the project, and everything ended up in flames. However, two businessmen with a long history in the automotive industry picked up the project, and it seems the smart helmets will be available very soon for all riders to enjoy.
(Sponsored post)