The Ducati Multistrada 950 has become the V2 and will arrive in Australia early next year with more technology, engine upgrades and longer service intervals.
Ducati Australia says the starting price of the Multistrada V2 will be $22,539.00 ride away compared with the 950 at $21,500 while the Multistrada V2 S with semi-active suspension will start from $25,190, previously $24,000.
In the transition from a Multistrada 950 to a V2, as opposed to the flagship V4, the bike has been upgraded in several areas and weight decreased by 5kg.
The 937 cc Testastretta 11° engine is now claimed to be more "consistent and robust" with extended maintenance intervals of 15,000km oil changes and 30,000km desmodromic valve clearance checks.
Transmission has also been updated with a new eight-disc hydraulic clutch for "greater fluidity and precision in shifting" and an easier-to-find neutral.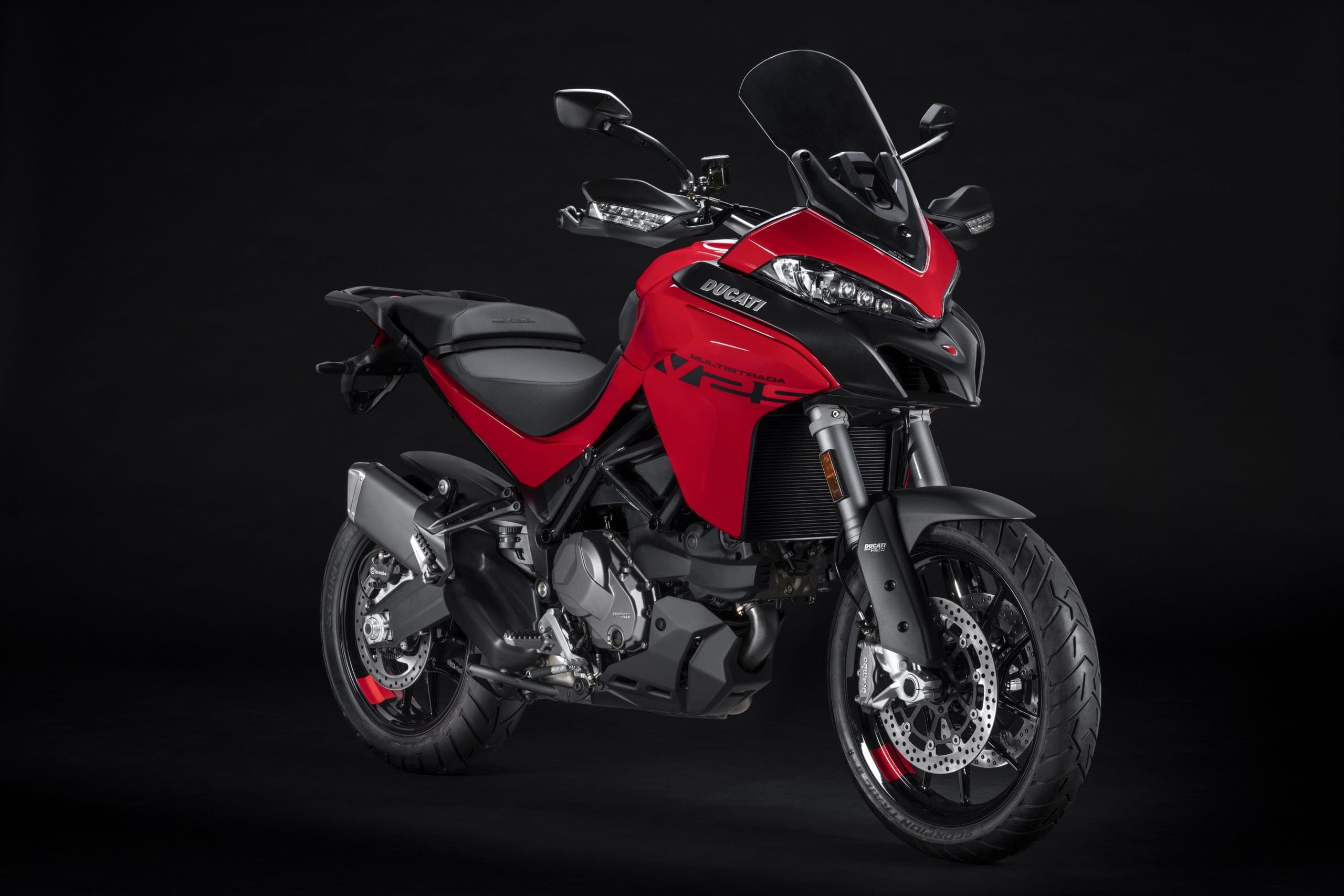 Ducati says they have made the Multistrada V2 more suitable for a wider range of rider sizes with a lower seat height down 10mm to 830mm.
It has also been shaped narrower so you can get your feet on the ground more easily.
If it's still too high, you can buy an accessory lower seat and lowered suspension kit to drop the saddle height to 790mm.
Riders will also feel less cramped wth the footpegs lowered by 10mm.
Both models come in classic Ducati red with black rims while the Multistrada V2 S is also available in a new "Street Grey" livery with black frame and "GP Red" rims.
There are also two trim levels that can be ordered from the factory. Essential trim is available for both Multistrada V2 and Multistrada V2 S, while the Travel trim, with side bags, heated grips and central stand, can only be ordered for the S version.