Motorcycles from movies such as Easy Rider and On Any Sunday and other bikes owned by famous Hollywood stars are coming up for auction.
The highlight of the Bonham's Barber Auction at the Barber Motorsports Museum in Alabama on October 6 is Steve McQueen's 1970 Husqvarna 400 from the cult 1971 film On Any Sunday.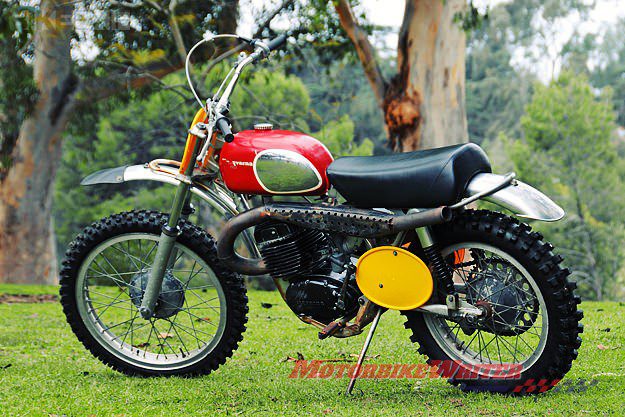 Movie stars
Other bikes at the auction owned and/or ridden by movie stars include:
Two other motorcycles owned by McQueen to feature include a 1953 Vincent Comet Series C from England and an unusual  Danish 1939 Nimbus Model C Luxus with sidecar. 
McQueen's Husky
McQueen's Husky is expected to fetch a significant amount of interest if previous McQueen bikes are any gauge.
His 1915 Cyclone sold at a Mecum auction for almost $A1 million in 2015.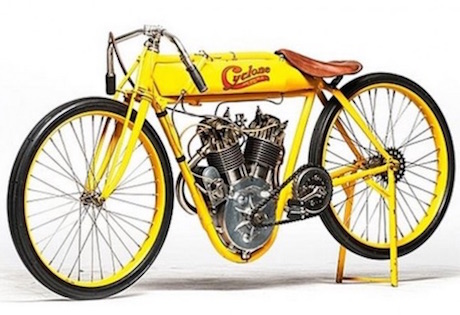 It was the most expensive bike sold at auction until Australia Day this year when a 1951 Vincent Black Lightning on which Jack Ehret set an Australian speed record was bought at the Bonham's annual Las Vegas motorcycle auction for a record $US929,000 ($A1,155,000, €748,500) by an unknown collector who is returning the bike to Australia.
The Husqvarna 400 Cross should fetch a high price, although not quite $1m. It sold at a Bonham's action in 2011 for $US144,500.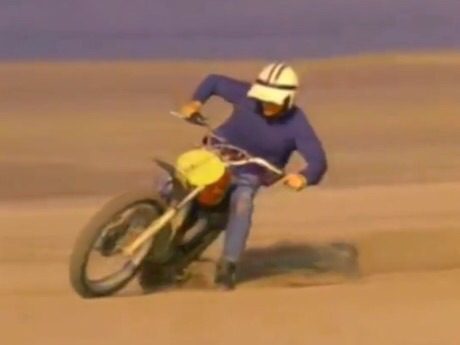 Yet it is perhaps one of the most iconic bikes in popular culture, along with the Easy Rider choppers and the Terminator 2 Fat Boy which sold at action in June 2018 for more than $US480,000 (about $A631,500).
The Husky also featured on the cover of Sports Illustrated ridden by a shirtless McQueen, the King of Cool.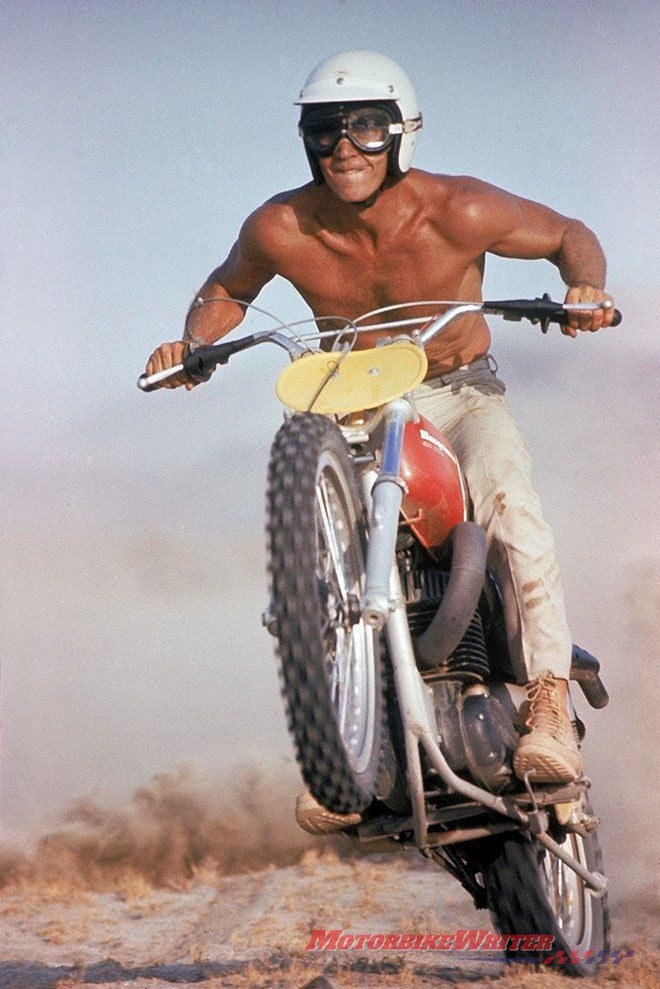 It will be offered with extensive documentation, including the ownership card from the California Department of Motor Vehicles naming Solar Productions (McQueen's production company) and McQueen's entry form for the 1970 Saddleback 500 Senior Race.
Adding to the star value is a lucky penny – an uncirculated 1960 1¢ coin (1960 being the birth year of son Chad) – that was found inside a clear plastic case tucked away in the cavity of the motorcycle between the engine and frame.