Sri Lanka is a country that seems to be off the schedule for most motorcycle tour companies, but not Extreme Bike Tours.
They will start operating tours of the temples, jungles, tea plantations and palm-fringed beaches in July and August 2016 riding classic Royal Enfield motorbikes.
Extreme Bike Tours sounds like the riders will be roughing it, but nothing could be further from the truth.
The 13-day tours offer luxury accommodation each night starting in Galle in south-eastern Sri Lanka on July 9 and August 6, 2016.
The 1450km ride is for both licensed riders and non-experienced pillion passengers seeking the thrill of motorbiking in mystical Sri Lanka aboard 350cc Royal Enfields.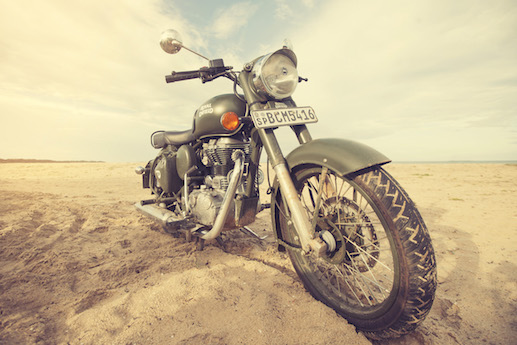 The personalised tour includes stays each night in deluxe, hand-picked hotels, with the itinerary taking in Sri Lanka's beautiful Buddhist temples, tea plantations, misty rainforests, tropical beaches, abundant wildlife and ruins of ancient civilisations.
The tour costs A$7071 for riders and A$5886 for pillion passengers including accommodation along the route, all meals on the tour, fuel and motorbike hire. There are no single supplements for solo travellers. Flights to Sri Lanka are extra.
To access the offer, email [email protected] or visit www.extremebiketours.com.
Extreme Bike Tours is based in India and was started by former Englishman and adrenalin junkie, Zander Combe.
"We're called Extreme Bike Tours because of the locations we go to, not the way we ride or anything else," he says.
"Anyone who is a confident rider on a licence can come on our tours. It's about the location rather than riding around trying to kill ourselves."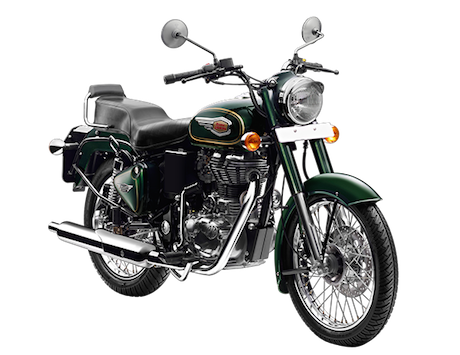 He has now sold the business to two British colleagues and a Sri Lankan.