As experts have predicted, traffic congestion is increasing in many cities around the world post-lockdown as commuters steer away from public transport to private cars.
The latest example is Melbourne which is gradually opening up its CBD again to workers after a lengthy and stringent lockdown period.
Infrastructure Victoria boss Michel Masson predicts CBD traffic will increase 15% on the pre-lockdown levels.
He welcomed discounted public transport fares and urged more flexible work times to reduce stress on buses and trains and allow commuters to socially distance.
However, none of his suggested solutions mentions motorcycles and scooters as a solution to traffic and CBD parking issues, says long-time motorcycle advocate Rodney Brown.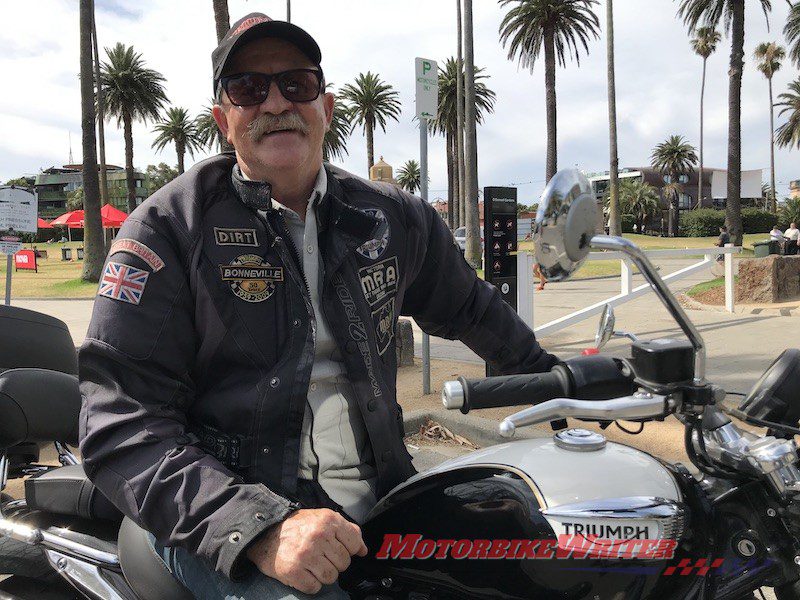 Rodney says Infrastructure Victoria , the State Government and Melbourne City Council are more concerned about developing expensive and underused infrastructure for bicycles than in supporting more motorised two-wheelers.
"Many two-lane roads are now reduced to one due to pushbike lanes," he says after a ride through Carlton this morning.
"Where I used to park my motorcycle on the footpath is now taken up by pushbike hoops,  reduced car parking times and no free parking any more that I can see."
We recently published an article in which a draft 30-year plan for long-term transport infrastructure in Victoria omitted road motorcycles and scooters.
Although, Infrastructure Victoria did say they are still calling for feedback on their Draft 30-Year Infrastructure Strategy. (If you would like to make a formal submission, click here.)