Modern motorcycles are getting hotter and hotter which is not only an issue for rider comfort but also for reliability and performance.
But there are things you can do to fix the problem.
The reason modern motorcycles are getting hotter is the increasingly stringent emission rules.
Most manufacturers are reaching emissions targets with water-cooled engines that run leaner and therefore hotter; big fans that blow radiator heat on to the rider; and massive catalytic convertors that burn carbon emissions and are extremely hot.
Hotter bikes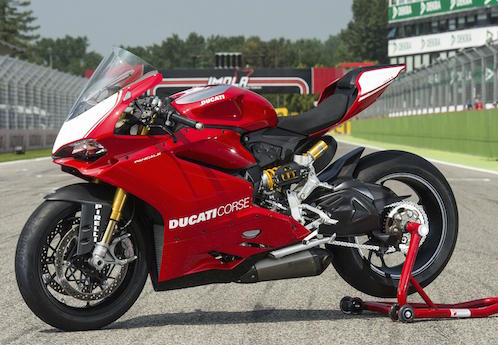 The hottest bikes seem to be V-twin and L-twin models where the top of the engine and/or header pipes are close to the rider and motorcycles with fairings that trap the heat and direct airflow on to the rider.
Perhaps the hottest bike we have ever ridden was the Ducati Panigale which not only has a cylinder right up under the slim seat, but also has a fairing that traps the heat and directs the air on to the rider's legs.
The other notable "hot bike" is the new Harley-Davidson 750 Street Rod which has the back cylinder so close to your crotch that when you put your right foot down, your thigh touches the cylinder head.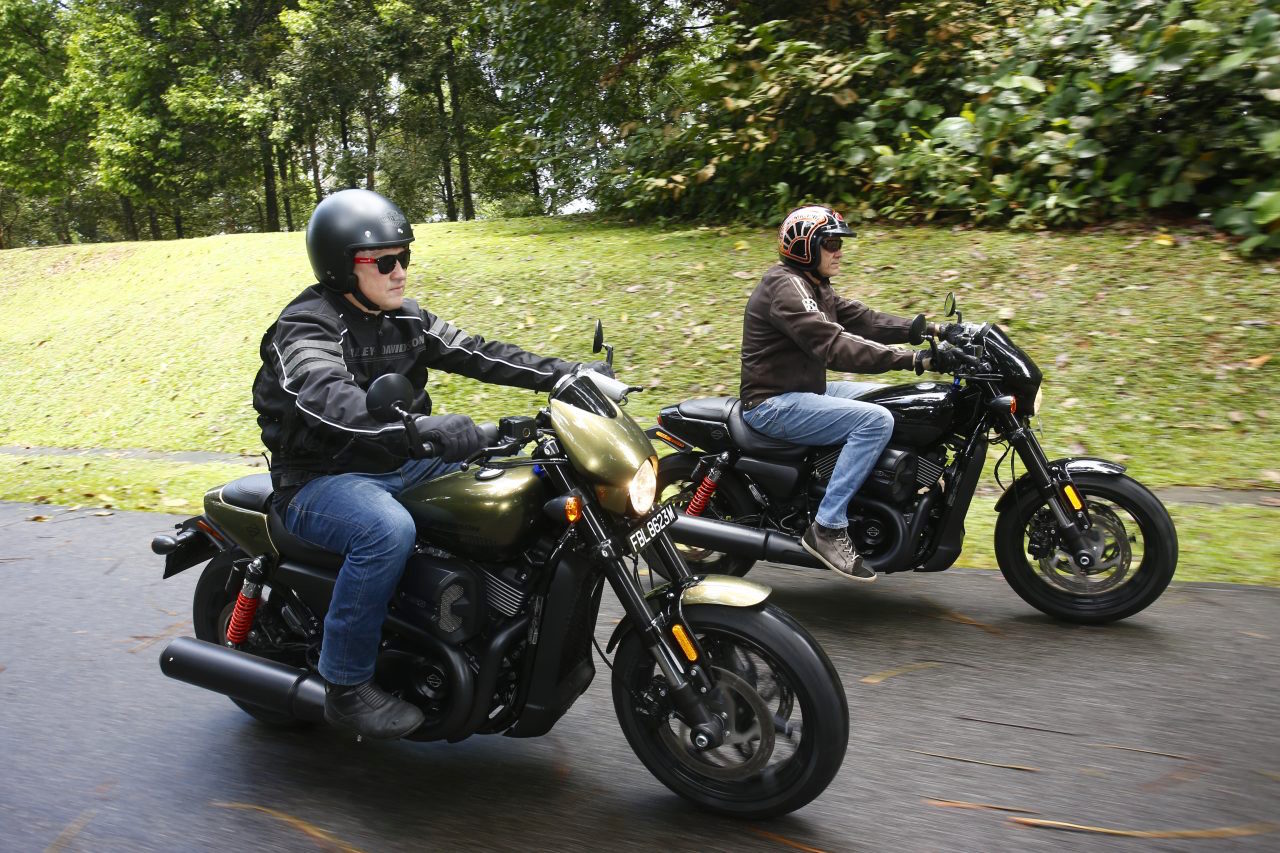 What can be done about heat?
There are expensive and cheap options that manufacturers and owners can employ to reduce heat.
Kawasaki has addressed the problem with its water-cooled parallel twin Ninja 650 by blowing the radiator heat down, not back.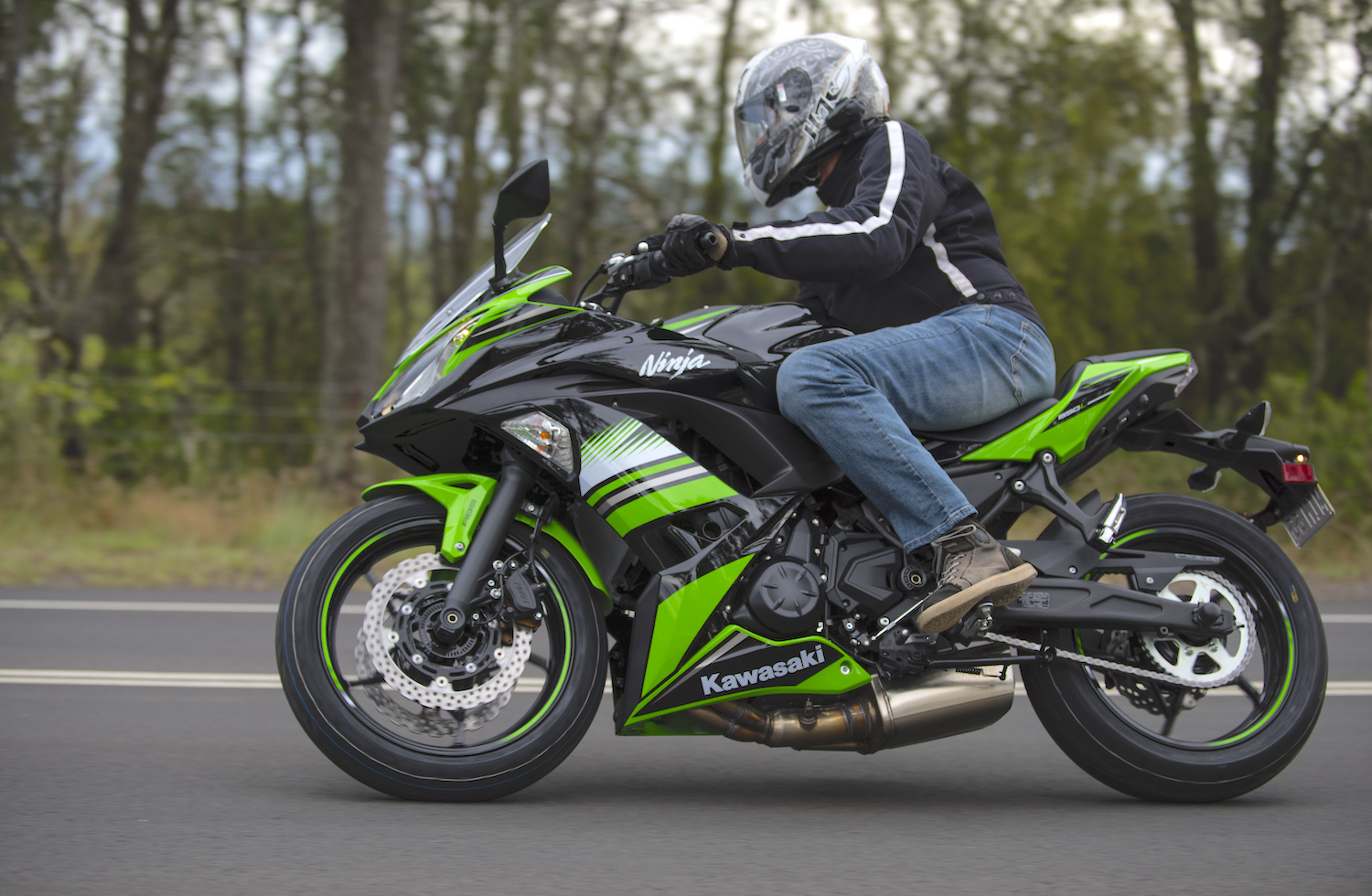 BMW addressed the problem of fan air on its F 800 models with a simple piece of plastic to plug a gap in the frame where hot air poured on to the rider's thigh.
There is not much an owner can do about fan heat and we would advise against fitting any parts to stop hot fan air as you could be hampering the engine's ability to cool.
Heat soak
However, there is something you can do about heat soak from cylinder heads and header pipes.
Coating the inside of the cylinder and the header pipes with a ceramic material makes the outlet flow faster, directing the heat further down the exhaust pipe and away from the rider.
It's expensive and very few bikes have it as standard, but the new limited edition Ducat Diavel Diesel has black ceramic-coated header pipes and mufflers by Zircotec.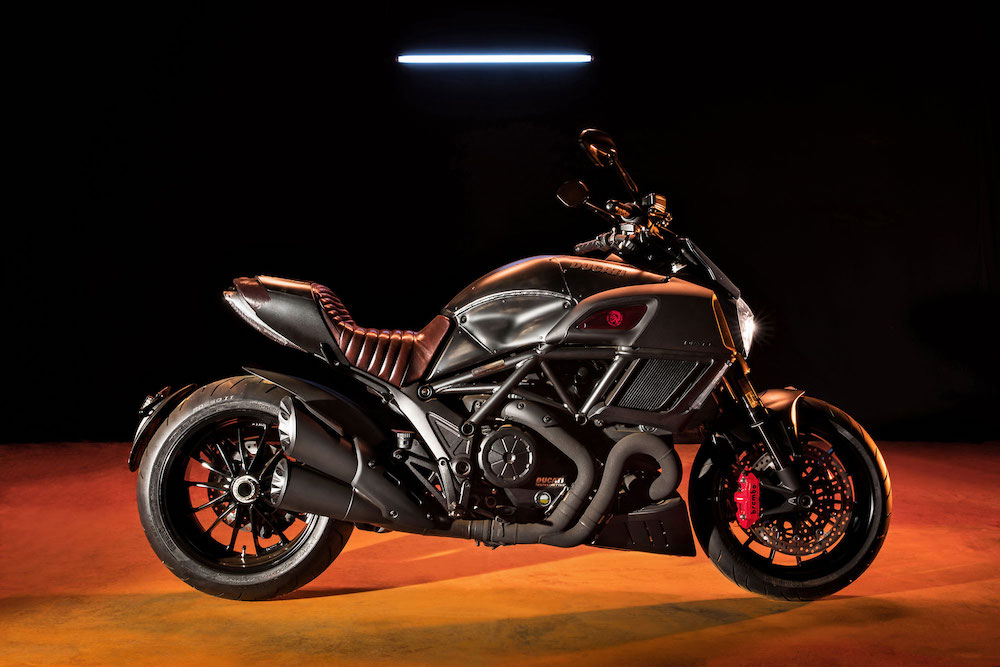 They say it offers "thermal protection to reduce heat soak, avoid damage to components close to the exhaust, and potentially improve performance and reliability".
There are places that will do ceramic coating for a few hundred dollars, but you will need to remove your bike's exhaust and/or cylinder heads.
Manufacturers and/or owners can also reduce heat on the rider's backside by fitting gold or silver reflective foil under or inside the seat.
Heat wrap
And hipsters have been answering the problem of header pipe heat by using heat wrap. They might do it strictly for style, but it also has advantages in reducing heat and improving exhaust outflow.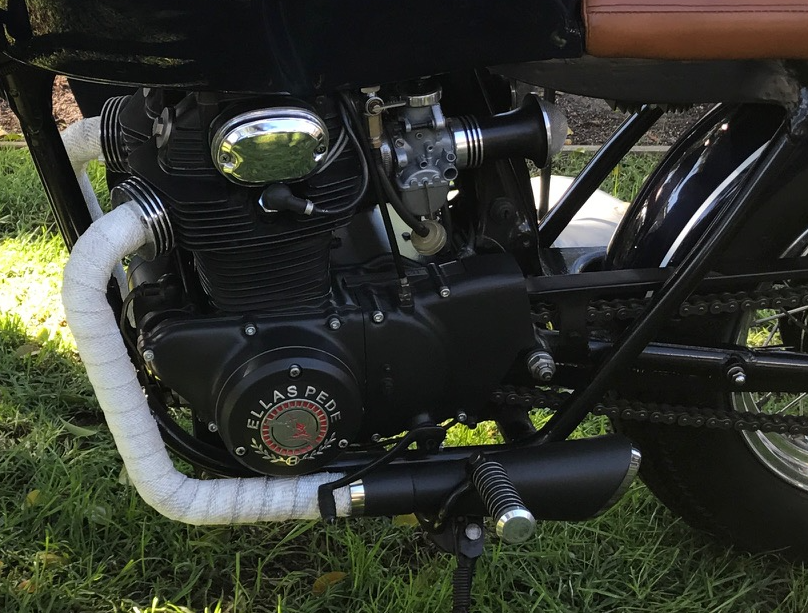 It's an inexpensive solution that has been used by racing teams for years.
If fitting heat wrap yourself, wear gloves that cover the cuffs of a long-sleeve shirt as most wraps contain fibreglass that can get into your skin and cause irritation.