A motorcycle trip to the Himalayas has to rate as one of the top items on anyone's bucket list.
Veteran tour operators Mike and Denise Ferris of Aussie-based Ferris Wheels say their flagship tours in July and August of 2015 have several vacancies and they have assured riders that the region was not affected by the recent tragic Nepal earthquake.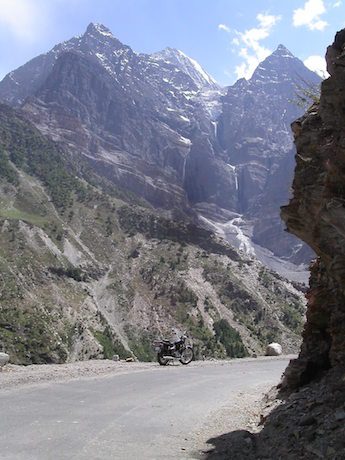 "We wish to re-assure everyone that the recent earthquakes in Nepal, tragic as they are, have had no impact whatsoever on the Ladakh and Kashmir regions of northern India, and therefore our Himalayan Heights programs are proceeding as planned this year," Mike and Denise told us via email.
"We ride the highest road on the planet, we stay in houseboats on the tranquil lakes of Kashmir, and we visit the Dalai Lama's residence in Dharamsala in the Himalayan foothills."
Riders will be mounted on classic Royal Enfield 500cc Bullet motorcycles – is there any other way to see the Himalayas?
Places are available on the July 18 and August 8 tours and full details are available on their webpage.
"Our flagship product for over 20 years, the Himalayan Heights safari is the one people come back to do time and again," their website says.
"The rumble of the single-cylinder Enfield with its ageless aesthetics and the sheer exhilaration of conquering the mighty Himalaya on a motorcycle has a lot to do with it. But also the cultural conundrum that only India can deliver: the teeming millions and the wide open spaces, the squalor and the decadence, the abject poverty and obscene wealth."
Highlights of the three-week motorcycle tour include: The highest (official) road in the world at 5600m, the Khardung La; the Indus Valley cradle of civilisation; the high dry Tibetan plateau; the timeless beauty of the Taj Mahal; the elegant houseboats of Kashmir; the home-in-exile of Tibet's Dalai Lama; nomadic tribes and 1,000 year old Buddhist monasteries on the ancient Silk Road.
It's certainly on our to-do list!
Tour dates: July 18 – Aug 7; Aug 8 – 28

Prices: Rider A$8000, Pillion A$7000

Single room supplement: A$900