Kyrgyzstan is one of the exotic "stans" in central Asia west of China and north of Pakistan, a country undiscovered by motorcycle tour companies until now.
Australian motorcycle tour company Compass Expeditions will host a 14-day tour of the country in July 2017 riding Yamaha XT600 motorcycles and costing from A$6990.
The country is known for its rugged terrain and being part of the ancient Silk Road trade route between China and the Mediterranean.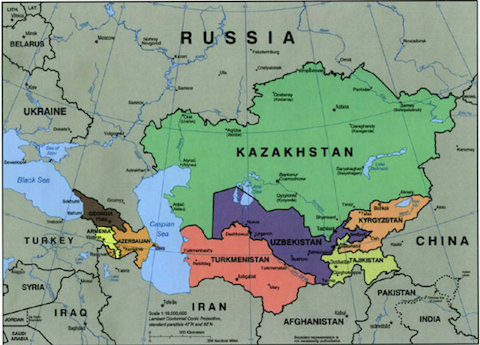 The ride will go through the Tian Shan mountains, which surround the old caravan route and dominate the country. Kyrgyzstan features snow leopards, lynx and golden eagles.
Compass director Mick McDonald says riders may even get the opportunity to go golden eagle hunting and witness a game from Genghis's Khan's time of headless goat polo.
"It's such an amazing and diverse country that seemingly has not changed in millennia," he says.
"Kyrgyzstan has always been considered the jewel in the 105 day Road of Bones Expedition crown and it is a perfect destination to offer a shorter 14 day ride."
Starting and finishing in the southern Kyrgyz city of Osh the ride ascends immediately into the towering snowcapped mountains that covers the vast majority of the land, stopping en-route at long since abandoned Silk Road Caravanserai's, 5000m passes, stunning alpine valleys, glaciers and high altitude crystal clear lakes.
The accommodation is as varied as the ride with hotels, homestays (in super remote regions), and yurt camps lakeside and in remote Jailoo's (summer pastures).