On September 10th, I covered a new tech prototype that was being tested for stab-proof vests. The material was a variable-rigidity chainmail-style of interlinked shapes that allowed the user full flexibility without compromising on protection.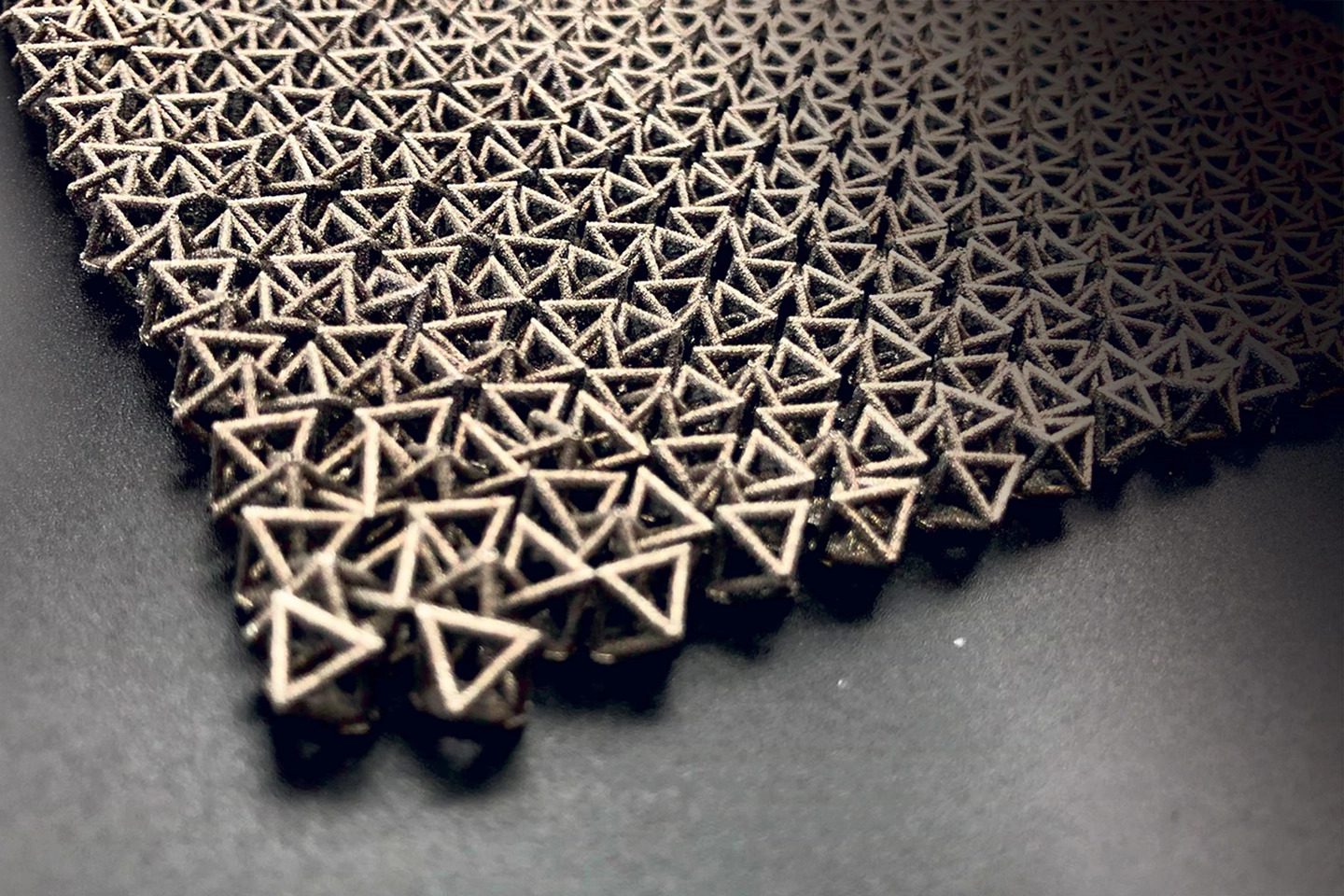 Today, we're talking about non-Newtonian materials (substances that absorb shock or stiffen on impact) in the business of protective gear – and who better to give the world an update in protection than D30?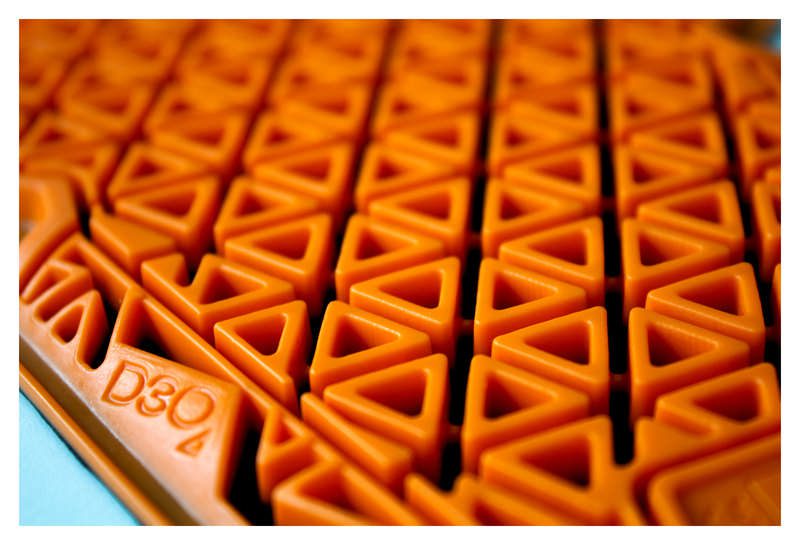 For those of you who don't know, the blokes at D30 are experts in safety – specifically impact protection and shock absorption. They make the best of the best – athlete armor, military vests, football helmet padding, motorcycle armor, etc. – and they've built a top-notch reputation with their high-impact CE Level 2 armor for the biker community (our mate Mark Kitaoka reviewed some D30 armor with the KLIM Marrakesh Textile Jacket.)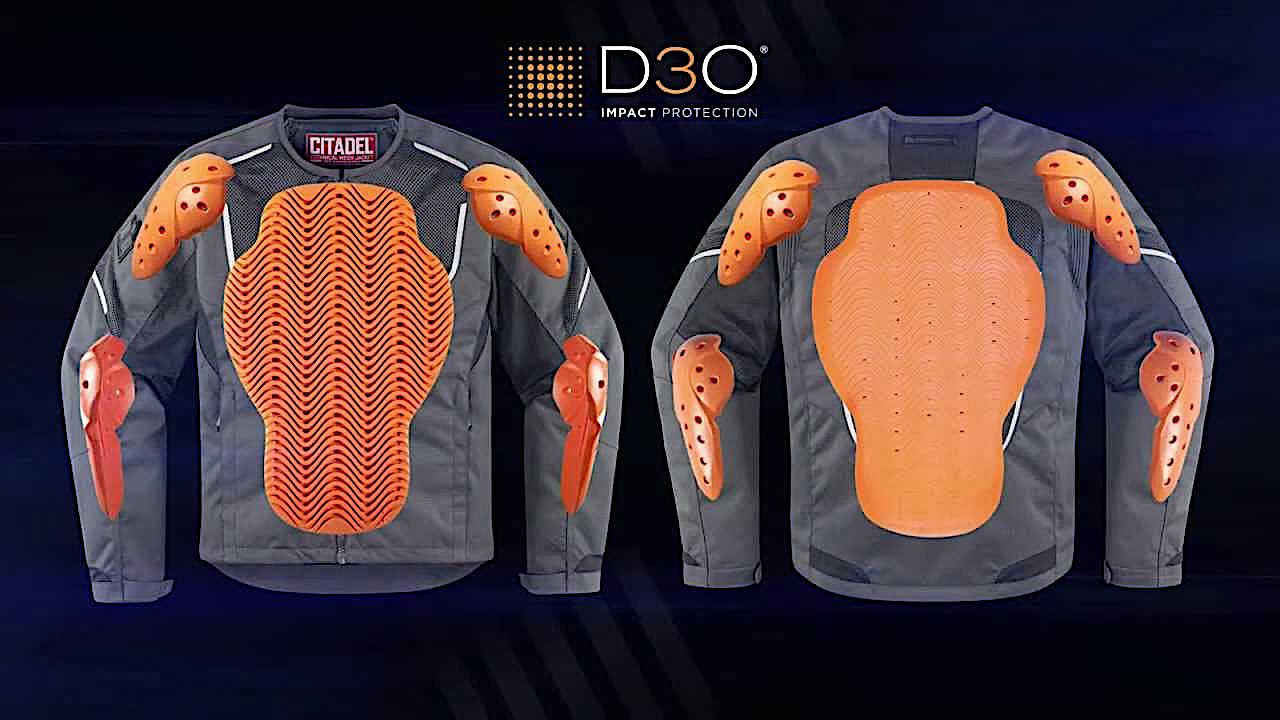 Currently, D30's non-Newtonian fluid is mixed with chemicals that cause the goo to stiffen, creating a puffed foam that can then be injected into molds for a client's armor of choice.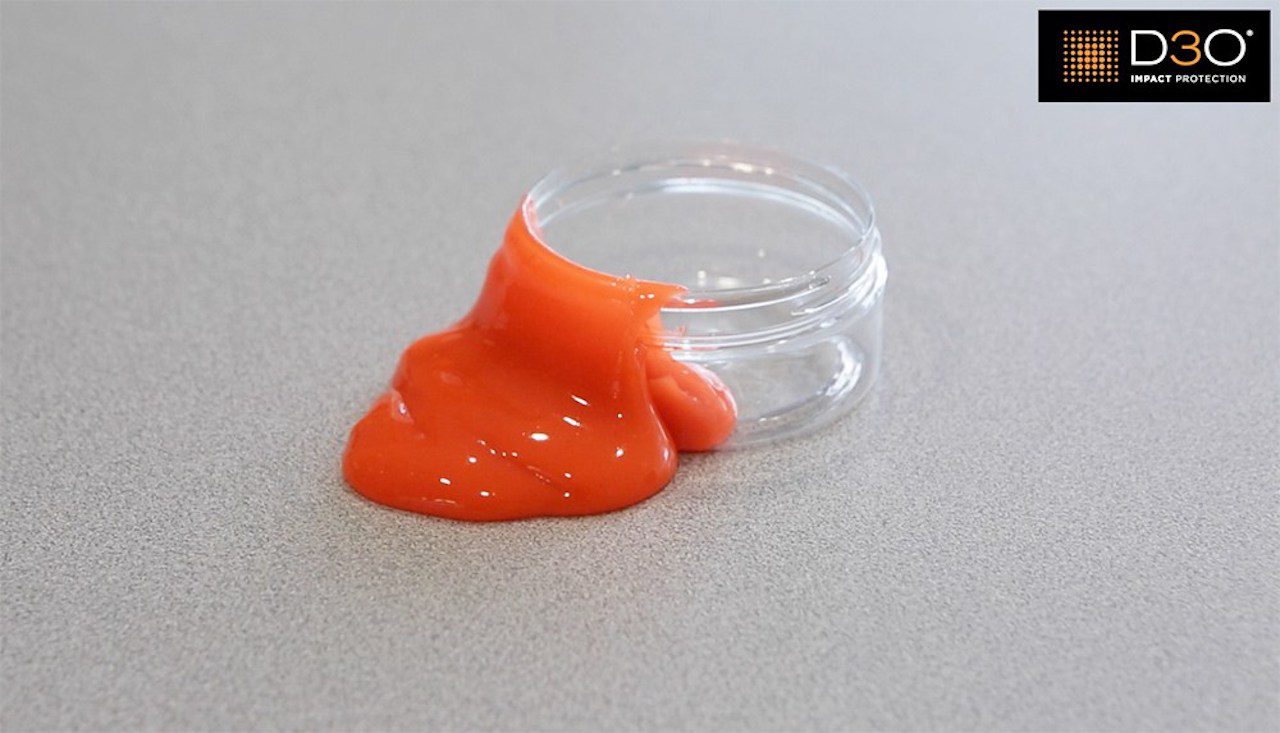 So how does it work?
D30 says molecules in the liquid move about freely, creating a flexible state very much like silly putty. When hit, the molecules lock, absorbing and dispersing energy, then relax back into the putty-like consistency.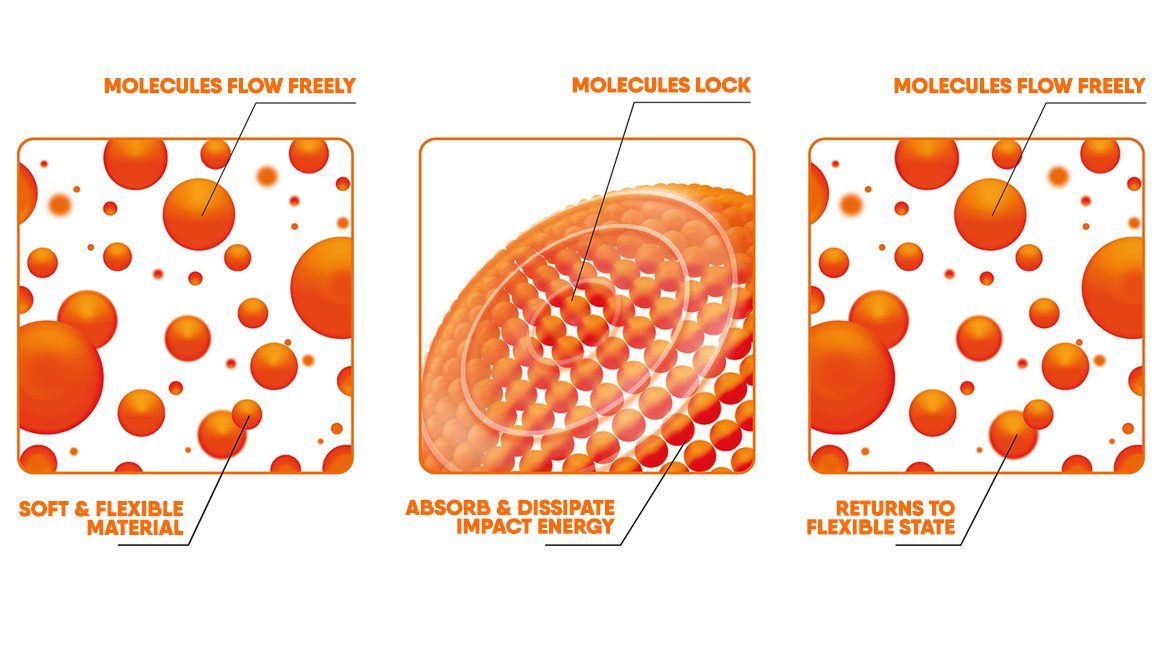 The reactive state of the putty is the money-maker – and Allison Barrie, a military defense specialist on FoxNews, can't get enough of the potential.
"This isn't any ordinary goo that you'll see in your typical nursery school," she says.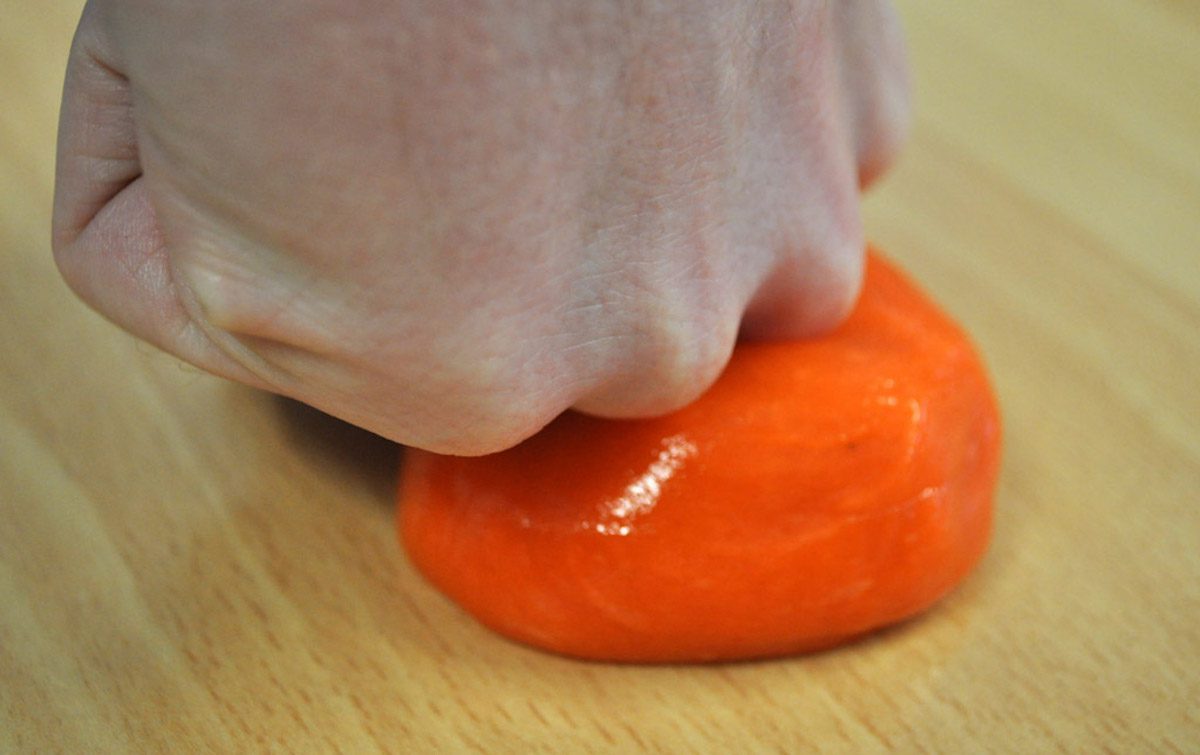 "This is an orange goo worthy of Tony Stark's lab…but it's actual stuff.  It's not Hollywood fiction; this is something that we're currently using and have been using at military special operations."
Obviously, it's not possible to twist yourself up in the stuff (although specialist Barrie did wrap her finger in the goo and confirm that she couldn't feel the hammer pounding away at her digit). D30 is still exploring the many uses of the non-Newtonian fluid that they've patented for their armor, as well as the shelf life expectancy for each variant that they release.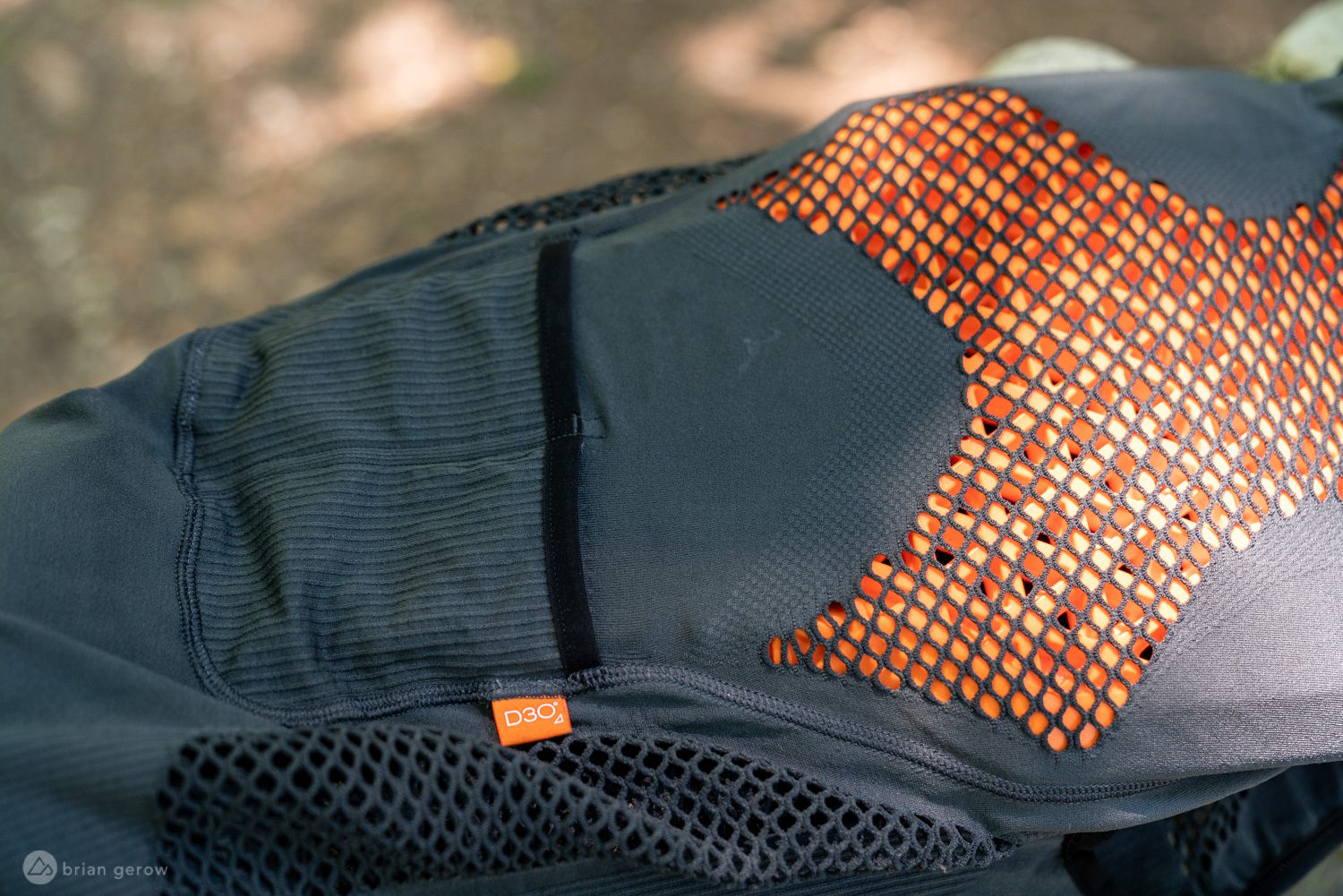 Stay tuned for further updates on this brilliant material, and make sure to head over to the garage and check that your gear is up-to-date with the latest and greatest (we've got a list for that, just in case).