Two labs have created a new type of material originally meant for stab-proof and bullet-proof vests – and I want it in my motorcycle jacket.
The motorcycle gear industry has seen a Renaissance of improvement on quality and range since the turn of the century. Textile fabrics such as the KLIM Marrakesh Textile Jacket are more waterproof than ever, leather is now braced with advanced impact CE level 2 protection, and gloves like the KLIM Hardanger HTD Long Gloves come bristling with meticulously tested protective padding.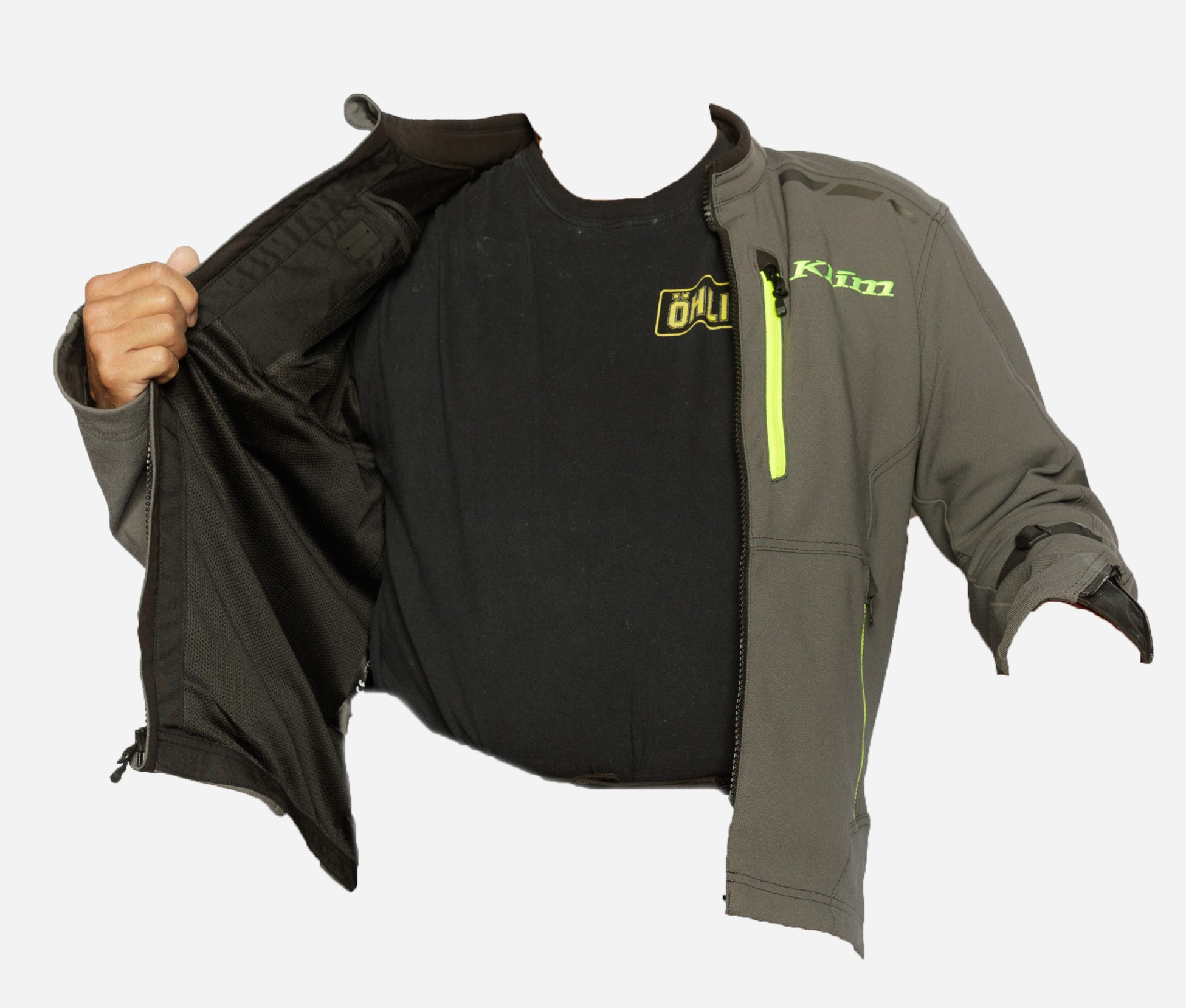 We have certain companies merging materials, such as Andromeda Moto with their astronaut suit-inspired vegan leather hybrid suits/jackets, and others that push for top-quality protection, such as Tough Turban – a Sikh-owned company that experiments with a non-Newtonian protective material called Dyneema.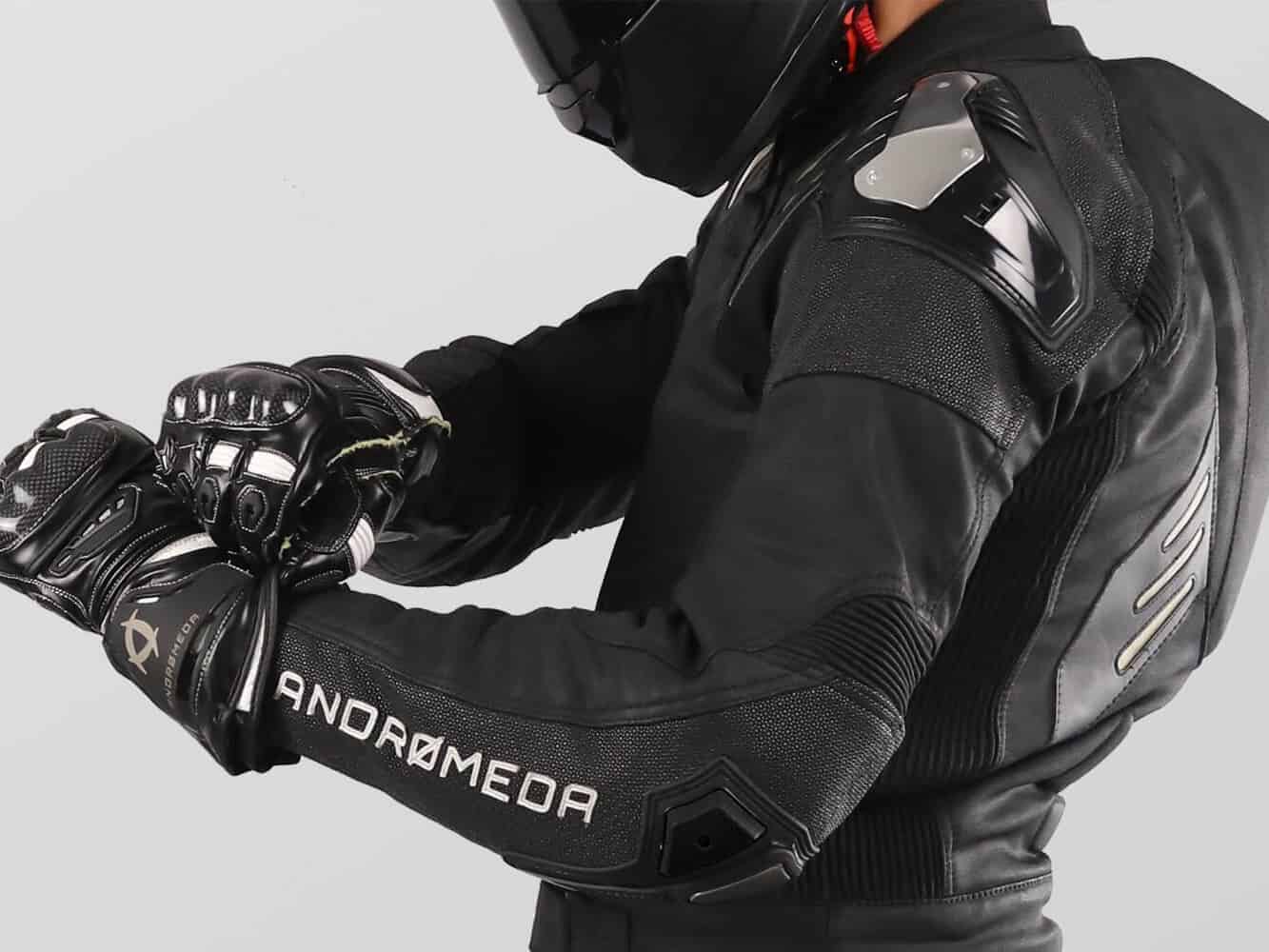 Today, the spotlight is on Dyneema's younger sibling – a new, variable-rigidity chainmail tech prototype that boasts two descriptives absolutely necessary for top-notch motorcycle gear – flexiblity and strength. 
Typically, riders need a certain level of flexibility in their gear to be comfortable. Just as the rider adjusts to the twists and turns of the road, their gear should also adjust, while keeping the rider safe.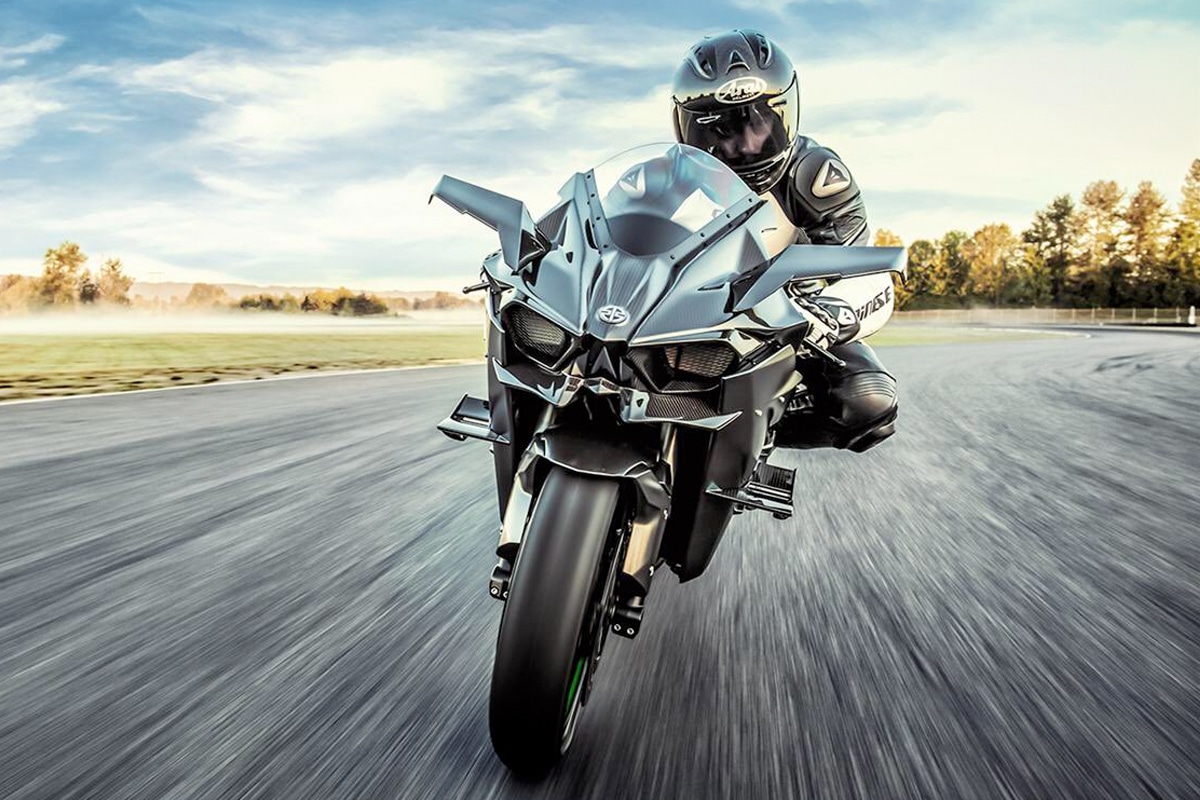 Unfortunately, in the gear industry, flexibility is very often compromised for strength and vice versa. 
That's where a new project from the labs of CalTech and Nayang Technological University in Singapore comes in.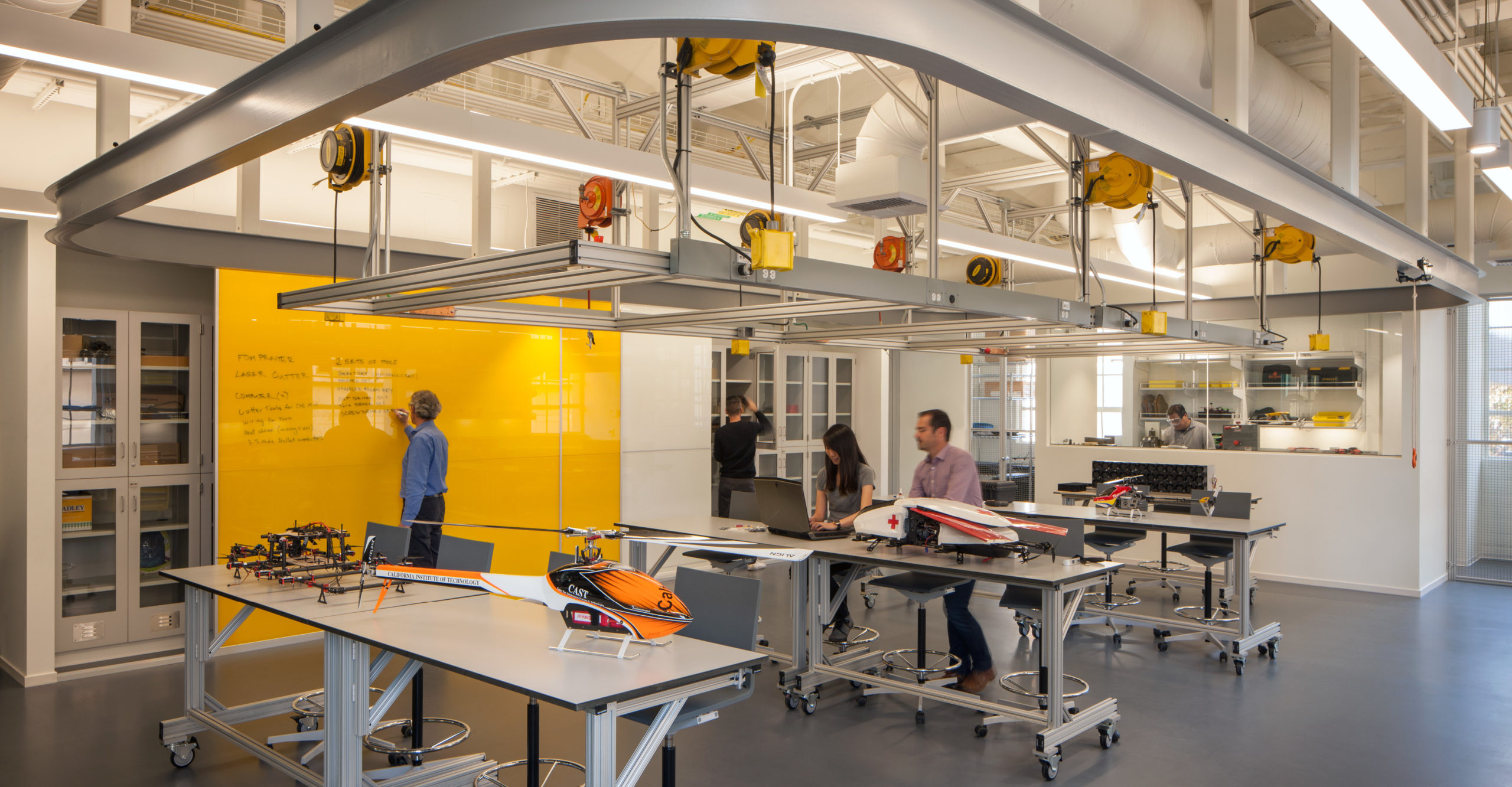 The California Institute of Technology (home of Nasa's Jet Propulsion Laboratory) has partnered with Nayang for a 3D printing project: To create a unique material that is made of interlocking hollow octahedrons, with eight triangular faces (Hence the chainmail reference), capable of folding in on itself where needed, yet maintaining a certain level of strength resistance.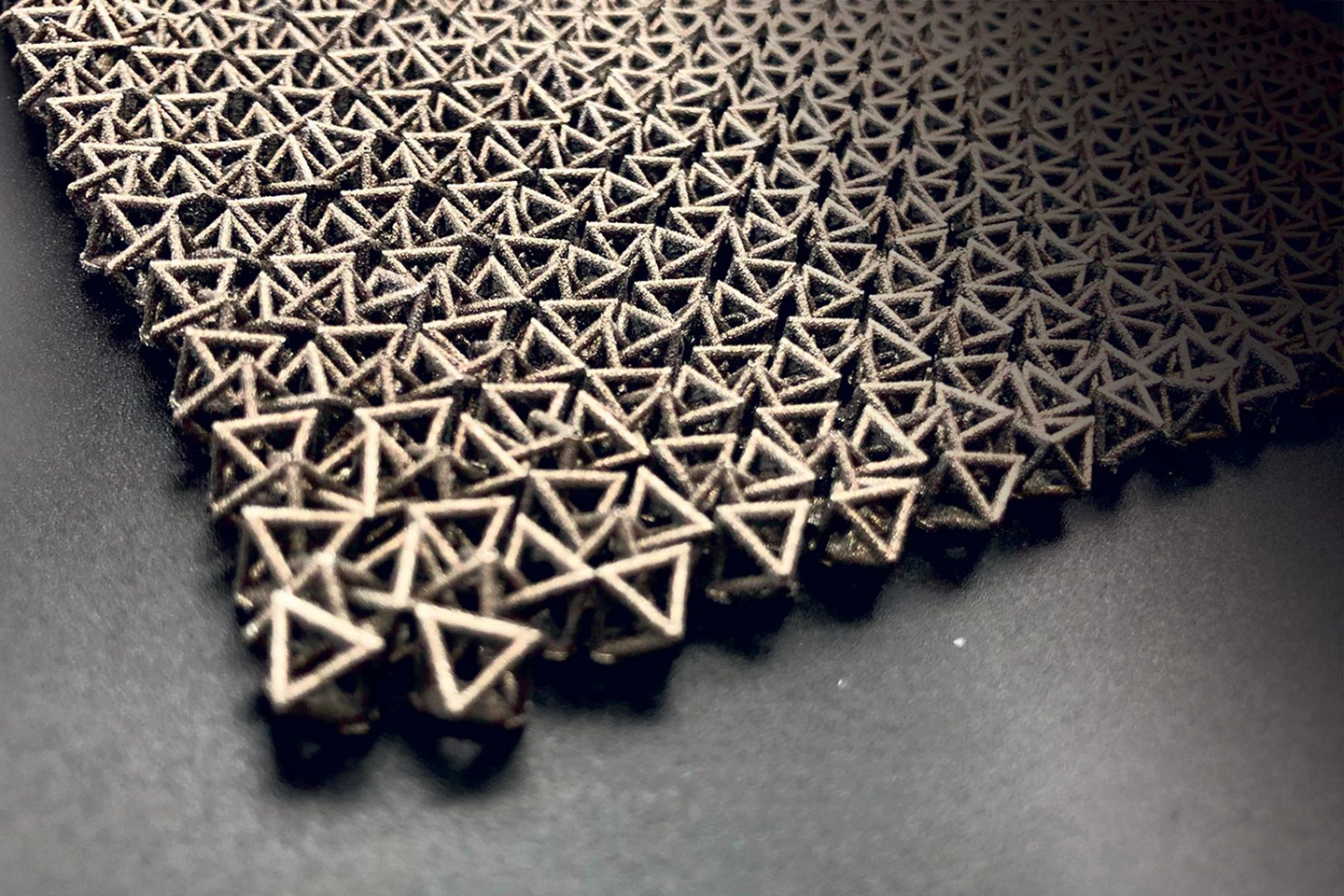 The end result? Shapes are woven into each other that allow flexibility but interlock when packed together, creating a rigid form in whatever shape the material is forced to assume at that time.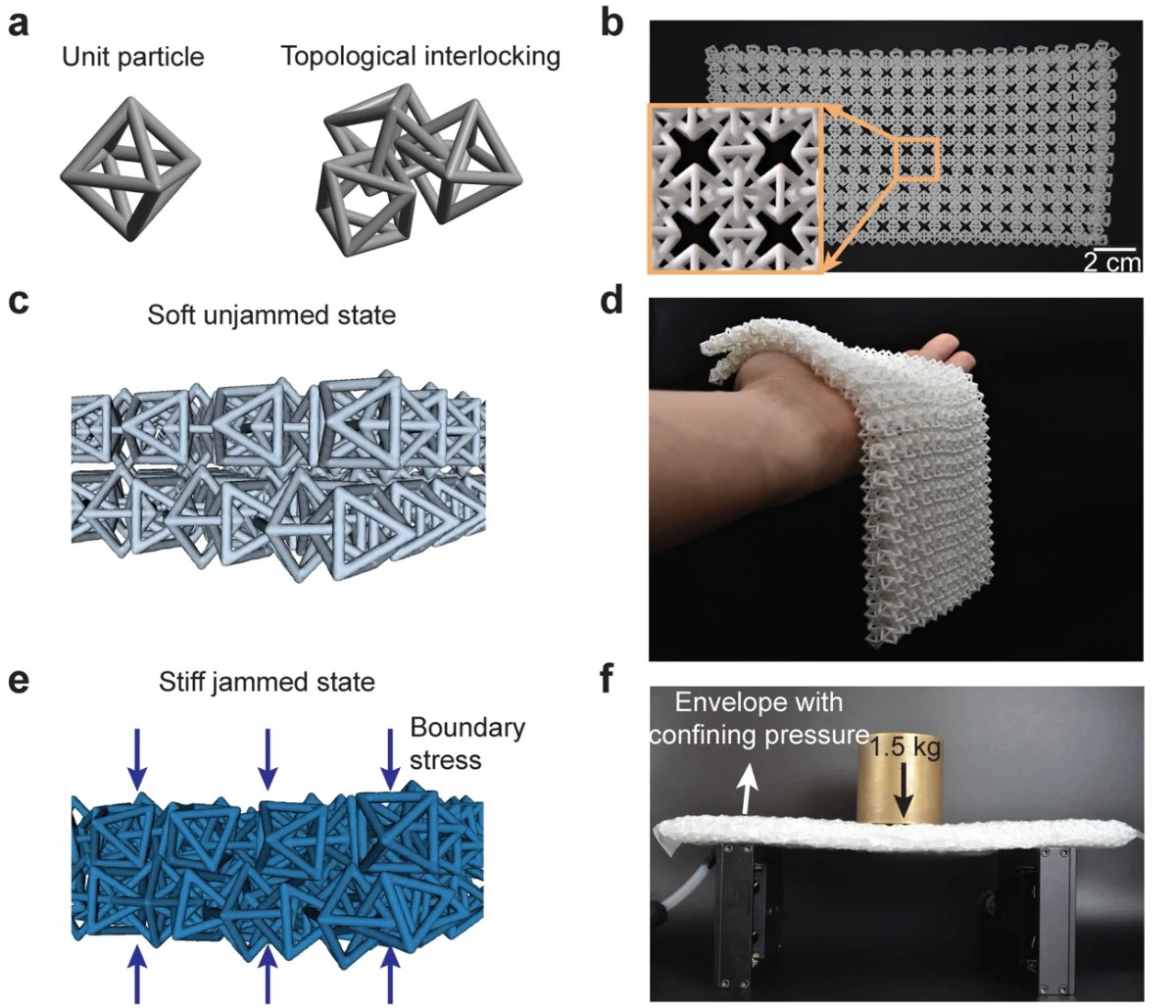 It was originally a project created for bullet or stab-proof vests that harden to protect against impact, so you can see where we're coming from when it comes to drooling over top-tier protection.
"We wanted to make materials that can change stiffness on command," says Chiara Daraio, a professor of mechanical engineering and applied physics at Caltech.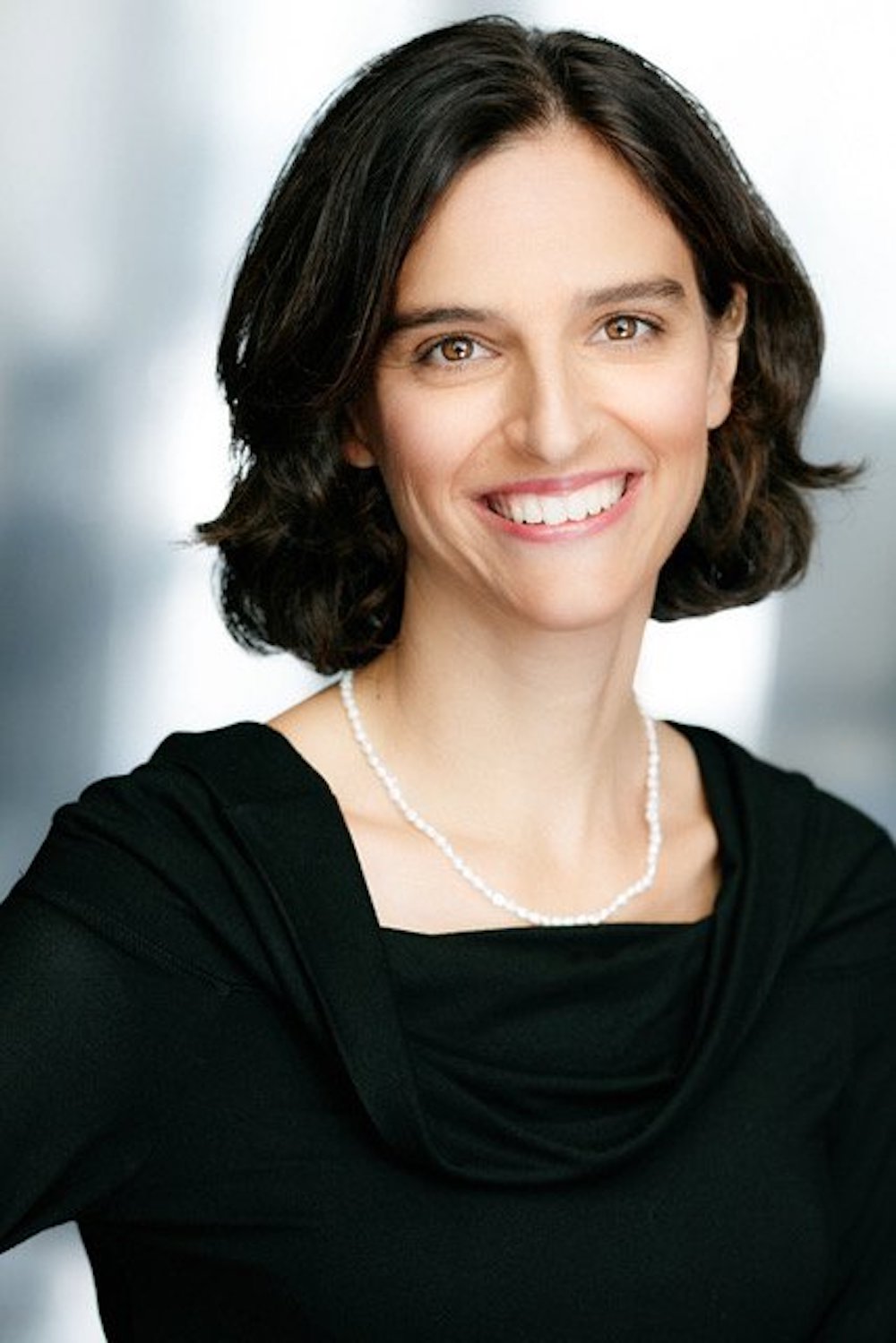 "We'd like to create a fabric that goes from soft and foldable to rigid and load-bearing in a controllable way. Think about coffee in a vacuum-sealed bag. When still packed, it is solid, via a process we call 'jamming.' But as soon as you open the pack, the coffee grounds are no longer jammed against each other, and you can pour them as though they were a fluid."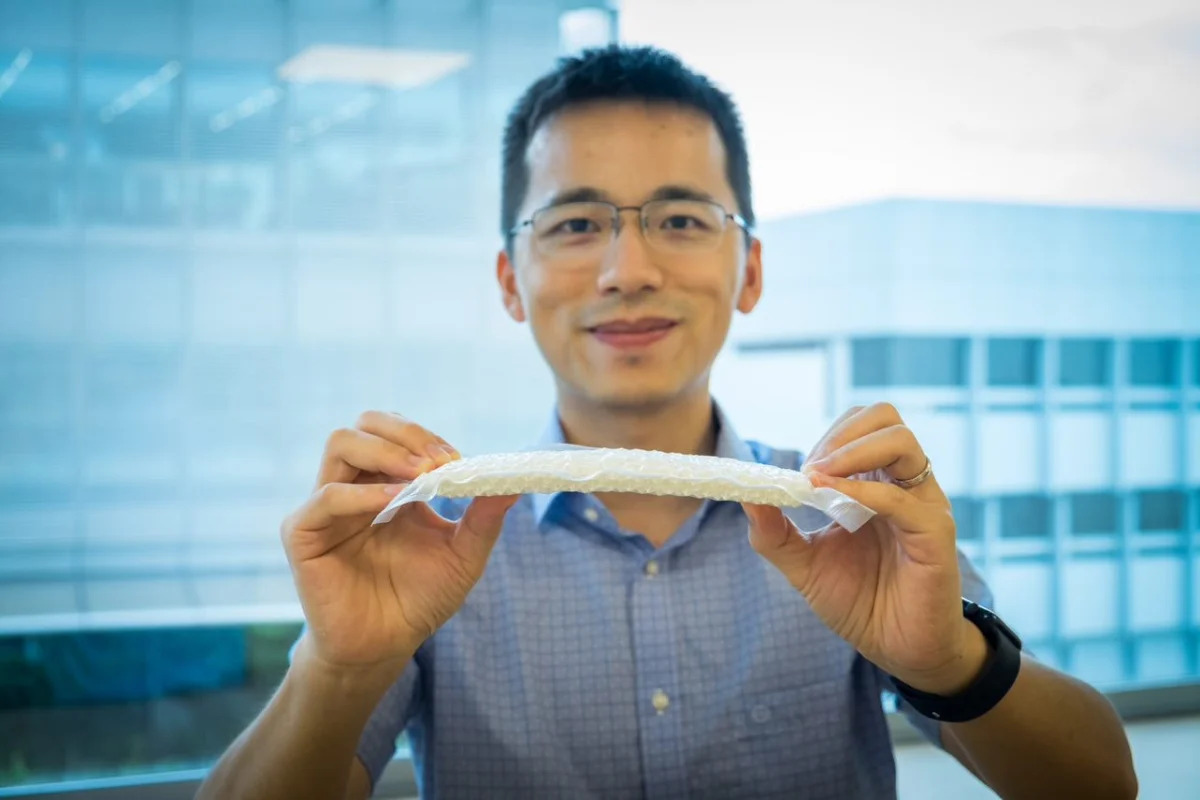 There are several ways the chainmail tech might be triggered on command, though the tests are still in progress. Companies that decide to adopt this method of protection could encase the chainmail in a flexible envelope of air.  When the air leaves the envelope, the atmospheric pressure outside causes the octahedrons to pack together, triggering the rigid form state.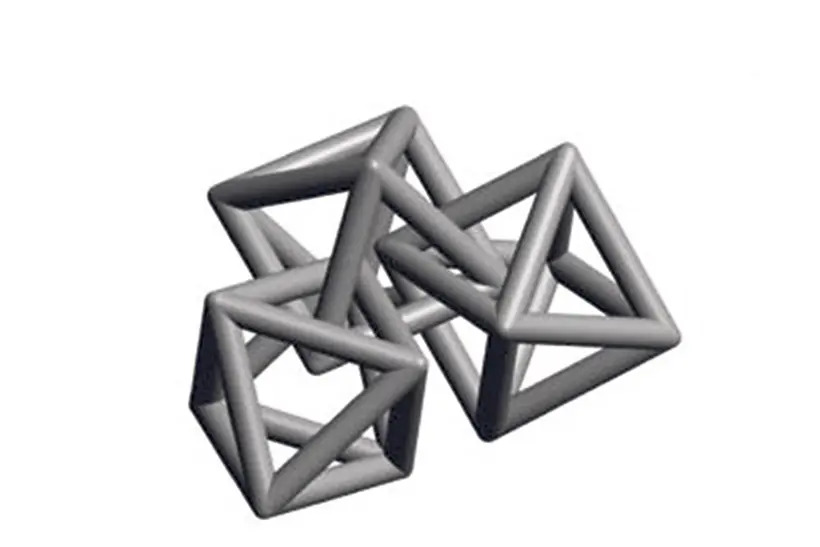 The tests run by both schools gave great results, too.
"During tests with the initial, vacuum-packed plastic material, researchers found a flat sheet of [the chainmail tech] could hold a 1.5kg weight – 50 times its own mass," states MCN.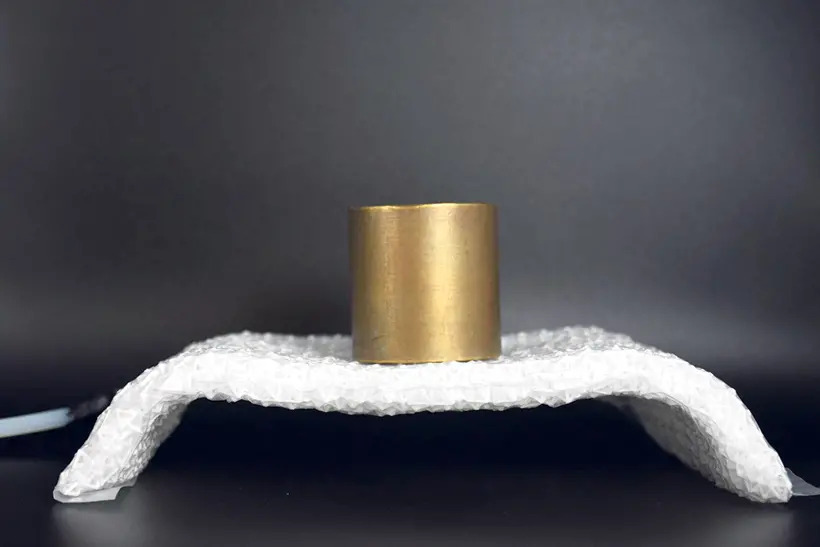 "…In further tests, dropping a 30g steel ball onto the fabric at 3m/s showed it deformed 26mm in its flexible state but just 3mm in its stiffened form."
Another method of triggering the locked state would be to run cords through the fabric, pulling the octahedrons tight and packing the chainmail together.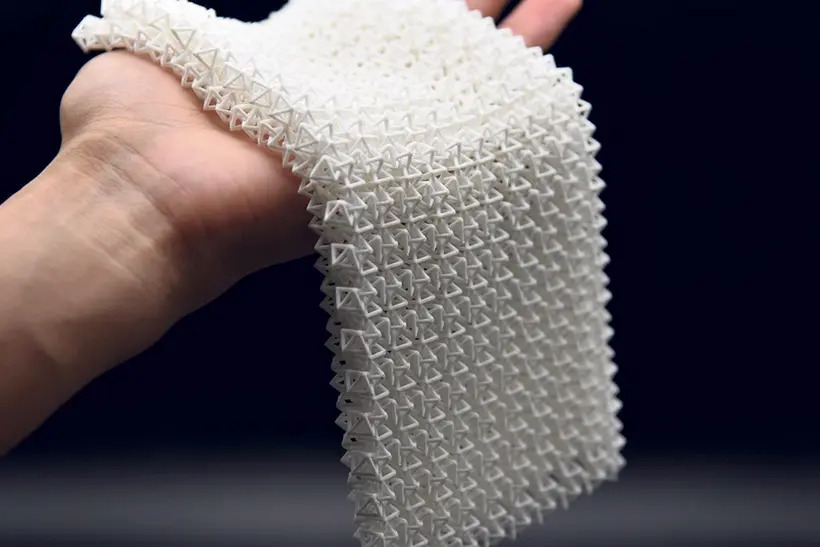 The current prototypes are 3D-printed plastic polymers, with metal versions set to be tested next – an upgrade that will undoubtedly knock the current load-bearing specs out of the park.
Time will tell what CalTech and Nayang come up with – in the meantime, if you're looking for the best of the best in motorcycle gear, make sure to check out wBW's recommended products page.