I've read several articles that advise what motorcycle suits women best, but they all reach different conclusions.
Really, the best bike for a woman is … every bike!
Women come in different shapes and sizes with different interests in racing, adventuring, off-roading, commuting, cruising, etc.
So why should women be restricted to one type or model of bike? 
Several motorcycle brands have tried to make bikes suit female riders, which is an admirable sentiment.
Harley-Davidson has been addressing perceived issues such as seat height, bar grip diameter and weight.
And BMW Motorrad embarrassingly built the lightweight, low-powered, low-seat F 650 Scarver which came in "feminine" colours such as "gold orange" and "azure blue".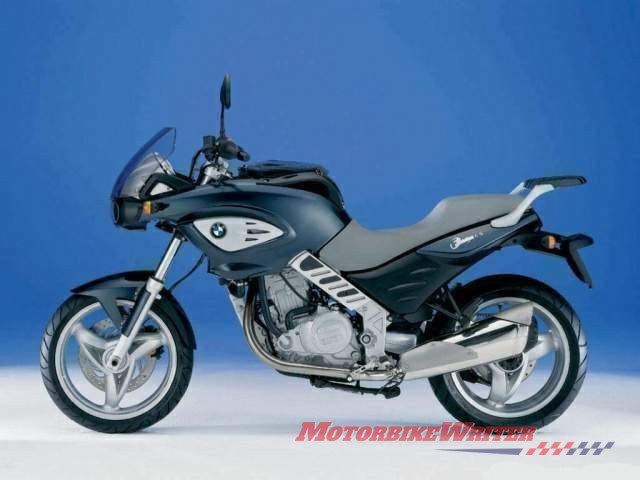 It also had a "tank" compartment where women could put their purse!
It was a dismal failure and was deleted from the line-up.
Suits yourself
Seat height is one issue that women actually bring up themselves. But then, so do many men.
Having a low seat height is not necessarily a women-only issue.
In fact, the two biggest motorcycle markets in the world, China and India, have very short average heights.
China is 1694mm (5′ 6.7″) for males and 1586mm (5′ 2.5″) for females, while Indians are 1653mm (5′ 5″) for males and 1653mm (5′ 5″) for females.
It's not as big an issue in Australia where the average height of an adult male is 1784mm (5'10.2″) and women are 1639mm (5'4.5″). American men are slight shorter (1782mms) and women are slightly taller (1641mm (5′ 4.6″).
Besides, there are several methods of riding a tall motorcycle safely and for picking up a heavy motorcycle if you happen to drop it.
What annoys women more is not necessarily a seat height that suits their stature, but the fact that low-seat options often cost extra.
Why?
Shouldn't they be the choice of the rider at purchase and therefore part of the bike price?
It's this sort of attitude, plus the very fact that manufacturers think women need special bikes that is probably preventing them from accessing potentially 50% of the market.
And with only 12% of Aussie riders being female and about 20% in the USA, they are missing out on a huge potential growth area.
For women, as for men, we recommend simply picking a bike that suits you and sets your heart racing!
Happy International Women's Day next Sunday (8 March 2020) to all our female riders.