Sales of road bikes rose 4.4% in the first half of the year, one of the biggest increases since the GFC in 2009, while all other segments, except scooters, also rose significantly.
It's the best news for motorcycles and riders for a long time.
After last year leap-frogging Honda to the top of road bike sales, Harley-Davidson has continued to surge with 20.4% of the 22,921 road bike market according to figures released today by the Federal Chamber of Automotive Industries.
Biggest sellers for Harley were again the learner-approved Street 500 in fifth and the Softail Breakout in ninth.
Harley with 4685 sales was followed closely by Honda which sold 4500 for a 19.6% market share, despite having the top-selling bike in the country, the NBC 110 postie bike, and the Africa Twin leaping to the top of the adventure category.
Third was Yamaha (3541, 15.4%), followed by Kawasaki (2632, 11.5%) and BMW (1665, 7.3%).
The German brand has also scored its fourth consecutive record half year growth internationally, up 3% and selling more than 80,000 in a half year for the first time.
FCAI boss Tony Weber says the key ingredients to the rise in sales are the diversity of models, affordability, and the ability of manufacturers to produce machines to cater for such a wide range of applications.
"Road bikes accounted for almost half of the new motorcycle market, holding a 43.4% share, he says.
Off-road motorcycles sales were up 4.3% for the half year and accounted for 31.2% of the market, while ATVs were up 3.6% and a 21.2% share.
The only sector to drop was scooters which were down another 11% to just 2205 which is less than half their number five years ago. They now only account for 4.2% of the market.
In the continuing declining scooter market, the luxury brands maintain their strong presence with Piaggio leading with a 23.4% share, Vespa second with 21.7%, Honda 19.4%, Aprilia 9.4% and Suzuki 9.1%.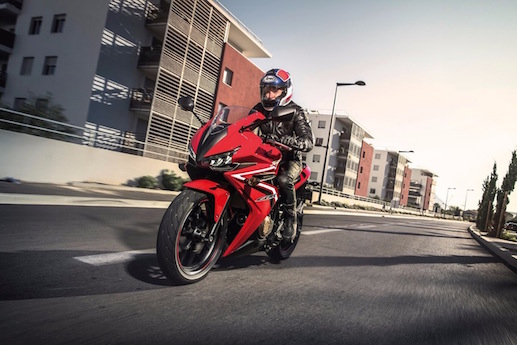 Top motorcycle brands
(Half year sales includes motorcycles, scooters and ATVs)
Honda 12,248 -3.4%

Yamaha 10,621 +10.8%

Kawasaki 5,343 +4.6%

Suzuki 4718 -2.4%

Harley-Davidson 4685 +2.5%

KTM 3452 +15.6%

Piaggio 2722 +5.8%

BMW 1719 +2%

Triumph 1524 +1.8%

BRP 1257 +40.9%

Ducati 1054 +7.4%

Husqvarna 972 +30.8%

Piaggio 515 +14.4%

Vespa 479 -11.1%

Aprilia 382 +2.4%

Indian 295 +1%

Moto Guzzi 121 +13.1%

Victory 109 -47.6%

Hyosung 93 -62%

VMoto 60 _27.7%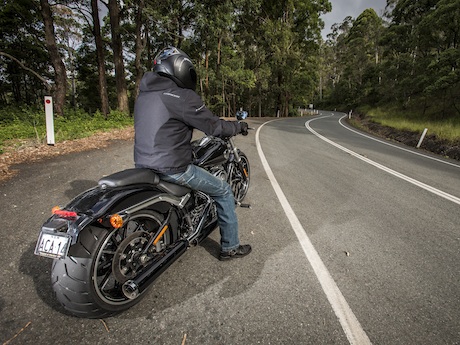 Top roadbike brands
Harley-Davidson 4685 +2.5%

Honda 4500 +13.1%

Yamaha 3541 +15.5%

Kawasaki 2632 -3%

BMW 1665 +1%

Triumph 1524 +1.8%

Suzuki 1464 -8.3%

Ducati 1054 +7.4%

KTM 769 -0.1%

Indian 295 -1%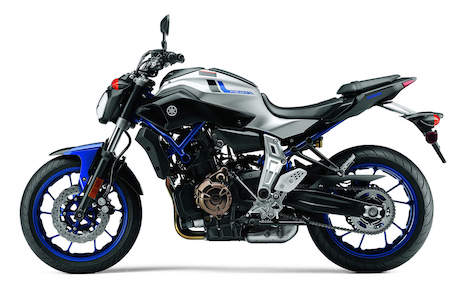 Motorcycles
Honda NBC110 1454 +29.7%

Yamaha WR450F 924 +76.3%

Kawasaki Ninja 300 808 -26.3%

Honda CRF50F 777 +14.9%

Harley-Davidson 500 Street 744 -0.5%

Yamaha MT-07L 716 +2.1%

Yamaha YZF-R3A 695 +211.7%

Honda CRF230F 615 -4.5%

Harley-Davidson FSXB 606 -20.8%

Honda CRF110F 592 +37.4%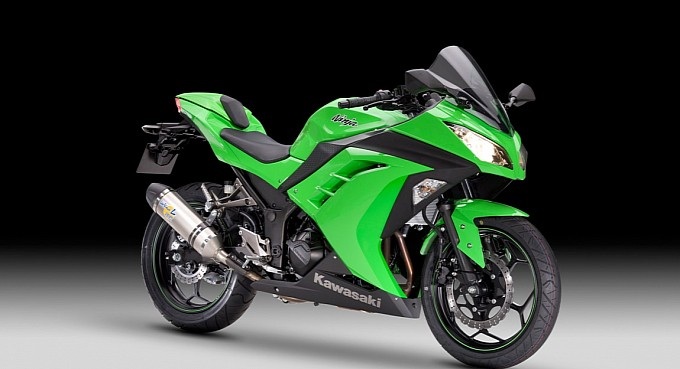 Road bikes
Honda NBC110 1454 +29.7%

Kawasaki Ninja 300 808 -26.3%

Harley-Davidson 500 Street 744 -0.5%

Yamaha MT-07L 716 +2.1%

Yamaha YZF-R3A 695 +211.7%

Harley-Davidson FSXB 606 -20.8%

Honda CBR500R 449 -20.4%

Honda CB125E 406 -7.1%

Honda CRF1000L 399

Harley-Davidson FXDB 389 +21.9%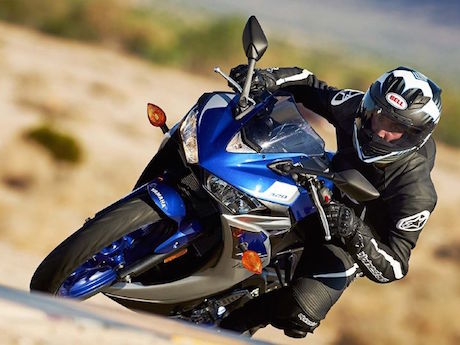 LAMS
Honda NBC110 1454 +29.7%

Yamaha WR450F 924 +76.3%

Kawasaki Ninja 300 808 -26.3%

Harley-Davidson 500 Street 744 -0.5%

Yamaha MT-07L 716 +2.1%

Yamaha YZF-R3A 695 +211.7%

Suzuki DR-Z400E 456 +6.3%

Honda CBR500R 449 -20.4%

Honda CB125E 4-6 -7.1%

Honda CRF250L 393 -20.3%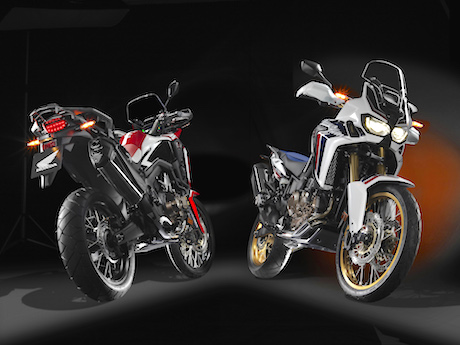 Adventure
Honda CRF1000L 399

Suzuki DR650SE 267 -12.5%

BMW G 650 GS 232 +149.5%

BMW R 1200 GS 193 -9.4%

Kawasaki KLR650 191 -2.6%

BMW R 1200 GS Adventure 172 +4.9%

Triumph Tiger 800XC 162 -9.5%

Honda CB500XA 139 -20.6%

Ducati Multistrada 1200 134 +27.6%

KTM 690 Enduro 118 -2.5%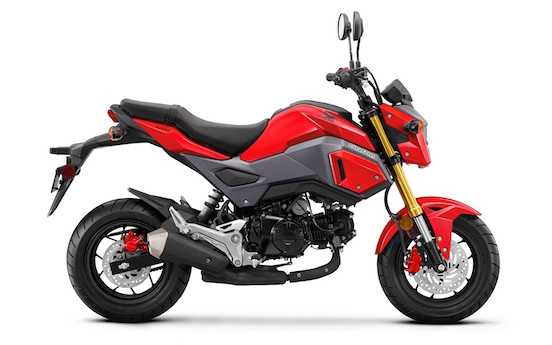 Naked
Yamaha MT-07L 716 +2.1%

Honda CB125E 406 -7.1%

Yamaha MT-09 332 -18.6%

Honda Grom 254

KTM 390 Duke 201 +50%

Triumph Thruxton 190 +86.3%

Kawasaki Z300 178 +39.1%

Yamaha MT-03LA 176

Honda CB500FA 164 +19.%

Triumph Bonneville T120 141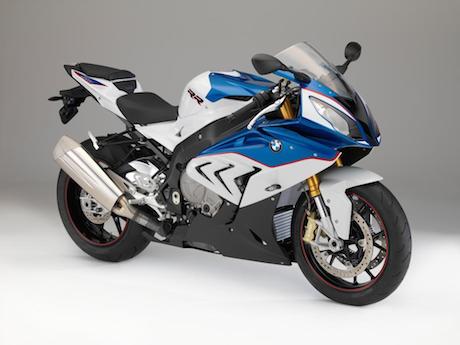 Supersport
Honda CBR500R 449 -20.4%

Honda CBR300R 249 -60.1%

Ducati 959 Panigale 175

Kawasaki Ninja ZX-10R 146 +49%

Honda CBR1000RR 142 -19.8%

BMW S 1000 RR 135 -29.7%

Yamaha YZF-R1 135 -57.7%

Ducati 1299 Panigale 88 -183.9%

Suzuki GSX-R1000 74 -12.9%

Triumph Daytona 675 64 -36%