Motorcycle sales appear to be recovering after a very shaky start to the year with Harley-Davidson continuing to lead the road bike category.
Sales were down 6.7% in the first quarter but, thanks to a slight recovery in the second quarter, they are now down 4.1% in the first half, according to the VFACTS report issued today by the Federal Chamber of Automotive Industries.
This is despite the motor vehicle industry setting a June record, up 4.4%, thanks to confidence in the business sector which spurred SUV and utility sales.
A confident business sector doesn't help sales of motorcycles which are largely considered a luxury item.
However, the signs are encouraging that motorcycle sales are recovering.
The slow start to the year has also been good for riders with some manufacturers offering significant discounts to clear floor stock for the new financial year and ahead of new models coming in spring.
Half-yearly sales for 2017 totalled 50,908 compared with 53,084 last year.
Last year the Australian motorcycle industry recorded total sales of 114,783, its best annual result since 2009.
Overall, Honda is Australia's top-selling motorcycle brand with 12,608 sales followed by Yamaha (9827), Kawasaki (4567) and Harley-Davidson (4433).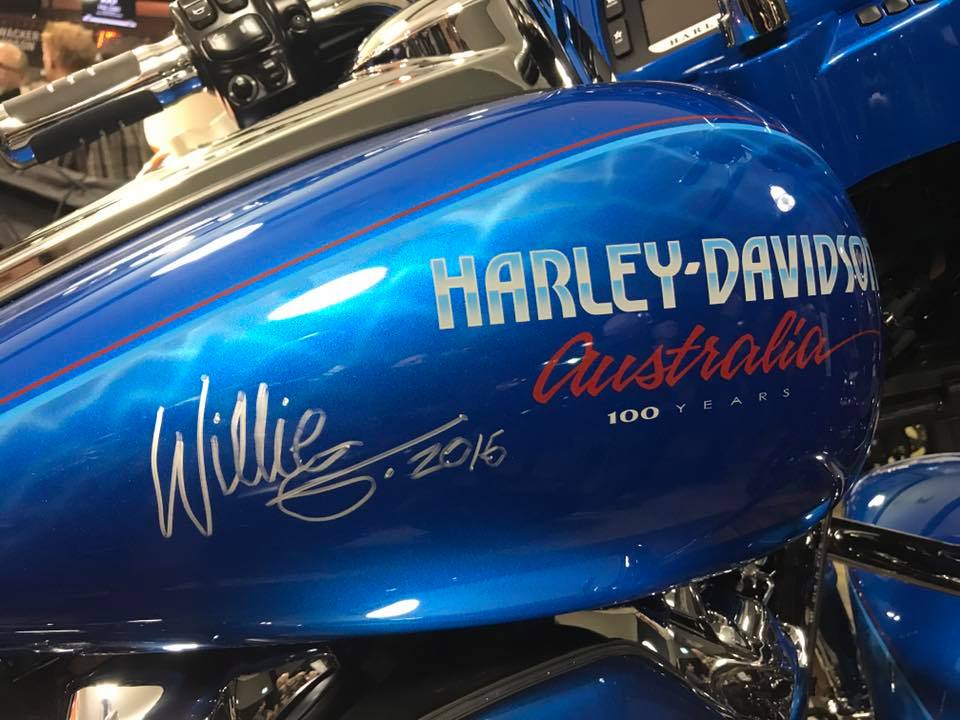 Road bike sales are down 12.8% but Harley retained its top-selling status with 4433 sales followed by Honda (4201) and Yamaha (2865).
The only road bike companies to record growth were Husqvarna with new models (48.6%), Indian Motorcycle (19.7%) and the axed Victory Motorcycles (66.1%) which is fast selling out of remaining stock.
Off-road bike sales recovered sharply to be only 1.7% last year. Top-selling off-road company was Yamaha with 4617 followed by Honda with 4359 and KTM with 2834.
ATV/SSV sales increased 12.3% and Honda led the segment with 3658 followed by Polaris with 3490 and Yamaha with 2237.
Scooter sales, which have been in decline for several years, were down 14.4%.
Piaggio remained the top company with 525 sales, followed by Vespa with 426 and Honda with 390.
TOP 10 Motorbikes (excludes ATVs)
Manufacturer
Model
Total
YTD 2017
YTD 2016
% Chg
Honda
NBC110
1,042
1,454
-28.3%
Honda
CRF50F
787
777
1.3%
Yamaha
WR450F
762
924
-17.5%
Harley Davidson
FXSB
711
605
17.5%
Honda
CRF230F
703
615
14.3%
Harley Davidson
XG500
609
743
-18.0%
Honda
GROM
597
254
135.0%
Honda
CRF110F
592
592
0.0%
Yamaha
YZF-R3A
569
695
-18.1%
Yamaha
PW50
551
523
5.4%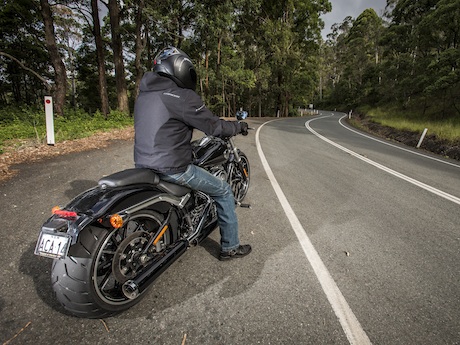 TOP 10 Road Bikes
Manufacturer
Model
Total
YTD 2017
YTD 2016
% Chg
Honda
NBC110
1,042
1,454
-28.3%
Harley Davidson
FXSB
711
605
17.5%
Harley Davidson
XG500
609
743
-18.0%
Honda
GROM
597
254
135.0%
Yamaha
YZF-R3A
569
695
-18.1%
Honda
CBR500R
471
449
4.9%
Yamaha
MT07L
470
716
-34.4%
Kawasaki
Ninja 300
448
808
-44.6%
Yamaha
MT-09
418
332
25.9%
Honda
CRF1000
404
399
1.3%
TOP 10 Cruisers
Manufacturer
Model
Total
YTD 2017
YTD 2016
% Chg
Harley Davidson
FXSB
711
605
17.5%
Harley Davidson
XG500
609
743
-18.0%
Harley Davidson
FXDLS
373
214
74.3%
Harley Davidson
VRSCDX
305
325
-6.2%
Harley Davidson
FXDB
299
389
-23.1%
Kawasaki
Vulcan S
274
302
-9.3%
Yamaha
XVS650/A
254
256
-0.8%
Honda
CMX500
216
–
0.0%
Harley Davidson
FLSTFBS
160
242
-33.9%
Indian
Scout
153
162
-5.6%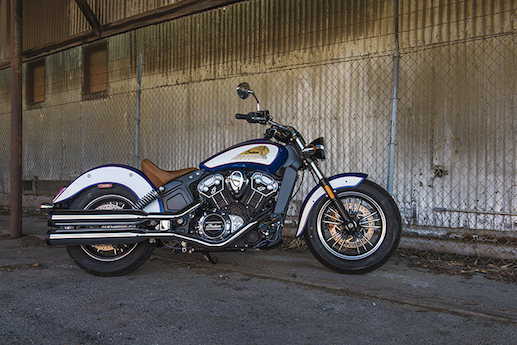 TOP 10 LAMS Bikes
Manufacturer
Model
Total
YTD 2017
YTD 2016
% Chg
Honda
NBC110
1,042
1,454
-28.3%
Yamaha
WR450F
762
924
-17.5%
Harley Davidson
XG500
609
743
-18.0%
Honda
GROM
597
254
135.0%
Yamaha
YZF-R3A
569
695
-18.1%
Honda
CBR500R
471
449
4.9%
Yamaha
MT07L
470
716
-34.4%
Kawasaki
Ninja 300
448
808
-44.6%
Suzuki
DR-Z400E
442
456
-3.1%
Honda
CRF250L
433
393
10.2%
TOP 10 Sports Touring
Manufacturer
Model
Total
YTD 2017
YTD 2016
% Chg
Yamaha
YZF-R3A
569
695
-18.1%
Kawasaki
Ninja 300
448
808
-44.6%
Kawasaki
Ninja 650L
250
199
25.6%
KTM
RC390
153
220
-30.5%
Honda
CBR650FL
139
166
-16.3%
Kawasaki
Ninja 1000
95
91
4.4%
BMW
R 1200 RS
71
81
-12.3%
Yamaha
MT09TRA
69
119
-42.0%
BMW
S 1000 XR
62
87
-28.7%
Suzuki
GSX-S1000F
60
47
27.7%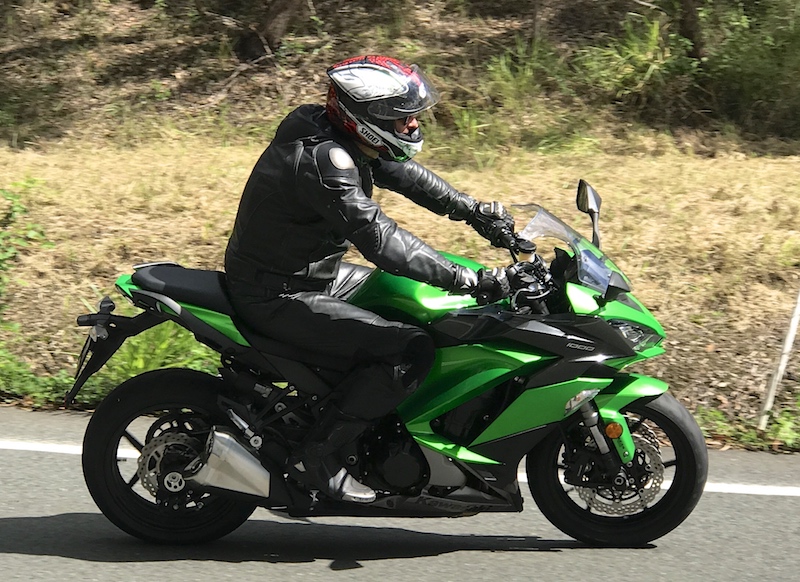 TOP 10 Adventure Touring
Manufacturer
Model
Total
YTD 2017
YTD 2016
% Chg
Honda
CRF1000
404
399
1.3%
Suzuki
DR650SE
236
267
-11.6%
BMW
R 1200 GS
203
193
5.2%
Kawasaki
KLR650
179
191
-6.3%
BMW
R 1200 GS Adventure
172
172
0.0%
Honda
CB500XA
154
139
10.8%
BMW
F 700 GS
105
109
-3.7%
BMW
F 800 GS
101
92
9.8%
Ducati
Multistrada 1200
88
134
-34.3%
BMW
F 800 GS Adventure
86
78
10.3%
TOP 10 Super Sport
Manufacturer
Model
Total
YTD 2017
YTD 2016
% Chg
Honda
CBR500R
471
449
4.9%
Honda
CBR300R
201
249
-19.3%
Honda
CBR1000RR
143
142
0.7%
Suzuki
GSX-R1000
128
74
73.0%
Ducati
959 Panigale
123
175
-29.7%
BMW
S 1000 RR
115
135
-14.8%
Kawasaki
Ninja ZX-10R
76
146
-47.9%
Yamaha
YZF-R1
76
135
-43.7%
Ducati
SUPERSPORT
75
–
0.0%
Ducati
1299 Panigale
61
88
-30.7%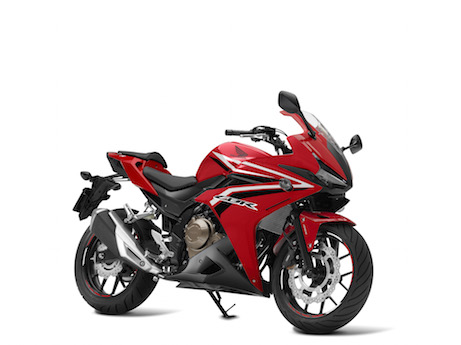 TOP 10 Touring
Manufacturer
Model
Total
YTD 2017
YTD 2016
% Chg
Harley Davidson
FLHXS
197
190
3.7%
Harley Davidson
FLHTK
124
117
6.0%
Harley Davidson
FLHXSE2
81
75
8.0%
Harley Davidson
FLHR
71
81
-12.3%
BMW
R 1200 RT
69
69
0.0%
Harley Davidson
FLTRXS
60
71
-15.5%
Harley Davidson
FLHRXS
48
–
0.0%
Indian
Roadmaster
47
21
123.8%
Yamaha
FJR1300
39
82
-52.4%
Indian
Chieftain
35
8
337.5%