With only a couple of weeks until the end of 2014, motorcycle voluntary safety recalls have increased to 39 from 24 last year and 21 the year before.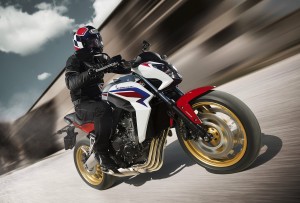 The latest recalls are for a possible fracture in the Triumph Tiger Explorer side stand, an incorrect size gearbox output shaft on "a small number" of Aprilia Caponord 1200 and Aprilia Shiver 750 bikes that can cause rear wheel lock-up and the possibility of the Honda CB650FE developing a crack in the front sub-wiring harness causing loss of power or engine cut-out.
Like all voluntary safety recalls, the repairs are done for free and owners are notified.
The biggest recall of the year was BMW who ordered all water-cooled R 1200 RTs off the road in a worldwide issue over a possible break in the rear spring strut in the Dynamic ESA electronic suspension.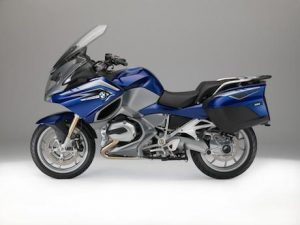 It took three months to fix, affected 52 bikes in Australia and hundreds around the world. One British rider travelling in Spain had to halt his trip in the Spanish Sierra Nevada ranges and wait for a flat-bed track to take it back to the UK.
Riders were offered full refunds or loaner bikes while their bikes were fixed. Few returned the bikes.
BMW motorcycles had five recalls this year mainly because of the number of new models released, says company spokeswoman Lenore Fletcher.
"If you compared the number of recalls with 10 years ago you'd see the entire industry now errs on the side of conservatism rather than risk having any issue with their products at all," says Lenore who is a veteran of the car industry. "As a whole, automotive manufacturers are very sensitive to any product quality concerns. We would rather be safe than sorry."
The biggest number of recalls was for Harley-Davidsons, mainly over the same issues of hydraulic cable failures, although they did have a strange one with the FXDL Dyna Low Rider which could switch off from engine vibration if held at a constant 5800 revs. That would mean you would have to ride at about 100km/h down the highway for a long way in fourth gear!
Most of these issues don't surface in testing new products, even though most companies test for thousands and sometimes hundreds of thousands of kilometres. Most companies do the right thing and issue a recall and fix the bikes for free immediately or at the next service if it's not urgent.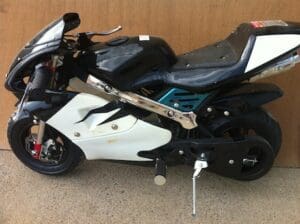 However, in a case that shows we should be wary of minor brands, Big Aussie Deals refunded money for the Petersea PB201 pocket bike which simply did not comply with Consumer Protection Notice No. 24 of 2011. How it was ever imported in the first place is a mystery.
Manufacturers typically become aware of a fault due to an incident and then contact their relevant authority to issue the recall. In Australia, it's the Department of Infrastructure and Transport and in the US it's the National Highway Traffic Safety Administration.
The system seems to work quite well and in Australia, the department has never had to make a recall mandatory.
While motorcycles continue to improve in technology, safety and performance, there are so many working parts that faults can occur. Sometimes they are minor, but sometimes they can have major safety ramifications.
While owners are usually notified, they should also periodically check with their dealer to ask if any safety recalls are relevant for their bike. Or you can check the Australia recall website or the US site.
Safety recalls affect not only original owners, but subsequent owners.
2014 RECALLS
Aprilia 1: Caponord 1200 and Shiver 750 (shaft)

Big Aussie Deals 1: Petersea PB201 (non-compliant)

BMW 5: S 1000 RR (side stand), R 1200 RT (rear strut), C 600 Sport and C 650 GT scooters (timing chain), R 1200 GS (oil seal) and assorted bikes for side stand issues.

Continental tyres 1: various models (air loss/separation).

Ducati 2: Diavel (subframe), 2012/134 1199 Panigale (indicators).

Harley 6: various models (hydraulic clutch and brake line), Breakout (fuel gauge), Dyna Low Rider (ignition)

Honda 3: CG650-FE/FAE (engine cutout), NSS300 and Forza scooters (stalling), CB500 models (oil leak).

Husqvarna 1: various models (forks).

Kawasaki 2: KLX110 (engine cut-out and fuel tank).

KTM: 2: various models (forks), 690 models (brake pedal).

Mitas tyres 1: Sportforce (bulges).

Quads/ATVs 3: (Kawasaki, Honda and Polaris)

Suzuki 1: GSX-R750 and GSX-R1000 (drive chain).

Triumph 2: Tiger (ECM and side stand pivots).

Victory 2: Various models (engine crank case and backrest)

Xtreme Moto Sports 2: fun bikes (brakes).

Yamaha 4: various dirt bikes (stalling and balancer shaft), MT-07 (battery lead), MT-09 (headlight lead) and YZF-R1Z and XT1200Z (headlight overheating).