"Signs, signs, everywhere are signs, blocking up the scenery, breaking my mind, do this, don't do that, can't you read the signs," sang Five Man Electric Band in 1971.
More than 45 years later, there are still signs blocking the scenery and breaking our minds. Let's just hope they don't break our bikes, too!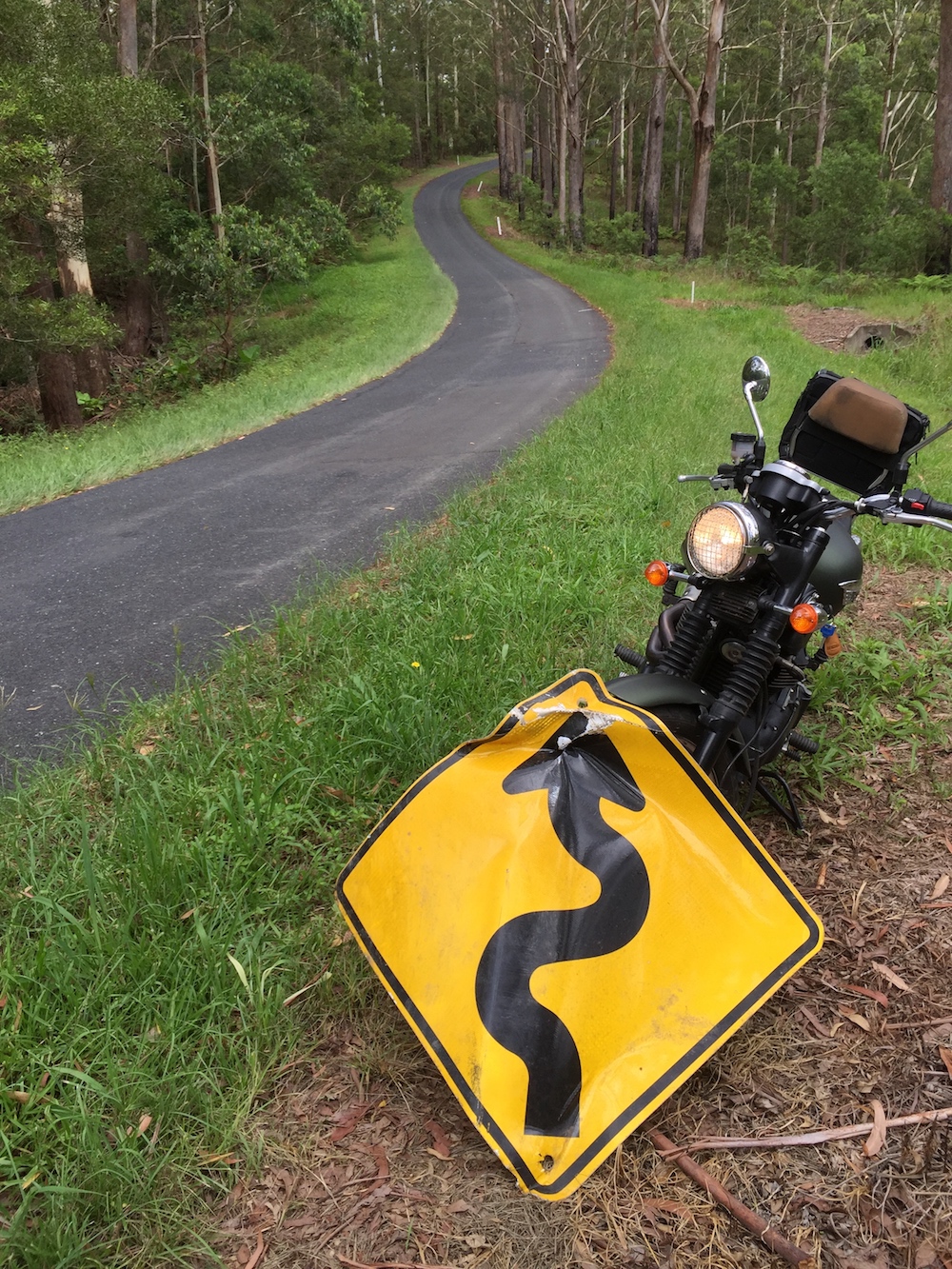 I went for a ride over Mt Glorious and they have added a heap more signs – some good and some bad.
We don't mind the sign that tells us about a tightening curve, but you can become over-proscriptive! Can't we just use our good sense and watch the road?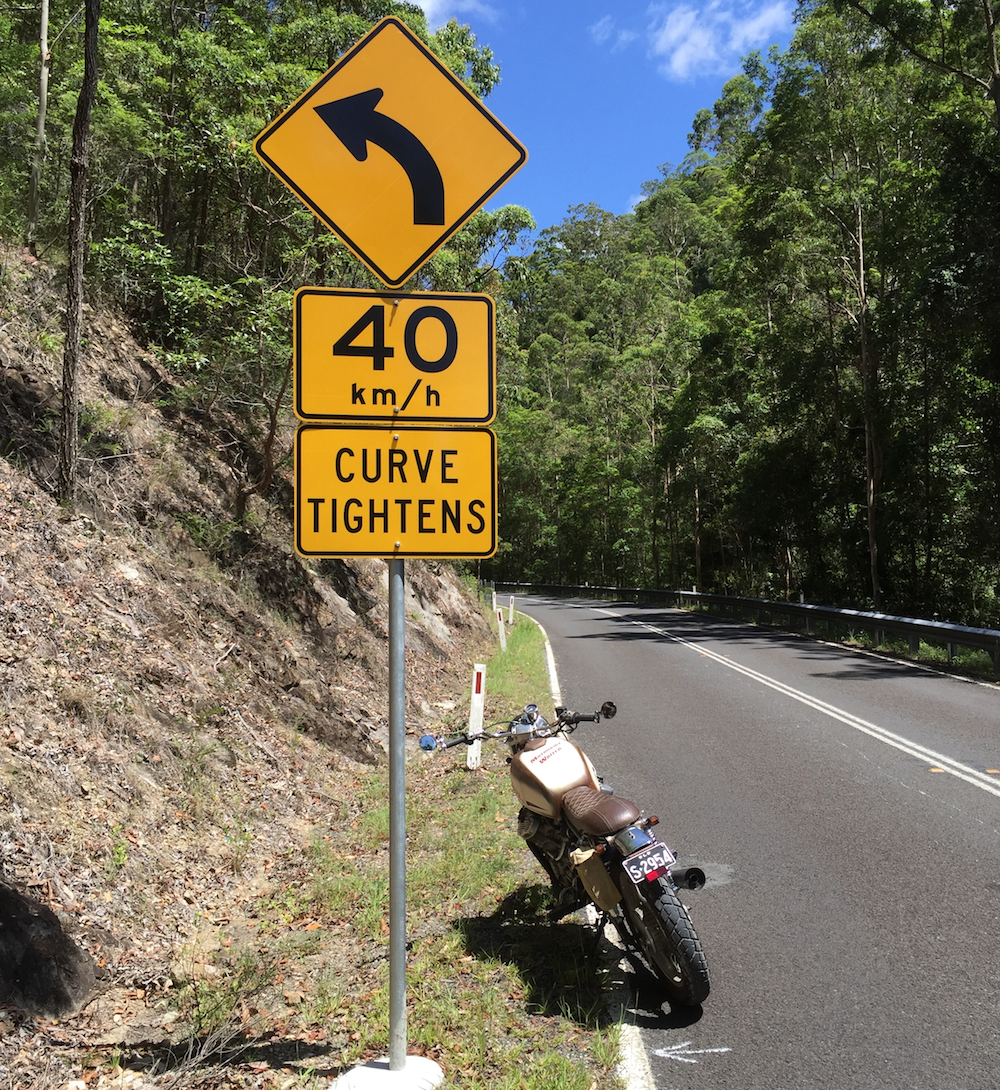 We kind of like the new signs that say "Look for bikes", but there are just so many of them, motorists become oblivious to them.
Better still would be a sign telling them what to do about it … like to pull over and let us pass! I followed a driver at 40km/h in the 70km/h zone who didn't pull over in any of the provided zones. When he hit a straight where there was a dotted passing line, he sped up to 90km/h, preventing me from overtaking him!
It's probably about time there were some signs about motorbikes. After all, there seem to be a lot about cyclists.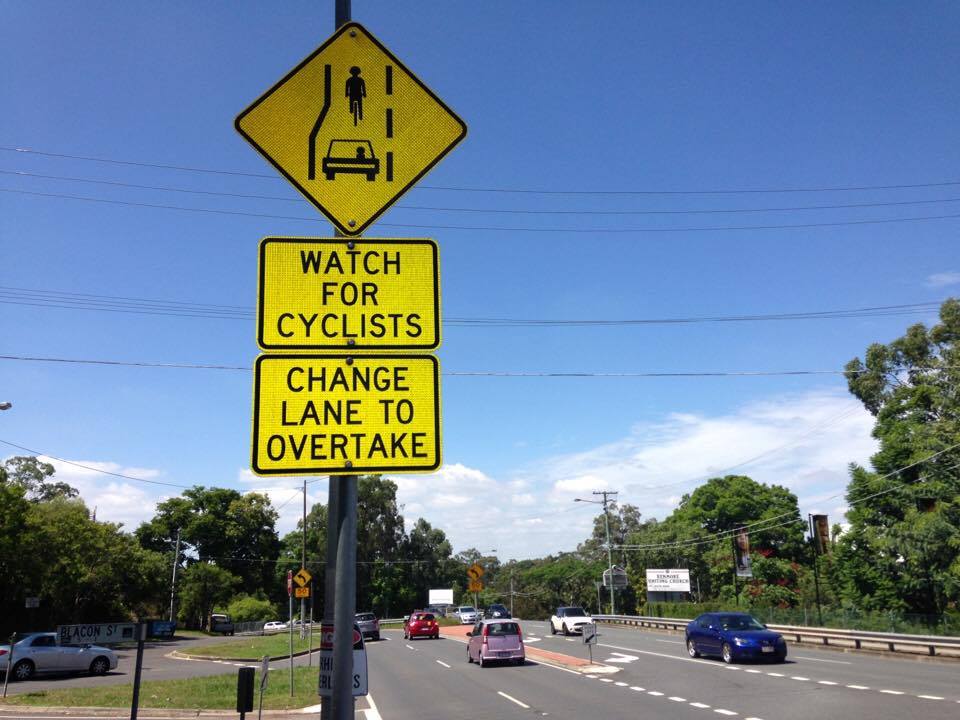 However, we think this sign might be a bit more accurate.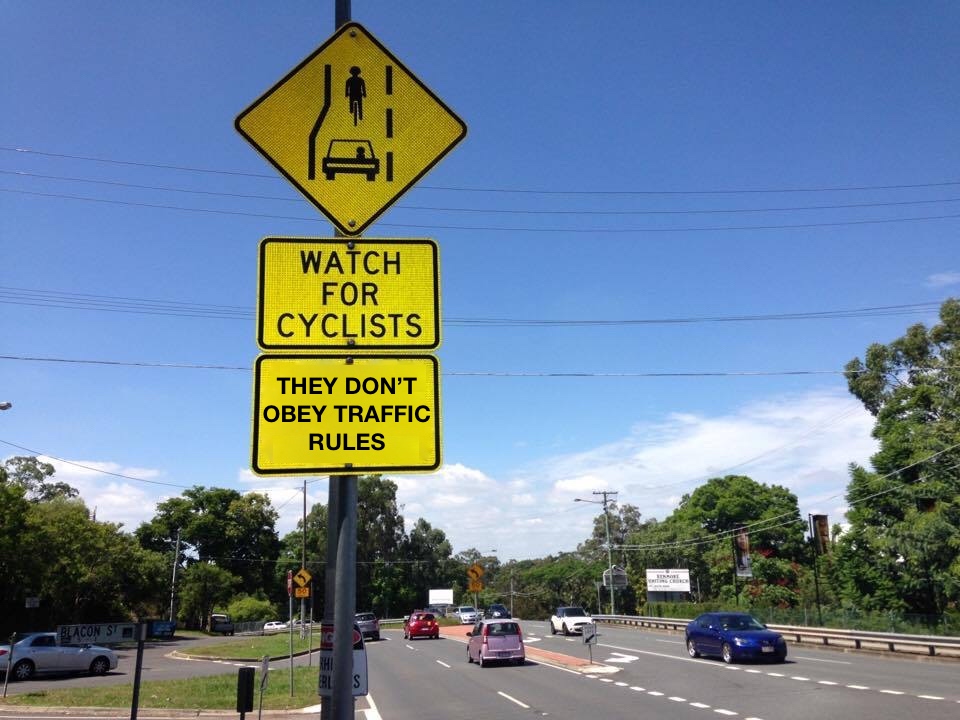 And how about this one that includes pedestrians and horse riders?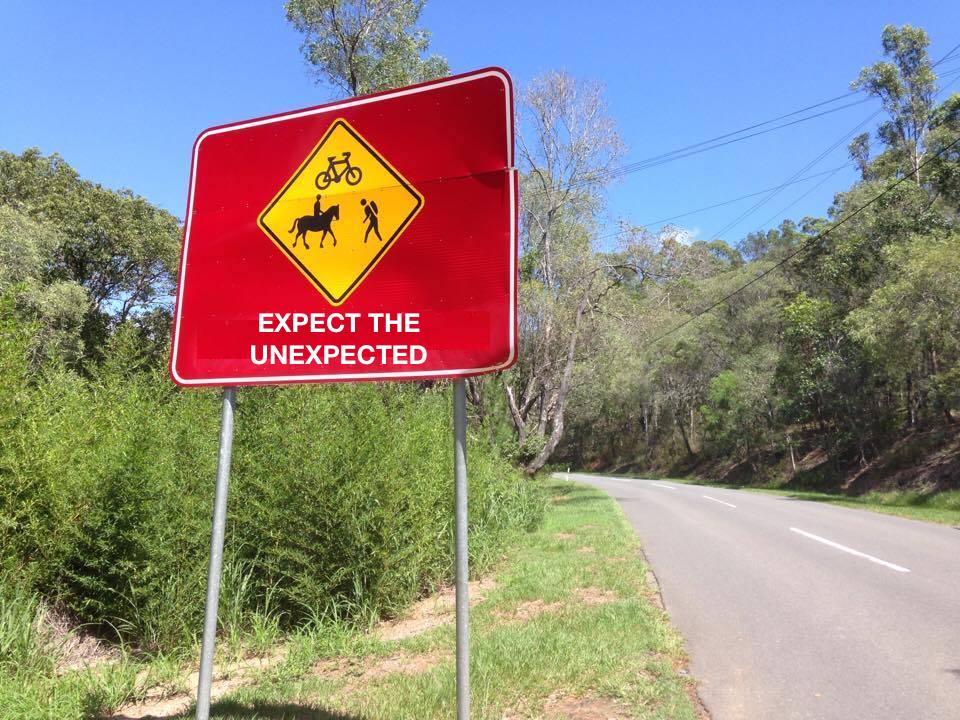 With lane filtering now accepted in three Australian states and one territory and California in the USA (lane splitting), shouldn't we have some roadside education like this?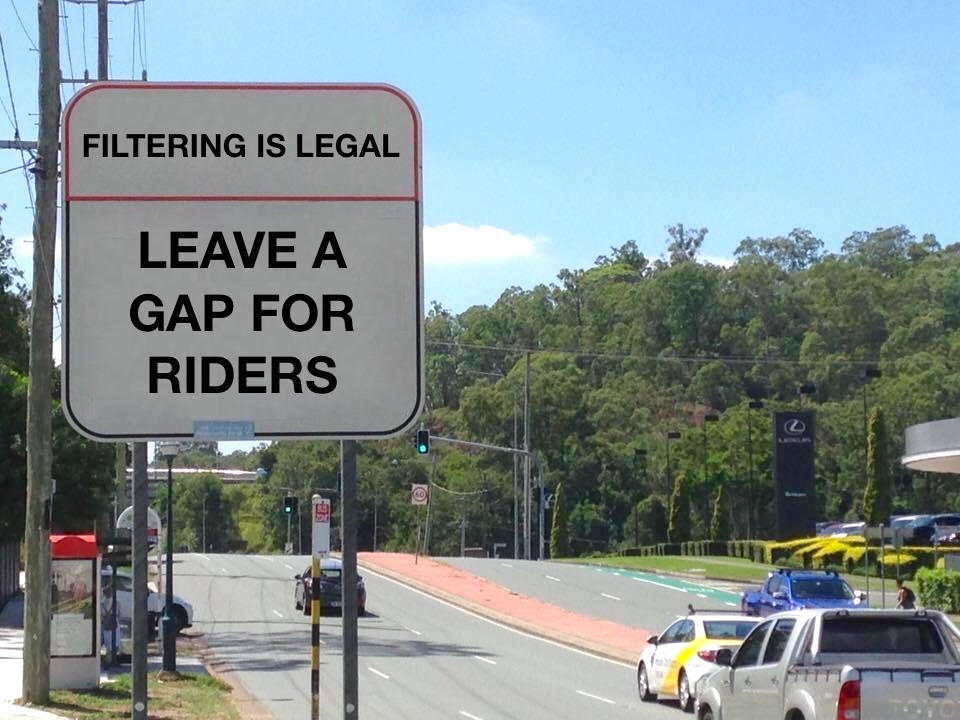 Or how about a simple sign like this one? It's an adaption of an American campaign to tell motorists about lane splitting that reads "Share the road". We think this is more apt.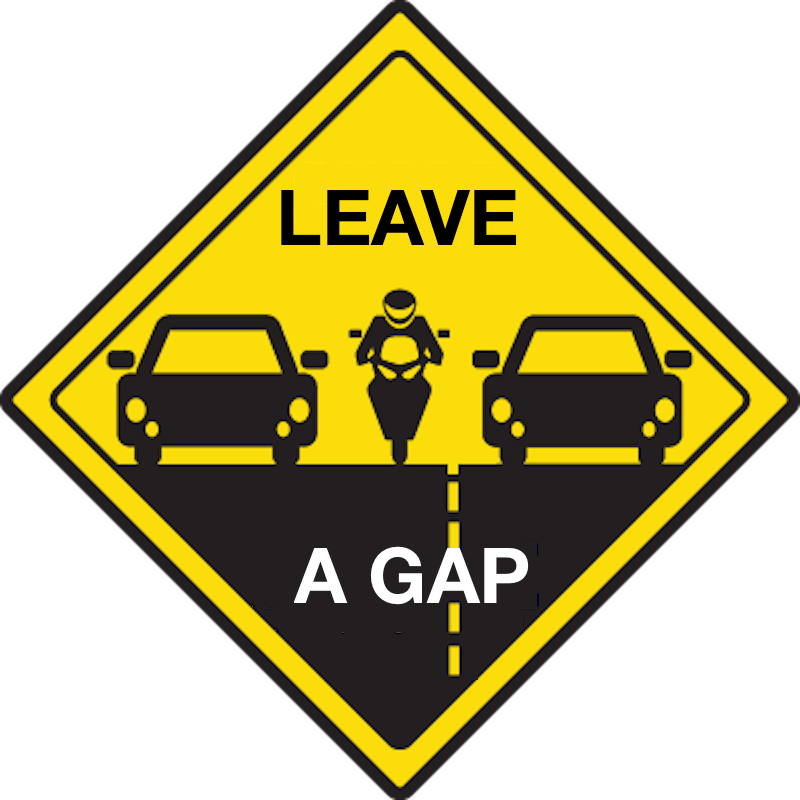 We could also do with a realistic warning sign, specifically for riders, like this one about kangaroos.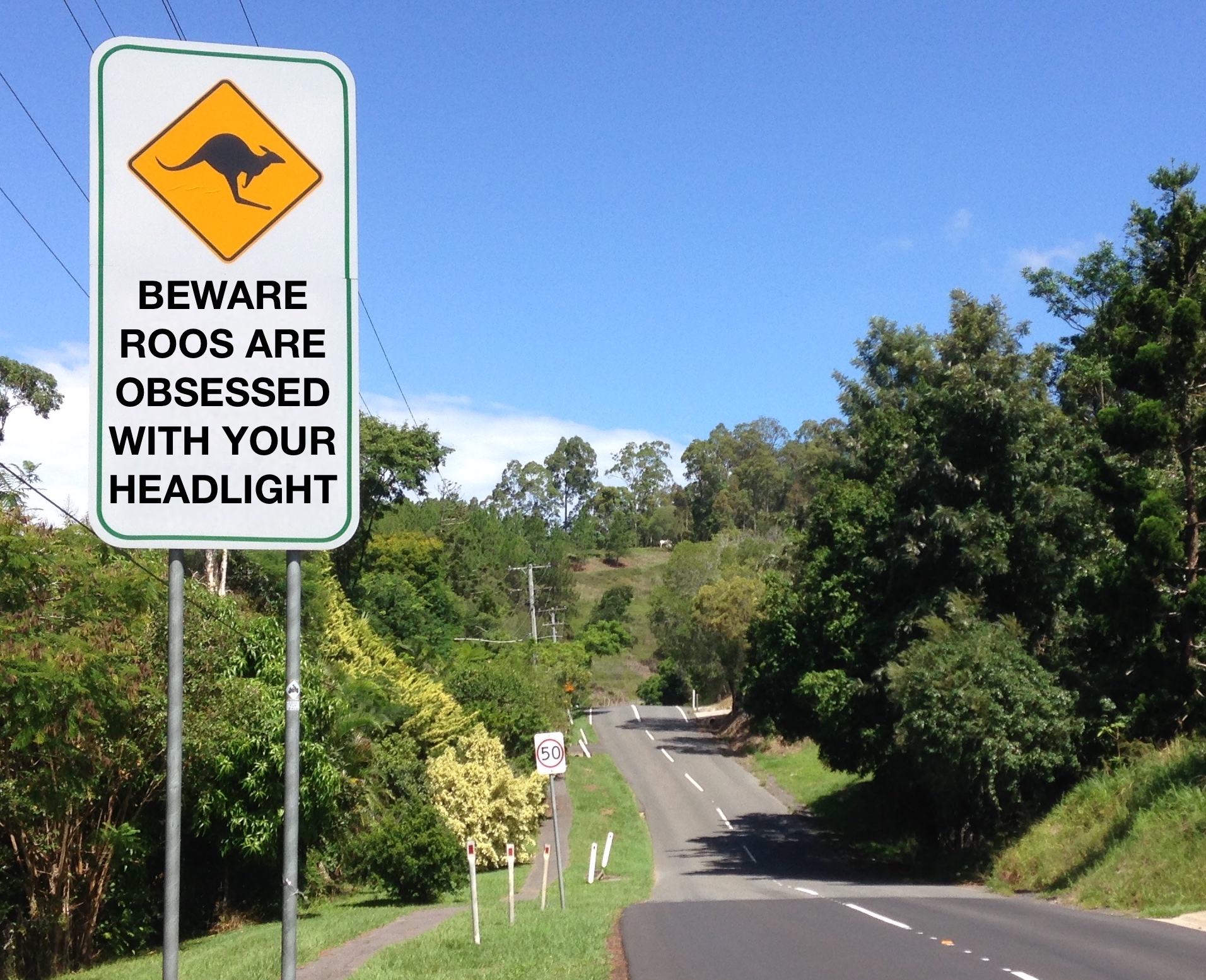 But that's all serious stuff. How about some that show the pure joy of riding?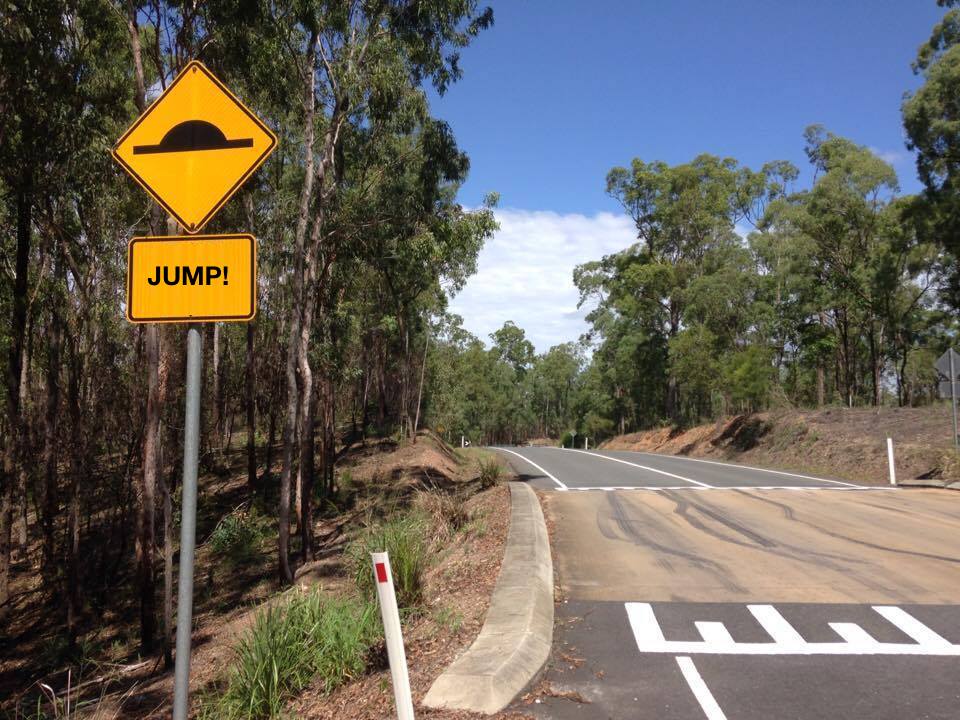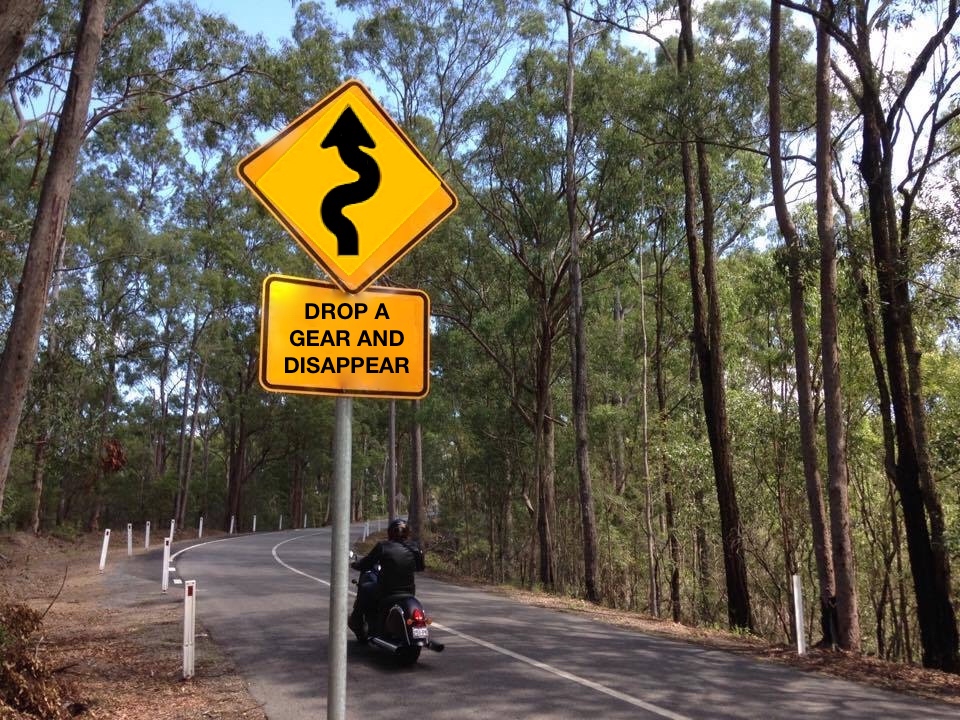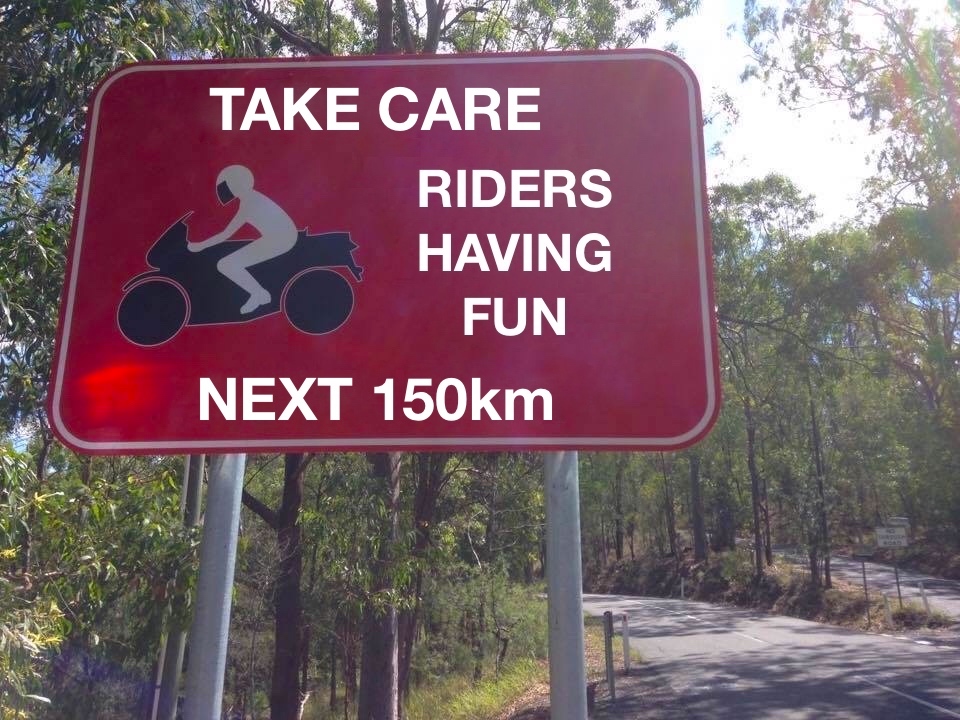 Do you have any serious or humours ideas for motorcycle road signs? Please share them with us!
Meanwhile, we'll leave you with the Five Man Electric Band. Enjoy!