Helmet Cameras – The GoPro Camera Review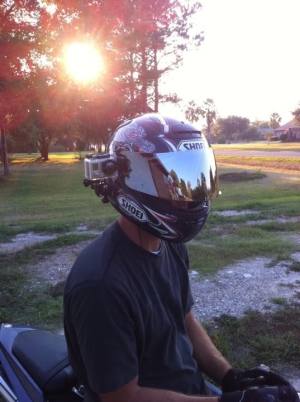 Those of you who enjoy the Joy of biking but want more realistic memories than only static photos will probably have thought many times about recording your own open road videos but have been restricted by your lack of expertise with cameras can now relax and buy with certainty the most improved video camera which is ideal for Helmet mounting.
If you were looking for the ideal camera but were unsure which one you would probably want a Proven model which is recently updated, to save the hassle of having to make sure the camera you choose is the most up to date.
GoPro Helmet Cam Review
The GoPro 3+ has recently been revised and is now even better and definitely preserves it's position as number one after recent improvements. Thy have made the model more compact and improved the quality of it's HD ability as well as expanded recording options.
Those are the main improvements and whilst we feel it has nothing more to improve it would be fair to say the rang of accessories can be on the expensive side. But for you bikers who want a helmet mounted camera the GoPro has a wide range of accessories to enable motorcycle helmet mounting.
It is not specifically designed for motorcyclists but primarily as a action sports unit for climbing, kayaking and white water sports so is more than adequate for use in recording your biking activities with it's more compact design and full range of helmet mounts make it the obvious choice.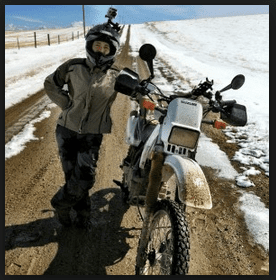 the revisions have also included improved battery life, body size reductions and a new superview mode and for those of you looking to improve your action cam – or those looking for an update  – the GoPro hero 3+ is the must have model. The main layout is little changed with the positioning of the LED's and the power switches still located in the easily found position on the front. For ease of use,especially while mobile, the shutter control is on the top and as expected the mini USB port and the card holding slot is on the right hand side. This will accept macro SD cards up to 64GB. On the down side there is still no3.5 mm microphone/audio jack point which was withdrawn when Hero2 came in but the purchase of a cheap USB adaptor is available for around $20.The rear access is for the 1180mAh battery increased from 1050 as well as the port for all relevant Go Pro BacPacs accessories as well as the multitude of other available models.
The internal workings have changed little with an amazing array of modes and rates of frame usage all controlled by their renowned sensor. The normal rules apply in that as the resolution increases so the speed,or number of frames per second reduces. You can work down from 4K through 2.7, 1440, 1080, 960, 720 to as low as VVVGA – so your relevant frames per second on say WVGA would be 240 reducing to 24 at the highest resolution. But all this technical details are all available on the GoPro website which is designed to answer specific questions regarding fps related to resolution and as you can imagine the possibilities are endless.
Buy from a Badass Helmet Partner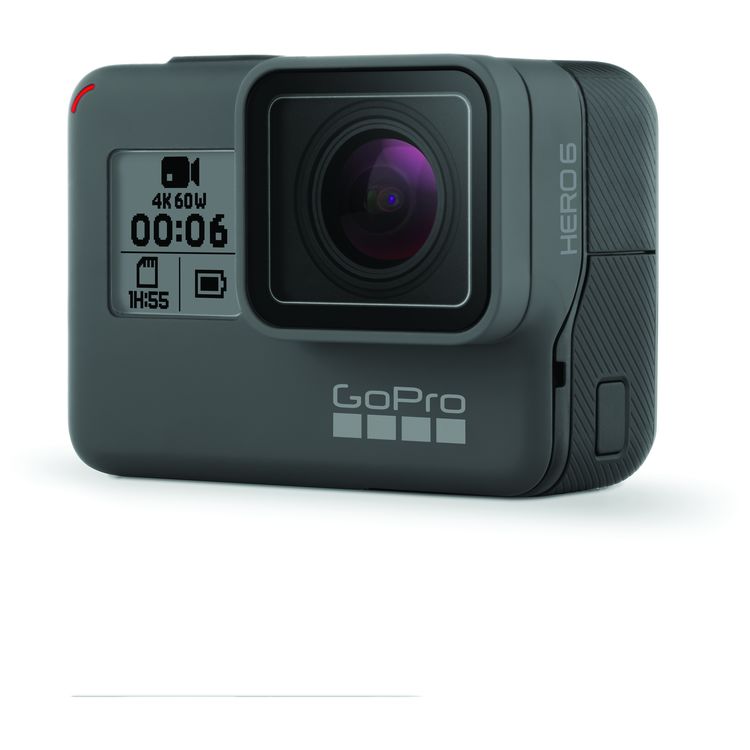 We have worked closely with RevZilla, Amazon and 2Wheel over the years to provide our testers with products to review. They are all great partners and unique in their own ways, so make sure to check out their prices. Please don't forget we may get a commission if you buy from them.
RevZillaBuy
AmazonBuy
2WheelBuy
GoPro Helmet Camera Features
With the addition of the Pro tune feature which is widely used by professionals as a post production aid a dazzling array of aspect ratios from 2704 x 1440 in 2.7K to 4069 x 2160 in 4K. There are also field of view options available with narrow from 720p and 1080p,medium from 720p and 2.7K and ultra wide for all rates of filming.
It also has two very useful options, Auto Low light which means as the light weakens it automatically shoots less frames per second, and the grandly titled "Superview" which as GoPro states is a more TV friendly play back option. If you wish to use Hero3+ as an action sports camera, the hot options are awesome with burst [30 fps] with settings from 3,5,10 per second, time laps of half a second up to one minute as well as 5,7 and 12 MP modes.
Outwardly the Hero3+ is very similar to it's predecessor. The most important change is not detectable from the outside but the powerful new lens is 33% improved optically and is manufactured from 6 element glass and has improved functionality despite having the same f rating.
GoPro Helmet Camera Accessories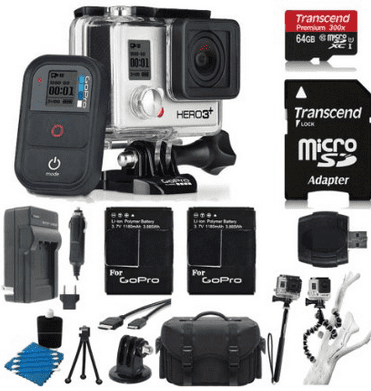 The water proof case has reduced in size but the camera is exactly the same footprint. The downside of the case size reduction is that it is only waterproof to 40 meters which shouldn't b a great handicap on your motorcycle helmet. If it is a problem then you have more to worry about than you GoPro hero3+. The buttons have been increased in size making them easier to handle with motorcycle gloves on and the clips are also larger and easier to use with gloved hands. Cosmetically the changes are a white "+" and a black lens frame but that shouldn't make any difference.
As mentioned, the lens is now significantly better for sharpness of image and in independent tests this fact was borne out with much greater detail being observed in comparison with the previous model. These same tests also noticed increased battery life. The range of filming options are immense and may baffle the first time user but more experienced cam users will immediately notice the improvements.
So to summarize, GoPro Hero3+ cosmetically is very similar to it's predecessor coming in 3 colors black, white and silver and is smaller in size in its case with an improved lens and battery. Technically it has improved capabilities and whilst somewhat baffling to a new video camera user it is easily used and the quality of filming required can be learnt with a little practice.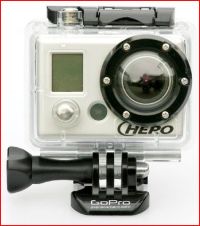 It has improved sensors for low light use and replaying footage on TV. The technical advice set out on GoPro sit is enough for the most dedicated cam user but also easy enough to understand for the beginner. It's custom produced helmet mountings are specific to this model which increases the confidence in using them. They are also affordable and any biker is capable of using them to mount his camera on his own helmet.
The competitors against the GoPro Hero 3+ are the usual big manufactures like Sony, Garmin JVC etc. and whilst they compete on overall quality they seem more interested in specific markets with specialized users in mind whereas the GoPro is a general sports usage camera which would almost have been built with the biker in mind. The top of the range Black model is just that ,the best and cover all your needs for a Helmet mounted video camera you will have to go a long way to beat the Go Plus Hero 3+.
Buy from a Badass Helmet Partner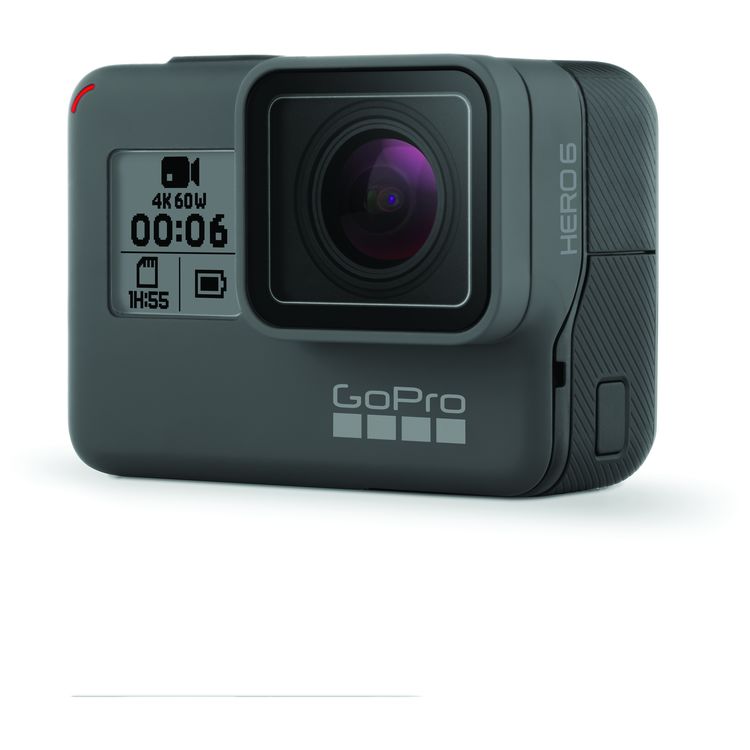 We have worked closely with RevZilla, Amazon and 2Wheel over the years to provide our testers with products to review. They are all great partners and unique in their own ways, so make sure to check out their prices. Please don't forget we may get a commission if you buy from them.
RevZillaBuy
AmazonBuy
2WheelBuy
How-to mount a GoPro Inside a  Helmet
Side Mount GoPro on your Motorcycle Helmet