If you want to look on the bright side of the current coronavirus pandemic, some motorcycle events are now being held online including the now-free Black Hills Motorcycle Film Festival.
So even though you may not be able to travel to the beautiful Black Hills of South Dakota — home of the Sturgis Motorcycle Rally which is surprisingly still going ahead next month — you can still attend this festival.
The film festival is being put together by the Rev Sisters, a newly created partnership of three women motorcyclists who plan and manage motorcycle events.
Earlier this year they announced a series of motorcycle film festivals to be held across the United States.
The first festival, Santa Cruz Moto Film Festival, was cancelled earlier this year due to a ban on public events.
Free film festival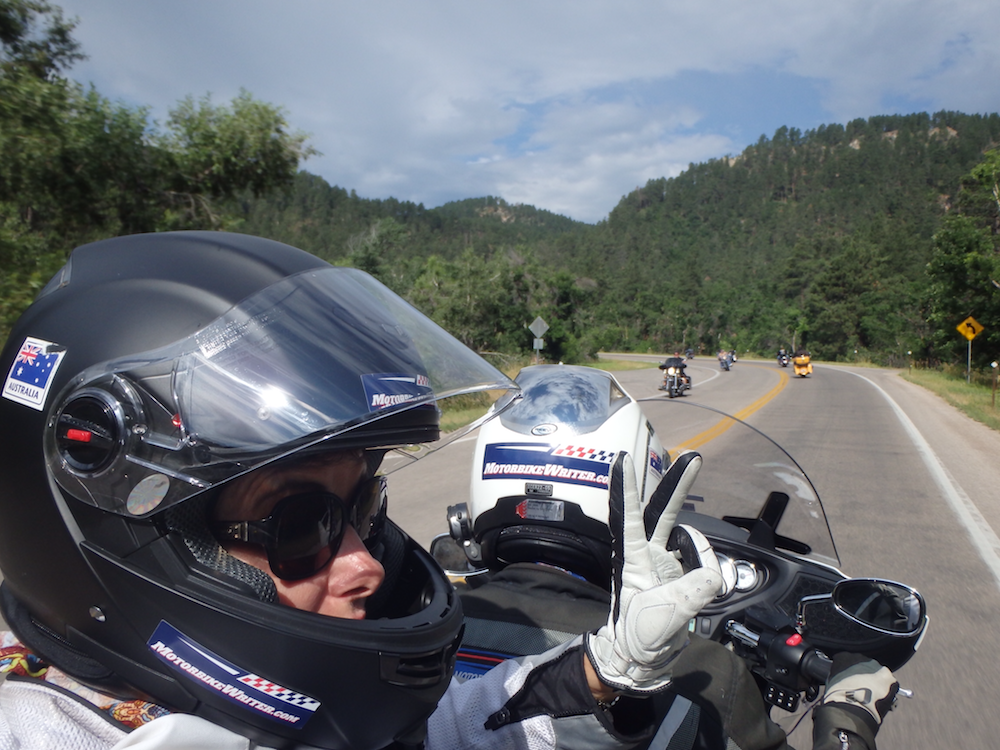 The second festival in the 2020 series, the Black Hills Motorcycle Film Festival, will be held online from 14-16 August and Rev Sisters Co-Founder Michelle Lamphere says it's free!
"At a time when motorcyclists may need an escape and a channel to reconnect with their moto community, Rev Sisters is offering tickets to this online event at no charge," she says.
Attendees can watch videos at their own pace from the comfort of their own homes.
The curated collection of more than nine hours of films includes a variety of riding styles from around the world — flat track racing, round-the-world adventure travel, bike building, moto culture and more.
Each film is inspired and creative and will leave viewers yearning to get back out on the road. Winners for each category – ultra short, short and feature – will be announced during the festival.
A third event, the South Jersey Moto Film Festival, is scheduled to air online later this year. Each of these festivals is intended to be a live annual event in future years.
Tickets for the Black Hills Motorcycle Film Festival are available by clicking here.