Motorcycle discounts are continuing into the new financial year.
The usual June deals to decrease inventories before the end of the financial year are continuing in July with Indian, Suzuki and Ducati the first to extend their discount offers while Honda is offering 1.99% finance. 
UPDATE: BMW Motorrad has today (July 2) entered the bargaining with free on-road costs on several models all with heated grips for winter.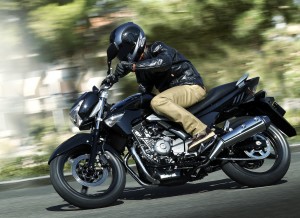 Indian Motorcycles is offering a choice of three free accessory kits for their Indian Chief Classic, Suzuki is offering free on-road costs on their street bikes such as the 250cc Inazuma for $4990 rideaway, while Ducati is giving customers the choice of extras worth up to $6295 or contributing up to $1500 towards on-road costs or trade-in.
Honda's 1.99% finance rate is available for three months on a wide range of their bikes (CBR125R and CBR250R sportsbikes; CB400 and NC700S naked; NC750D scooter; VT400, VT750S, VT750C and the CTX700NA cruisers; VT1300CX chopper; VFR800F; CRF250L trail bike; or CRF250X and CRF450X enduros).
The main reason for these generous offers must be that sales targets for 2013-2014 have not been reached. 
One motorcycle industry expert says these discounts mean sales people may go even further with sales incentives if pushed. He even suggests taking a quick peek in the sales person's office to see if there is a sales chart. If a quick look reveals that their monthly sales target hasn't been met, he suggests striking a hard bargain. It's good advice.
Another reason for the discounts could be that a particular model is about to be phased out. An example could be the Ducati Monster 796 which is expected to be replaced by the coming Monster 821.
READ MY MONSTER 821 STORY HERE
Stay tuned for more discounts. It's only July 2 and more discount offers are expected in coming days.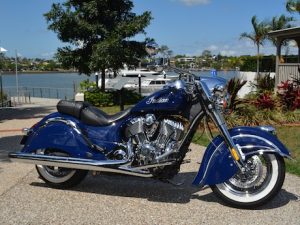 Indian Chief Classic accessories choices:
Performance package consisting of stage 1 clip-on exhaust with six-shooter tips (value $1430).
Touring package of low tint quick-release windshield, highway bars and one-up luggage rack ($1650).
Swagger package of Heritage leather mud flaps, floorboard trim and fork bag; Pinnacle conchos, primary cover, cam cover and horn cover; War Bonnet floorboard pads and Indian Chief beach bars ($1430).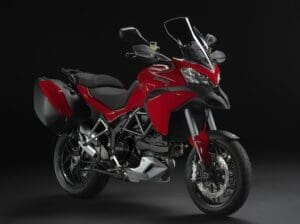 Ducati deals until July 31:
1199 Panigale and Panigale S: either a Termignoni titanium muffler with free fitting ($3000), or $1500 towards ORC or trade-in.
Multistrada 1200 S Pikes Peak and S Touring: free 3rd-year factory warranty and road side assist ($900) plus Granturismo accessories (top box, crash bar, spotlight, GT widescreen and carbon tank protector, valued at $1895), Termignoni exhaust ($3500), or $1200 for ORC or trade-in.
Hyperstrada: $1500 for Ducati apparel and accessories, or $1000 for ORC or trade-in.
Monster 796: Termignoni carbon fibre muffler ($2200) or $1000 for ORC or trade-in.
BMW rideaway offers until September 30: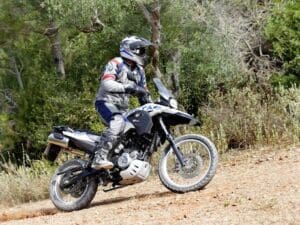 F 800 R: $12,990
K 1300 R $21,990
S 1000 RR $21,990
K 1300 S $24,990
K 1600 GTL $36,990
G 650 GS $9990
G 650 GS Sertão $10,990
F 700 GS $13,490
F 800 GS $16,990