Internationally renowned motorcycle designer Professor Byron Fitzpatrick, who worked on the Triumph Trident and BSA Rocket III, passed away at his home on Bribie Island, Queensland, on Sunday, September 27, 2015, aged 84.
Bryon worked for Ford in England and Germany, and Ogle Design in the UK, where he helped design the Triumph Trident/BSA Rocket III motorcycle.
The 750cc bike was designed to be sold under both the Triumph and BSA names and was the last major motorcycle developed by Triumph Engineering at Meriden.
The air-cooled unit construction pushrod triple had four gears and a conventional chassis and suspension.
It is believed Byron worked on creating a less-Triumph look for the BSA with a squarer fuel tank, sloped cylinders and "ray-gun" silencers.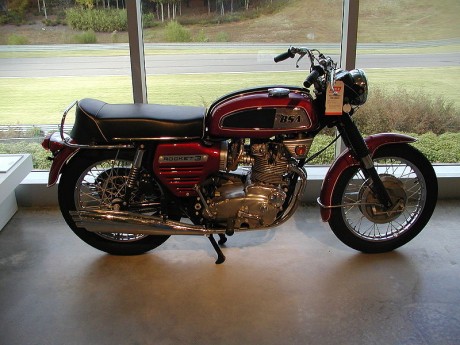 The critically acclaimed Rocket 3/Trident was launched in 1968, but was quickly eclipsed by the Honda CB750 superbike.
Byron also designed for the British Motor Corporation's Australian division. His earlier product design projects at the prestigious Danish firm Bernadotte and Bjorn, earned him a number of European Gold Medals for Design Excellence.
He recently retired as Chairman of Transportation Design, College for Creative Studies Detroit. Prior to this he was a faculty member at Art Centre College of Design, Switzerland and USA. In his earlier career, Bryon enjoyed a long tenure at the Rhode Island School of Design and held other full-time faculty positions at Queensland University of Technology, Adelaide School of Design and Canberra College of Advanced Education.
In his obituary, it says he was "active, animated and energetic to the end".
Bryon continued to consult in an industrial and educational capacity, as well as producing limited-edition renderings by commission. He is deeply missed by his Family, Friends, Colleagues and Designers all over the world.
Relatives, friends and colleagues are invited to attend his service at The Deception Bay Crematorium at 11am tomorrow, October 6, and/or at 6pm for a festive celebration of his life and work at custom motorcycle shop Ellaspede, 8 Greet Street, West End, Brisbane.