Here at MotorbikeWriter we'd rather be sitting behind a motorcycle windscreen than playing computer games in front of a computer or TV screen.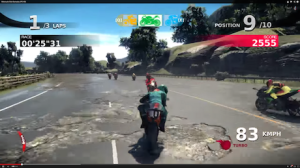 However, for those who enjoy a computer game on those days when the weather keeps you inside, Kylotonn Entertainment and Bigben Interactive have released a new motorcycle racing game called Motorcycle Club ($US31.99).
While we've had little experience with computer games, the lengthy eight-minute preview video above gives a pretty good indication of how the game works.
First thing you will notice is that it looks like many other racing games with all sorts of ludicrous unreal situations and the ability to crash and die, then get back on and keep going. Now wouldn't that be handy in real life!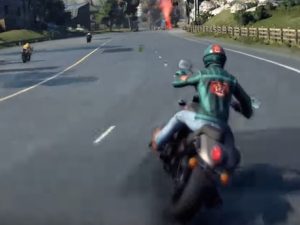 But clearly the makers aren't too familiar with riding motorcycles as there are a few blatant errors.
In a twist to usual racing games, you can change vehicles mid-race at the touch of a button to choose a more suitable bike for the changing terrain.
On the race track, you choose a sportsbike. When the corners get tight you can choose a "custom bike" which is a naked. When the going gets rough, you are supposed to choose a "roadster" which is actually a muscle cruiser like a Sportster or V-Rod!
And when you corner on the roadster or custom bike, the rider puts his foot out motocross style!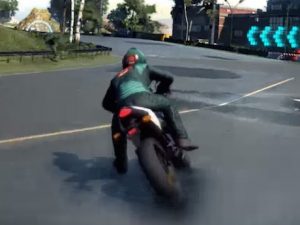 The game features 22 motorcycles from BMW, Honda, Kawasaki, KTM, Suzuki and Yamaha from 125cc up to 2000cc, apparently. However, the only 2-litre production bike we know of is the Triumph Rocket III which is 2.3 litres.
Players work their way through more than 40 different challenges across 20 different circuits and you can select multiplayer to compete with up to three other players.