"V" Motorcycle Brands
Names, Logos, & a Brief Company History
We are attempting to create a massive database on all things motorcycle, and archiving the history of the brands that have helped shape this industry is something that we think is important.
We consider this list "complete for now", but it will never be finished– we are building and expanding our motorcycle brands research section over time. If you know of another motorcycle brand or custom bike builder that starts with A and isn't listed here, please get in touch so we can add you to this list!
All Brands

Voxan
Founded in 1995, Voxan was originally a French motorcycle manufacturer based in Issoire, France. The brand was particularly known for its atypical design and its V-twin engine open at 72° of 996 cc. Initiated by Jacques Gardette, the project was to build the first French motorcycle company in the global market involving different partners. Alain Chevallier designed the chassis, while Sodemo Moteurs focused on the engine. The first prototype was shown in 1997, and the first production model released in 1999.

Vespa
Vespa is an Italian brand of scooter manufactured by Piaggio. The name means wasp in Italian. The Vespa has evolved from a single model motor scooter manufactured in 1946 by Piaggio & Co. S.p.A. of Pontedera, Italy to a full line of scooters and one of seven companies today owned by Piaggio. From their inception, Vespa scooters have been known for their painted, pressed steel unibody which combines, in a unified structural unit, a complete cowling for the engine (enclosing the engine mechanism and concealing dirt or grease), a flat floorboard (providing foot protection), and a prominent front fairing (providing wind protection).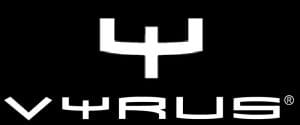 Vyrus
Vyrus is a small, exclusivist Italian motorcycle manufacturer based in Coriano, Italy. Vyrus is very much a "bespoke" manufacturer – individual bikes are built to order, with no two bikes being the same. Due to the limited production and use of high-quality parts, all Vyrus models are expensive, with the cheapest models starting from $60,000USD.

Velomotors
Velomotors is a Russian manufacturer of bicycles, motor scooters, and small all-terrain vehicles (ATVs) that was founded in 1996. Velomotors produces the Stels brand of bicycles and motor scooters. In 2009 the company entered into a manufacturing arrangement with the Asian companies Buyang, Kazuma, and Dinli. In 2007 the company produced 987,000 units of equipment, including Stels bikes and scooters. Revenues in 2007 amounted to 2.8 billion rubles, up from 2.1 billion in 2006.
Voskhod
Voskhod is the name of several types of motorcycles produced at the Degtyarev plant in the Russian town of Kovrov since 1965. All Voskhod motorcycles had a displacement of 175 cm³. Between 1973 and 1979 Voskhod was one of the makes marketed by SATRA in the United Kingdom as Cossack motorcycles. The Voskhod was introduced in 1957. For many this was a luxury model of the Minsk (125cc) K-55. In 1964 the Voskhod was even made in a racing version.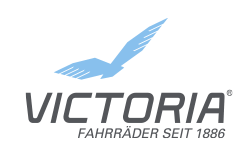 Victoria
Victoria was a bicycle manufacturer in Nürnberg, Germany that made motorcycles from about 1901 until 1966. It should not be confused with a lesser-known, unrelated Victoria Motorcycle Company in Glasgow, Scotland that made motorcycles between 1902 and 1928.

Velocette
Velocette is a line of motorcycles made by Veloce Ltd, in Hall Green, Birmingham, England. One of several motorcycle manufacturers in Birmingham, Velocette was a small, family-owned firm, selling almost as many hand-built motorcycles during its lifetime, as the mass-produced machines of the giant BSA and Norton concerns. Renowned for the quality of its products, the company was "always in the picture" in international motorcycle racing. Veloce, while small, was a great technical innovator and many of its patented designs are commonplace on motorcycles today, including the positive-stop foot shift and swinging arm rear suspension with hydraulic dampers.The business suffered a gradual commercial decline during the late 1960s, eventually closing in February 1971.
Villiers Engineering
Villiers Engineering was a manufacturer of motorcycles and cycle parts, and an engineering company based in Villiers Street, Wolverhampton, England.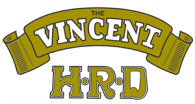 Vincent Motorcycles
Vincent Motorcycles was a British manufacturer of motorcycles from 1928 to 1955. The business was established by Philip Vincent who bought an existing manufacturing name HRD, initially renaming it as Vincent HRD, producing his own motorcycles as HRD did previously with engines purchased as complete assemblies from other companies. The 1948 Vincent Black Shadow was at the time the world's fastest production motorcycle. The name was changed to Vincent Engineers (Stevenage) Ltd. in 1952 after financial losses were experienced when releasing capital to produce a Vincent-engined prototype Indian (Vindian) for the US market during 1949. In 1955 the company discontinued motorcycle production after experiencing further heavy financial losses.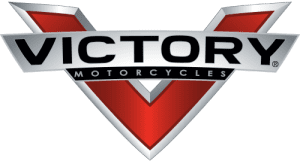 Victory Motorcycles was an American motorcycle manufacturer with its final assembly facility in Spirit Lake, Dickinson County, northwestern Iowa, United States. Born in 1997, their first motorcycles entered production the following year. Eventually ceasing operations in 2017, Victory Motorcycles leave behind a complicated legacy that, at the very least, demonstrates how even Harley-Davidson could be outgunned and out-revved in the cruiser segment.