"B" Motorcycle Brands
Names, logos, & a brief company history
We are attempting to create a massive database on all things motorcycle, and archiving the history of the brands that have helped shape this industry is something that we think is important.
We consider this list "complete for now", but it will never be finished– we are building and expanding our motorcycle brands research section over time. If you know of another motorcycle brand or custom bike builder that starts with A and isn't listed here, please get in touch so we can add you to this list!
Popular Brands

BMW, or BMW Motorrad, has an enduring legacy as being one of the world's foremost motorcycle manufacturers. From high-revving, high-performance superbikes to off-road dominating adventure motorcycles, BMW has long been a leader in two-wheel mastery.
All Brands

Brasil & Movimento
Brasil & Movimento S.A. or B&M is a Brazilian company that manufactures motorcycles and bicycles since 2000. It sells its products under the Sundown Motors trademark. The company is growing and in 2002 started producing cheaper, small-engined motorcycles. In less than three years in this market it has become the third highest selling brand in Brazil, with 10 models ranging from 90 cc to 250 cc engines.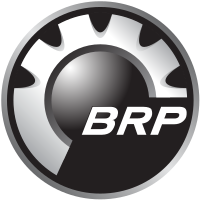 Bombardier Recreational Products
BRP Inc. (Bombardier Recreational Products) is a Canadian company making various vehicles. Once part of Bombardier Inc., it was founded in 1942 as L'Auto-Neige Bombardier Limitée (Bombardier Snowmobile Limited) by Joseph-Armand Bombardier at Valcourt in the Eastern Townships, Quebec. Abmax is a partner too. During the 1970s, Bombardier built the Can-Am brand of off-road competition motorcycles designed for motocross and enduro with Rotax engines displacing 125, 175, 248 and 366 500 and 800 cc. The bikes competed successfully in professional racing with Gary Jones winning the 1974 US 250cc AMA motocross national championship.

Baotian Motorcycle Company
Baotian Motorcycle Industrial Co. Ltd, or Jiangmen Sino-HongKong Baotian Motorcycle Industrial Co. Ltd., established in 1994, is a Chinese manufacturer of motorcycles and scooters. Baotian tuning is very popular in Finland. Baotian UK has been operating since 2005 and has consistently topped the 50cc scooter sales chart.

Blata
Blata, is a Czech company, based in Blansko, that produces high performance, mini moto bikes. These bikes are designed and built for use on a closed, paved circuit. Pavel Blata, the founder of the company, had his first experiences with motorbikes as a competitor of six-day motorbike endurance events. During this time he had the chance to ride many different machines. Blata learnt first hand how they worked, what was important for the rider and also what the rider actually wanted. He saw the positive as well as the negative aspects of each different machine. After some time he decided that he must do something with this knowledge.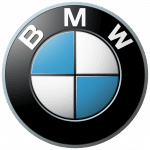 BMW
BMW's motorcycle history began in 1921 when the company commenced manufacturing engines for other companies. BMW's own motorcycles—sold under the BMW Motorrad brand—began in 1923 with the BMW R 32, which was powered by a flat-twin engine (also called a "boxer-twin" engine). Production of motorcycles with flat-twin engines continues to this day, however, BMW has also produced many models with other types of engines.
BMW Motorrad
BMW Motorrad is the motorcycle brand of the German company BMW, part of its Corporate and Brand Development division. It has produced motorcycles since 1923, and achieved record sales for the fifth year in succession in 2015. With the exception of the G310 series, all BMW Motorrad's motorcycle production takes place at its plant in Berlin, Germany. Some engines are manufactured in Austria, China, and Taiwan. Most of the current motorcycles in BMW Motorrad's range were designed by David Robb, who was the company's chief designer from 1993 to 2012 when he was replaced by Edgar Heinrich.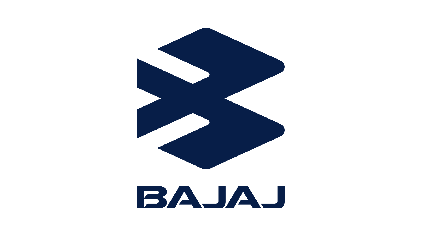 Bajaj Auto
Bajaj Auto Limited is an Indian global two-wheeler company and three-wheeler manufacturing company based in Pune, Maharashtra. It manufactures motorcycles, scooters and auto rickshaws. Bajaj Auto is a part of the Bajaj Group. It was founded by Jamnalal Bajaj in Rajasthan in the 1940s. Bajaj Auto is the world's third-largest manufacturer of motorcycles and the second-largest in India. It is the world's largest three-wheeler manufacturer.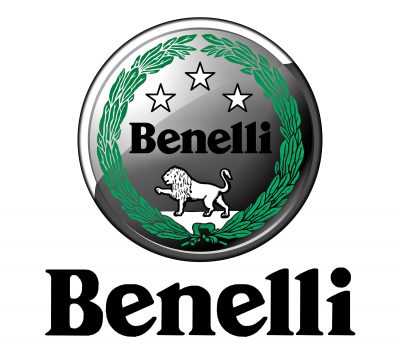 Benelli
Established in 1911, Benelli is a former Italian motorcycle manufacturer. Today, the company is fully owned by Qianjiang Group, and is one of 10 branches of Qianjiang. Benelli has been purely designed and manufactured in China since 2005. Benelli is more focused on mid sized motorcycles rather than the small motorcycles, mopeds, and scooters you commonly see in Asia. It is also aimed at a more European market, using the Italian brand name, and design is heavily influenced by bigger brands such as Ducati.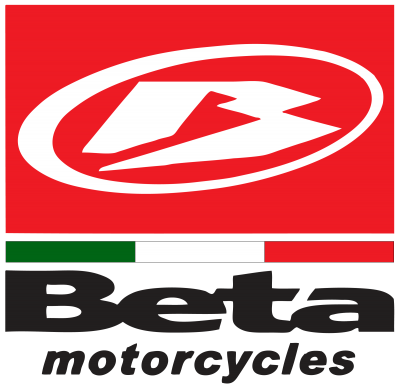 Beta Motor
Beta is an Italian motorcycle manufacturer, specialising in off-road motorcycles. Beta are best known for their popular trials bikes. In 2005, they launched a range of enduro motorcycles using KTM engines. In 2010 they launched the new RR series, with a new engine made in-house. Beta motorcycles have been used by world trials champions such as Jordi Tarrés, Dougie Lampkin, Albert Cabestany and Enduro riders Steve Holcombe and Brad Freeman. Production in 2018 was expected to be in excess of 20,000 motorcycles, ranging in size from 50 cc to 480 cc.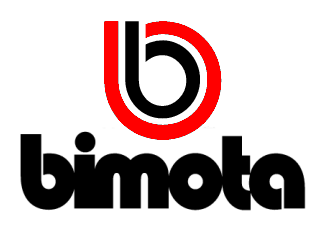 Bimota
Bimota is a small Italian manufacturer of custom and production motorcycles. It was founded in 1973 in Rimini, Italy by Valerio Bianchi, Giuseppe Morri, and Massimo Tamburini. Bimota concentrated initially on building high-quality motorcycle chassis around existing engines. From the beginning they customised the top models of Suzuki, Honda and Kawasaki. During the late 1970s, Bimota also helped develop and build motorcycles branded as Lamborghinis. In the 1980s they also customised Yamaha and Ducati motorcycles.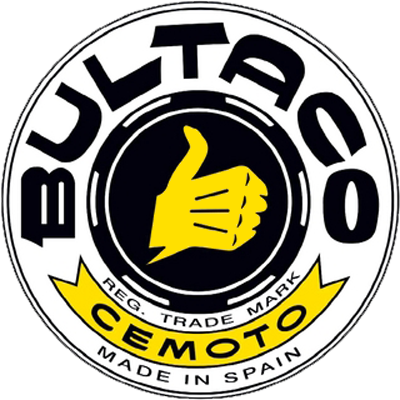 Bultaco
Bultaco was a Spanish manufacturer of two-stroke motorcycles from 1958 to 1983. In May 2014, a new Bultaco was announced, and the company will be selling electric-powered street motorcycles from 2015. The R&D department will be based in Madrid while the factory will be located in Barcelona.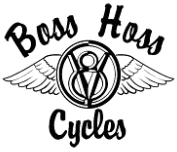 Boss Hoss Cycles
Boss Hoss Cycles is an American motorcycle manufacturer, founded by Monte Warne in 1990 and based in Dyersburg, Tennessee. The company manufactures special high-performance motorcycles and trikes equipped with V8 engines, produced by Chevrolet, ranging in size from 350 cubic inches (5.7 liters) to 502 cubic inches (8.2 liters), equipped with semi-automatic transmissions, making them by far the most powerful motorcycles in the world. By the mid-1990s, Boss Hoss was selling 300 vehicles per year. As of 2006, Boss Hoss has sold over 4,000 vehicles.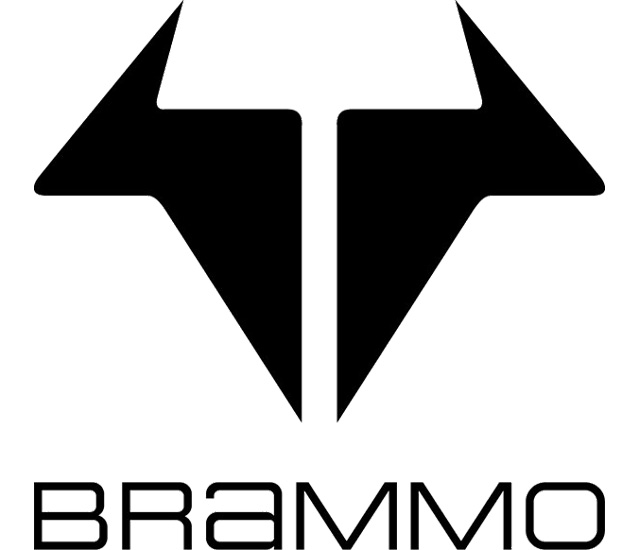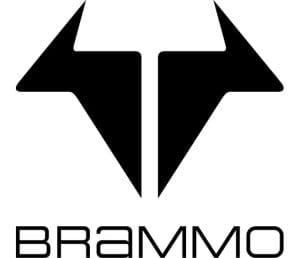 Brammo Inc.
Brammo, Inc. was an American producer of electric traction motors and traction batteries based in Talent, Oregon, United States. Brammo also developed and sold a range of electric motorcycles via the company's website and motorcycle dealers throughout the United States, Europe, and Asia. On January 15, 2015, Polaris Industries announced that it had purchased the entire electric motorcycle business from Brammo. Production of an electric motorcycle, the rebadged Victory Empulse, commenced at Polaris' factory in Spirit Lake, IA during the second half of 2015.
Bennett & Barkell Motorcycles
Bennett & Barkell Motorcycles was an Australian motorcycle manufacturer that operated from 1910 to early 1930s. As was the case with most early Australian motorcycle companies at that time, their machines were manufactured primarily from British parts. The B&B machines used JAP engines and Chater-Lea frames. They included 2.5 hp., 3.5 hp. 4 hp. (500cc), 6 hp. (770cc) and 8 hp. (1000cc) machines.
Brumana Pugliese
Brumana Pugliese S.A. was a Brazilian motorcycle and scooter manufacturer that ceased trading in 1982. The company was established when Lambretta do Brasil and Pasco Lambretta merged. The company initially planned to expand. Unfortunately, these expansion plans coincided with the introduction of Japanese motorcycles to the Brazilian market. Brumana Pugliese faced stiff competition and responded by introducing new and updated models. They also unsuccessfully tried to enter the United States market using a Serveta importer. However, all these attempts failed to increase sales and the company went bankrupt in 1982.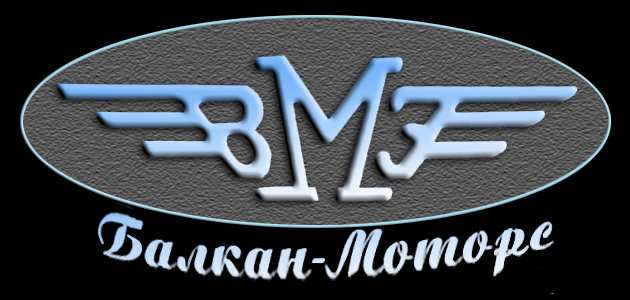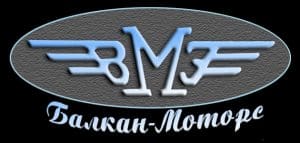 Balkan
Balkan was the first motorcycle manufacturer in Bulgaria. The company's first model, the Balkan M1, released in 1957, was built under the open license of DKW, and was identical to the DKW RT250. In 1960 the company started using a design similar to Jawa, and other contemporary motorcycles.

Böhmerland
Böhmerland, or Čechie as it was known domestically, was a Czechoslovak motorcycle manufacturer from 1924 until World War II. Almost all aspects of this distinctive motorcycle were designed by Albin Leibisch, including the extremely long, all-welded tube-frame chassis, the built-up leading-link front forks, and solid cast aluminum wheels, which were an industry first, not widely adopted until the 1970s.


Bianchi
Bianchi motorcycles were made from 1897 to 1967 by F.I.V. Edoardo Bianchi S.p.A, a company which today is a major Italian bicycle manufacturer, and who also produced automobiles from 1900 to 1939. Edoardo Bianchi started his bicycle manufacturing business in a small shop on Milan's Via Nirone in 1885. Bianchi was a prominent name in the motorcycle racing world from 1925 to 1930.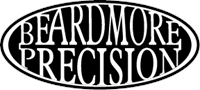 Beardmore Precision
Beardmore Precision Motorcycles was a British motorcycle manufacturer. The original Precision company was set up by Frank E.Baker in Birmingham, and quickly established a reputation for performance motorcycle engines, supplying Haden, and Sun Motorcycles. The company operated from 1914 to 1930.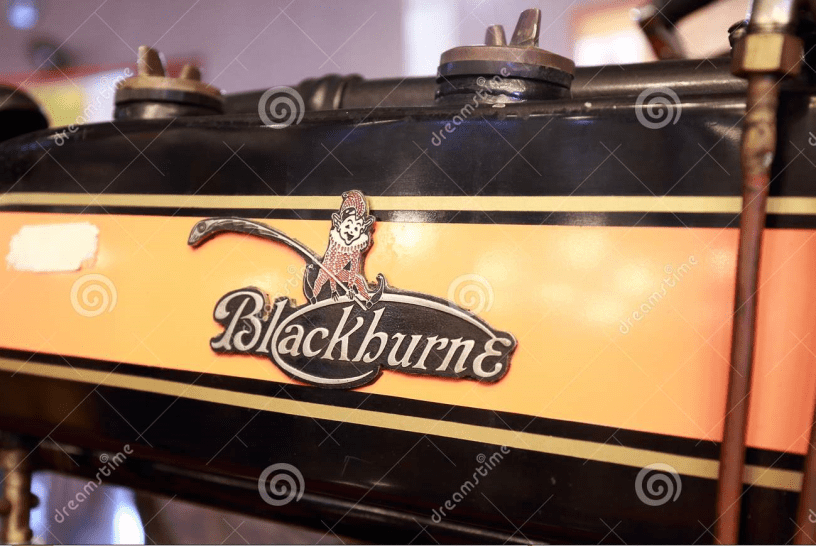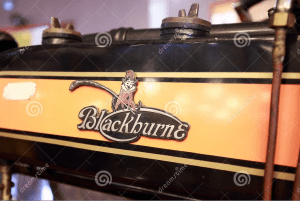 Blackburne
Blackburne was a trade name of Burney and Blackburne Limited a British manufacturer of motorcycles from 1913 to 1922 at Tongham near Farnham, Surrey. They were also a major supplier of engines to other motorcycle and light car makers and continued to make these until 1937. Burney and Blackburne also made small aircraft engines.
Brough Motorcycles
Brough Motorcycles were made by William E. Brough in Nottingham, England, from 1902 to 1926. The first Brough motorcycle was built in 1902, and had a single cylinder engine hung from the downtube. By 1908 there were a range of models with 2.5 hp and 3.5 hp single cylinder and 5 hp V-twin engines. By 1912 there was a 6 hp V-twin, and an 8 hp engine was also made intended for use in the Brough Monocar.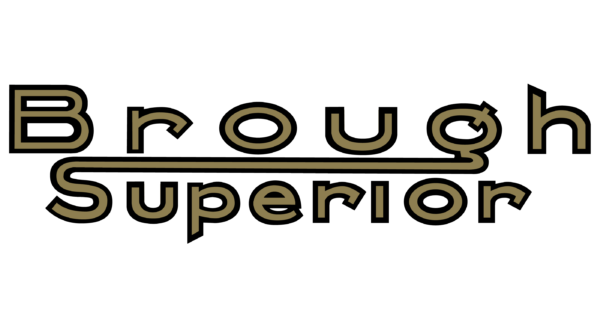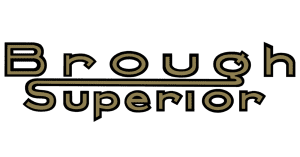 Brough Superior
Brough Superior motorcycles, sidecars, and motor cars were made by George Brough in his Brough Superior works on Haydn Road in Nottingham, England, from 1919 to 1940. The motorcycles were dubbed the "Rolls-Royce of Motorcycles" by H. D. Teague of The Motor Cycle newspaper. Approximately 3048 motorcycles (19 models) were made in the 21 years of production; around a third of that production still exists.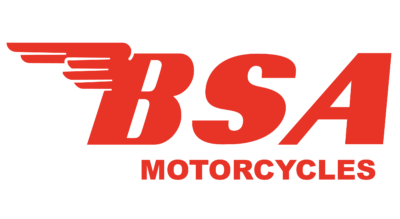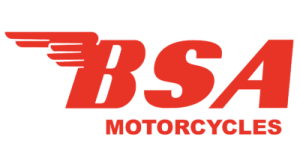 BSA Company
BSA Company Limited is a motorcycle manufacturer which purchased rights to the BSA name from Birmingham Small Arms Company's successor, Dennis Poore's Manganese Bronze Holdings, upon the liquidation of Norton Villiers Triumph in 1978. BSA Company produced military motorcycles (with Rotax engines) and motorcycles for developing countries (with Yamaha engines) under the BSA name. In the latter case, the old "Bushman" name was recalled to duty; it had previously been used on high ground clearance Bantams sold to the likes of Australian sheep farmers.In October 2016, India's Mahindra Group purchased BSA for £3.4 million in an effort to reintroduce motorcycles bearing the famous BSA name.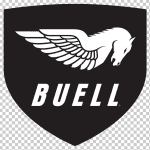 Buell Motorcycle Company
The Buell Motorcycle Company was an American motorcycle manufacturer based in East Troy, Wisconsin, and was founded in 1983 by ex-Harley-Davidson engineer Erik Buell. The company produces street and racing-only motorcycles throughout its existence. On November 17, 2006, Buell announced that it had produced and shipped its 100,000th motorcycle.
Read the history of Buell Motorcycle company.

Britten Motorcycle Company
Britten Motorcycle Company is a Christchurch, New Zealand motorcycle manufacturer created by John Britten in 1992. The Britten V1000 motorcycles were unusual for their heavy use of carbon fibre for the fairing, wheels and swingarm. Britten motorcycles had no chassis in the traditional sense. Instead, the engine behaved as a stressed member of the chassis and each end of the motorcycle was bolted to it.