PLEASE NOTE THE SURVEY IS NOW CLOSED – Results to folllow and prize winners will be announced shortly. Good luck everyone!
Calling all riders! Have your say in our first global motorbike survey and give yourself the chance to win $A200/£100/$150USD* cash or 1 of 10 free Why We Ride movie downloads.
What do you ride, where, when and how often? How can the roads be made safer to have more freedom and fun? The answers to these sorts of questions will help us to illuminate your needs and the industry to shape the future of motorcycling.
Even Charley Boorman will be completing our survey which takes about 10-15 minutes to fill out, and he encourages all riders to do the same. With more than 160,000 readers a month, we can make this a survey that really counts!
TAKE THE MOTORBIKE SURVEY NOW!
To further encourage you, we have $2000 to give away to a random survey participant, plus 10 free downloads of the movie Why We Ride. Winners will be announced on August 1.
There hasn't been a quality Hollywood-style motorcycle documentary since On Any Sunday in 1971 until Why We Ride was released in 2013.
The award-winning high-quality Why We Ride has a host of Hollywood production staff involved.
The beautifully shot feature-length motorcycle documentary features interviews with a host of motorcycle greats including 1969 AMA Grand National Champion Mert Lawwill who starred in the On Any Sunday motorcycle documentary.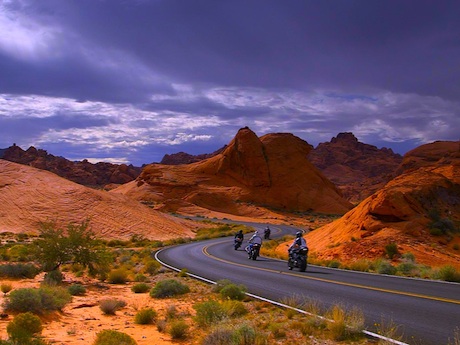 Other motorcycle greats are father and son custom bike builders Arlen and Cory Ness, Motorcycle Hall of Famer Don Emde, bike clothing designer Troy Lee, GP winner Kenny Roberts, Sr and Ted Simon, the man whose best-selling book, Jupiter's Travels, about his dual circumnavigation of the world inspired Charley Boorman and Ewan McGregor to film The Long Way Round.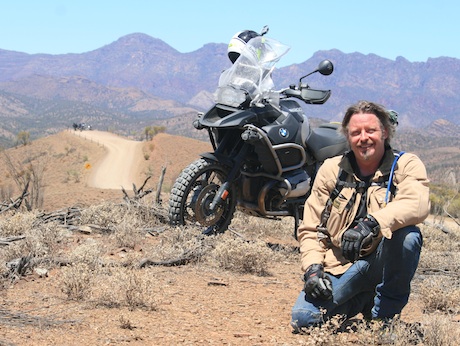 The project boss is Bryan H. Carroll who was responsible for films such as Public Enemies, Miami Vice and Collateral. Apart from a crew of Hollywood and American TV network specialists, the documentary
"Why We Ride is a story about the passion of motorcycle riders," says Carroll. "From a family riding together on the sand dunes, to hundreds of choppers carving through the canyons — the bond with two-wheels is the same – it brings people together in a unique and memorable way and we wanted to share that joy with an audience."
But the real features of the film are the cinematography and stunning scenery. Filming took a year and took the crew from the deserts of California to the salt flats of Bonneville, visiting Sturgis and Daytona rallies.
The doco has a special emphasis on the increasingly popular women, youth, and family groups of the sport and recreation. Why We Ride screened in New York at the Motorcycle Film Festival 2013, where it won Best Feature Documentary.
TAKE THE MOTORBIKE SURVEY NOW!
*Please note 1 cash prize available which will be paid to a maximum value of $200 AUD in local currency equivalent which, for example, as at time of writing is approximately £100 GBP or $150USD.