Whether you're a seasoned rider or a newbie just learning the ropes, check out this info-packed video that gives 20 great tips on motorcycle riding–including tips related to crash avoidance and preventing road rage.
Even if you consider yourself an old pro, you're sure to find a few new takeaways from this video by Motopilot.
Top 20 Riding Tips:
Feet up on the pegs, MotoGP style.
Clutch with 2 fingers only
Keep a finger on the brake, and however that foot on the brake.
Go 5mph faster than the flow of traffic, stay out of the blind spots.
Ride with your brights on in heavy traffic, during the day.
Move to a lanesplitting state, suckers 🙂
Don't ride the gaps when lane-splitting, stay between the cars.
Curtesy wave 🙂  (Bro wave, come on we are all having fun on the road!)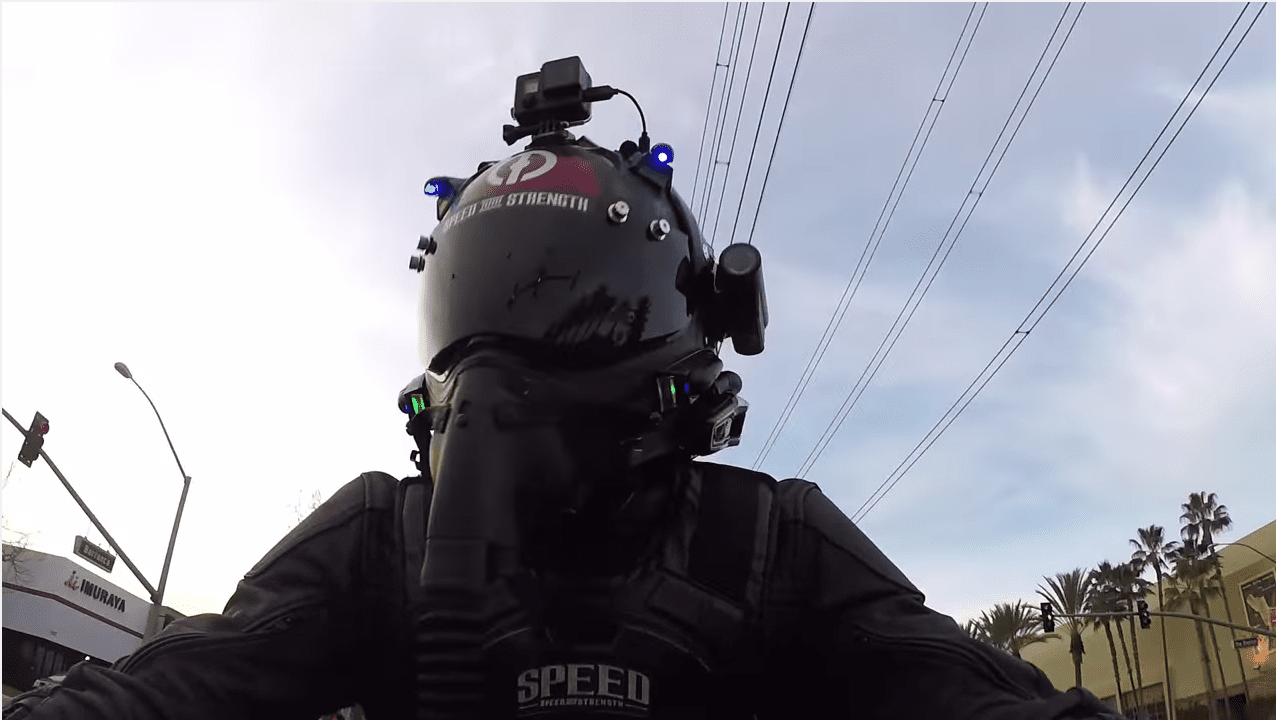 Clutch and double shift on the way up.
Watch out for debris,
Lane position, 1/3 left or right. Not in the center. (oil sits in the middle in the rain or wet roads)
Intersections: assume the left and right that people will run the light and not stop.
Wear earplugs, keep down that wind noise. (Blue ones)
Keep a tire repair kit with you at all times.
Watch out for animals.
Brake with both brakes. 70-80% front, and 20-30% back.
Watch out for gravel and paint on the corners. Wet and hot roads make road paint slippery.
Brake before the corner, not on the corner.
Have fun!
Love that helmet? Me too. Here is how to make a Motopilot helmet for yourself. (Version 1 at the top, version 2 at the bottom)