A zippy good morning from the team here at WBW as we barrel toward the weekend's inaugural MotoGP opening at the Portimao Circuit, March 24-26. Aprilia's primed to power through the twisties with the first satellite team to represent the brand since 2015 – and they have a lovely livery scheme to accompany the team's dreams. 
Take a look below: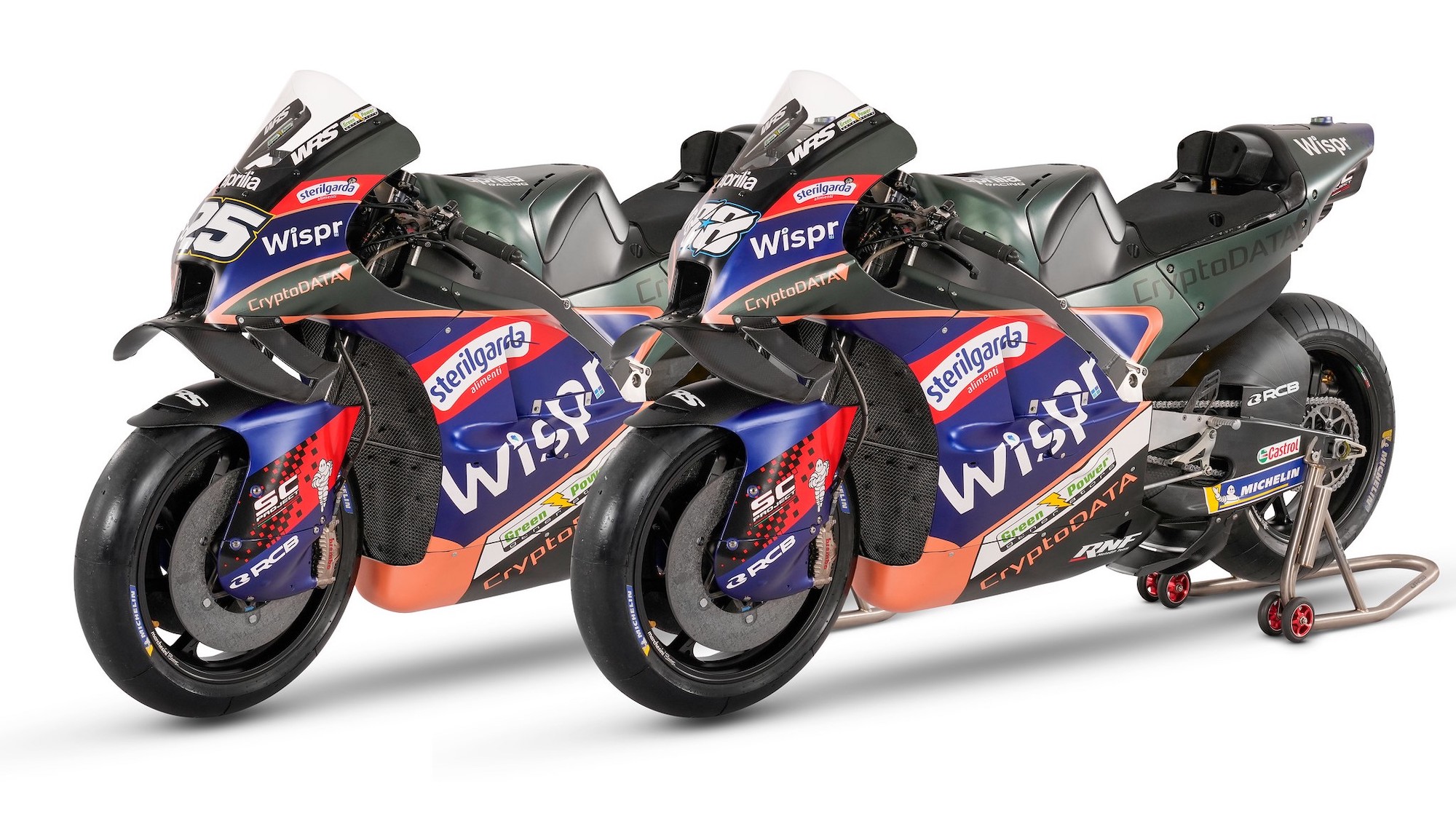 Unique – albeit eye-catching – tones of red and purple accompany a deep green saddle/tail situ, with black and rose gold completing the livery and placing her in her own category of color; thus garbed, the RNF team enters Portimao's Circuit on a two-year contract, with ex-KTM racers Miguel Oliveira and Raul Fernandez representing Aprilia's 2023 MotoGP efforts.
Curious what the riders think of the fresh paint?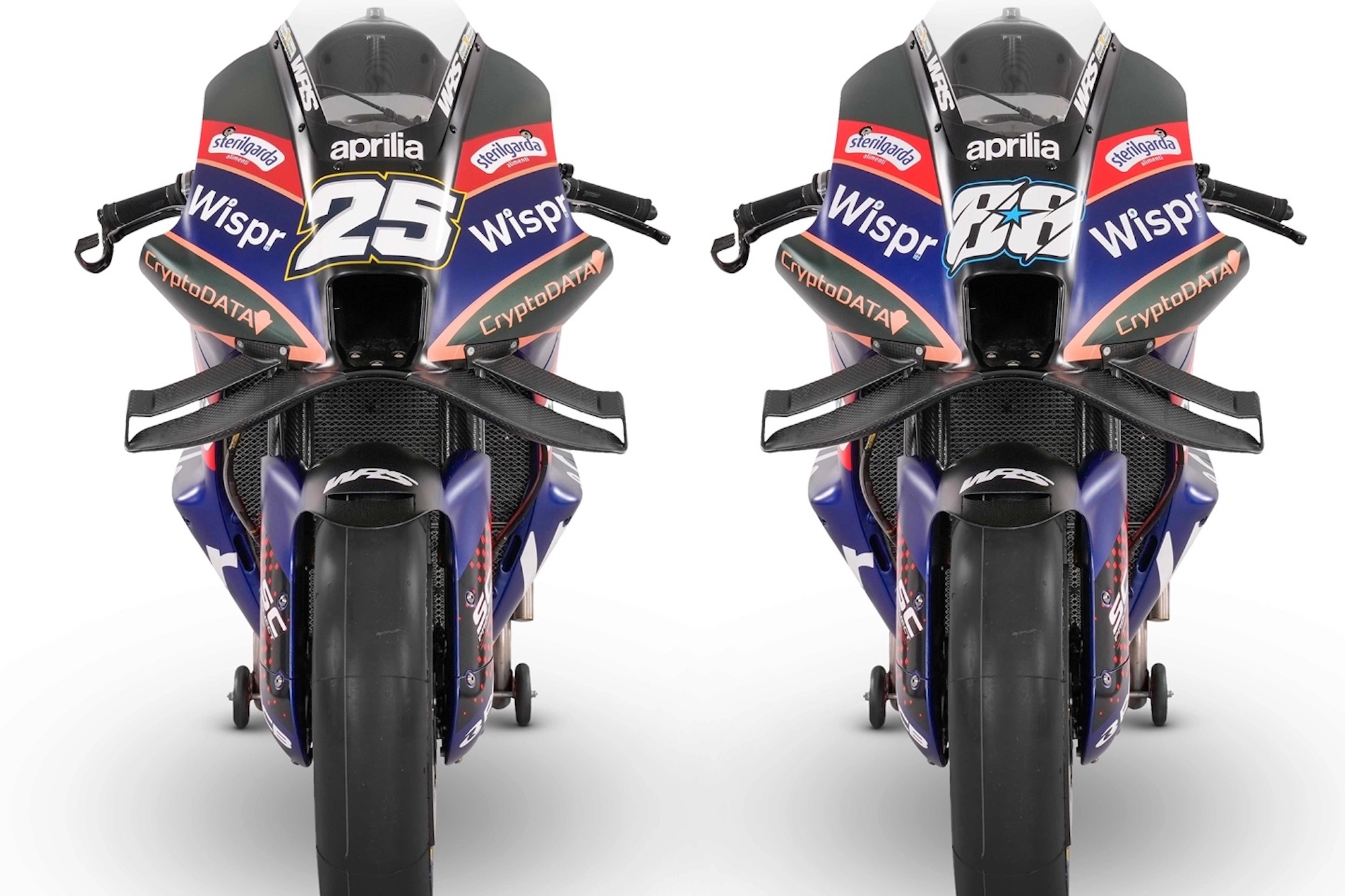 "I really like the new livery," Oliveira offers (via coverage from MCN). 
"The colors are different and unique, so it's nice to be out on the track like that. I can't wait for the first round at my home circuit, representing the CryptoDATA RNF MotoGP Team aboard my Aprilia RS-GP!"
"It's definitely different," adds Fernandez. 
"I like it, especially the blue part… I arrived at the CryptoDATA RNF MotoGP Team with a completely fresh mind. Everything is new, not just the colors, and I'm very happy to come here and try to enjoy myself again on the bike."
Our very best to the dynamic duo as they continue prepping for the weekend's track!
*Media sourced from
RNF Racing
*