Moto Guzzi's top-selling V7 will finally get a modified version of the 853cc engine from the new V85 TT adventure bike.
The fourth iteration of their best-selling model will still be called a V7, not V7 IV.
Unfortunately, Moto Guzzi Australia says we will have to wait until the middle of 2021 for the updated model to arrive. Meanwhile, we expect the prices of the current model may drop significantly.
There will be two versions, the alloy-wheeled V7 Stone and the spoke-wheeled V7 Special.
While power in the V85 TT is 59kW (80hp), the new V7 will only be 48kW (62hp).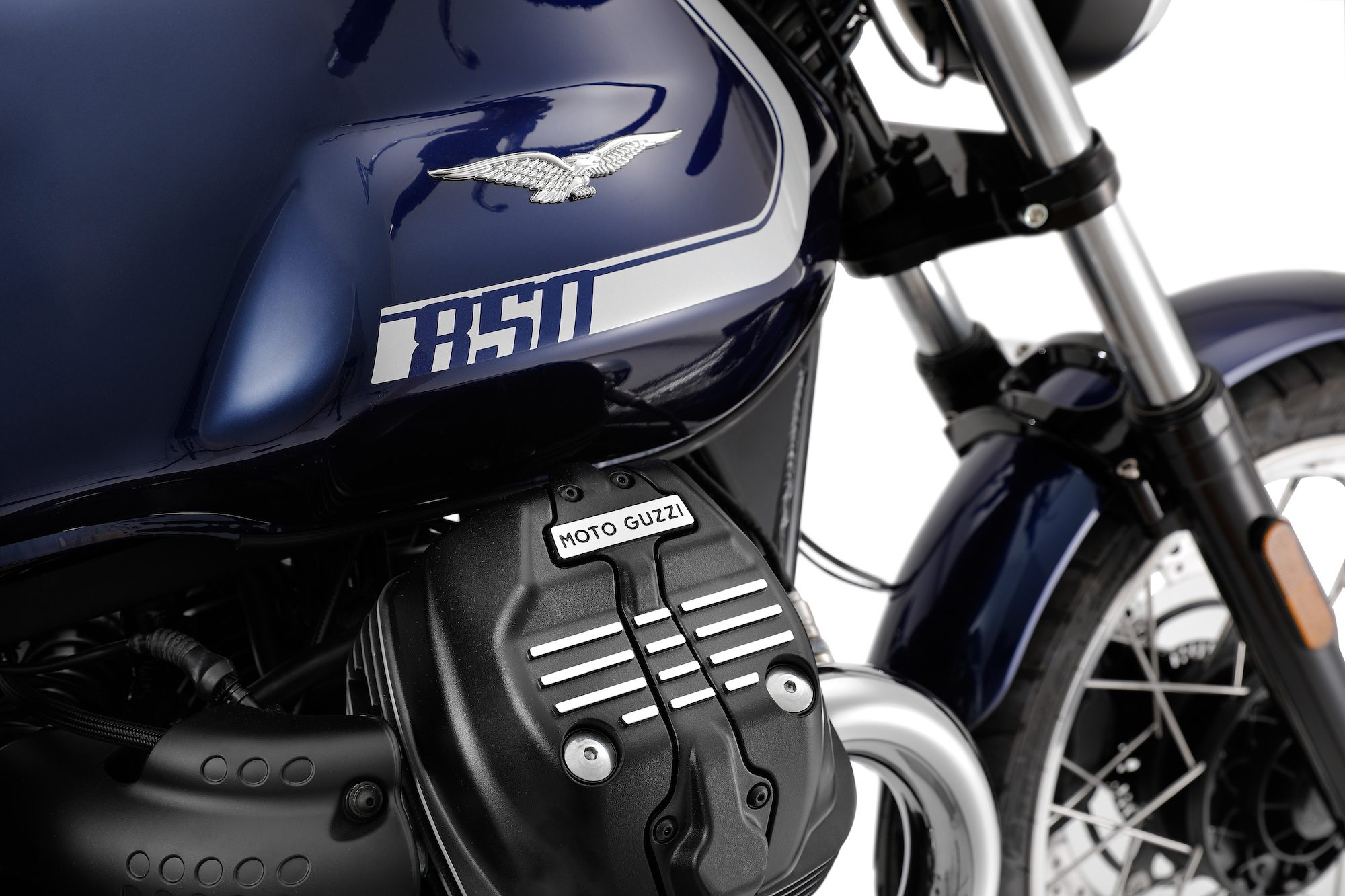 We're not sure why it has be detuned, but it is still up 25% from the current V7 III.
Torque will be 73Nm which is up from the current output of 60Nm, but not as high as the V85 TT with 79Nm.
There are no other tech details yet, but expect a full suite of electronics.
Hopefully the bigger engine doesn't come with more kerb weight as it is already a hefty 198kg. If it is lighter or the same weight, let's hope it isn't at the expense of the generous and practical 17-litre fuel tank.
Thankfully, it's not water-cooled and retains much of the original styling that has made the bike such a popular stalwart of the Mandello manufacturer on beautiful Lake Como in Italy's north.
The biggest changes are the sturdier looking rear end with a 20mm wider 150mm rear tyre visible under a shorter rear guard, chunkier cordon shaft drive and a more robust pair of Kayaba shock absorbers with longer travel.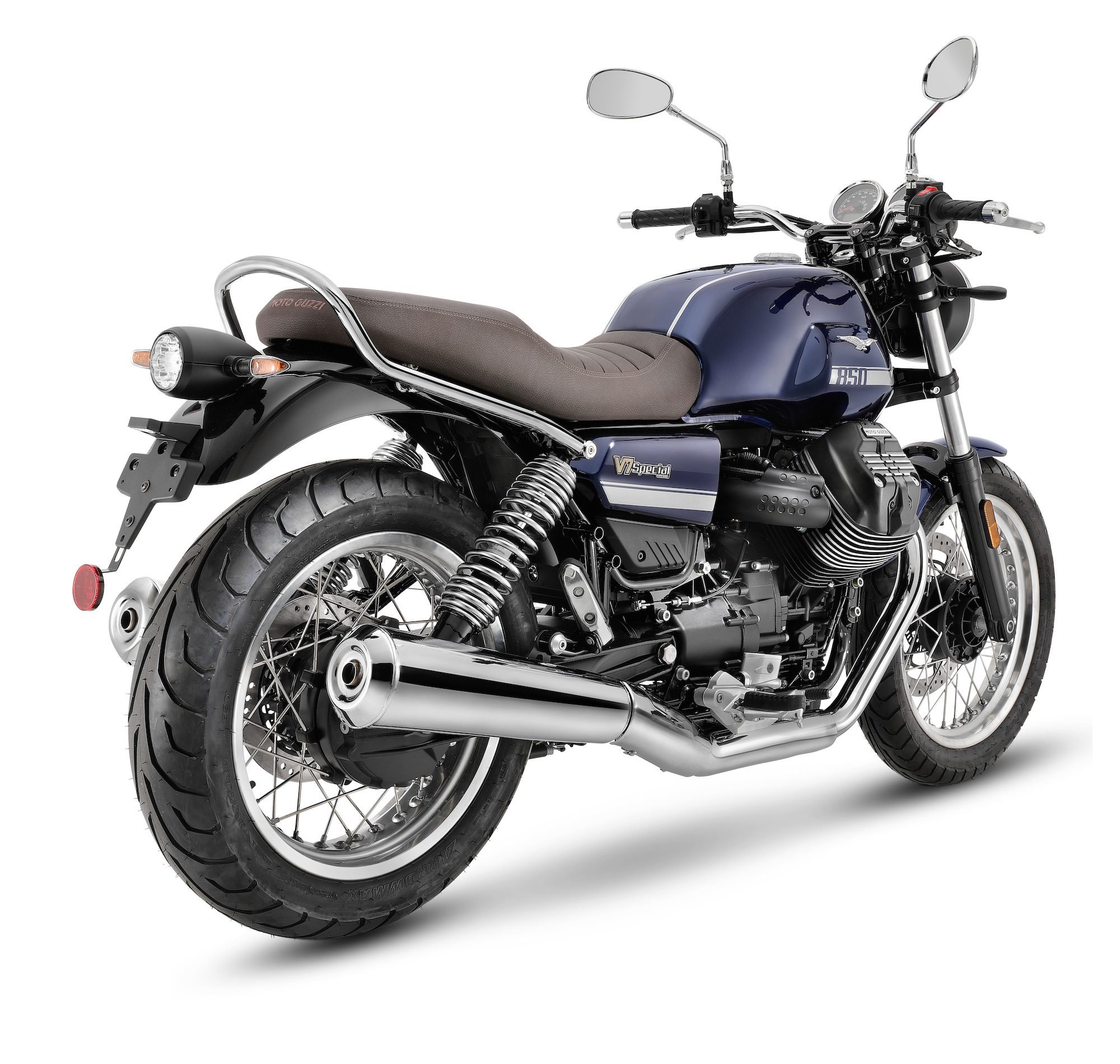 Moto Guzzi has also beefed up the front with steel elements in the headstock and the seat now as a higher rear section.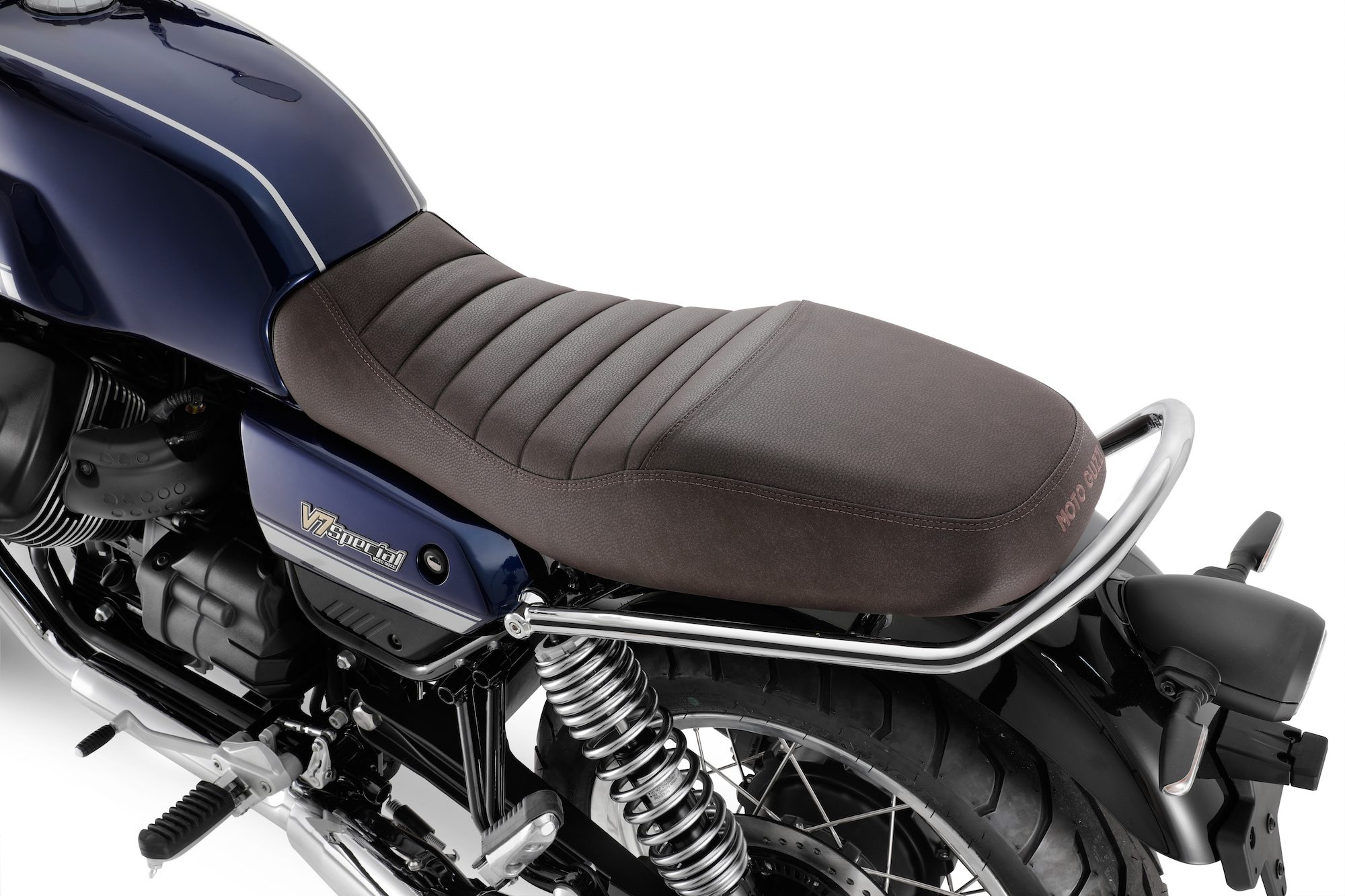 They now come with LED lighting that includes a daytime running light in the headlight in the shape of the Moto Guzzi Eagle.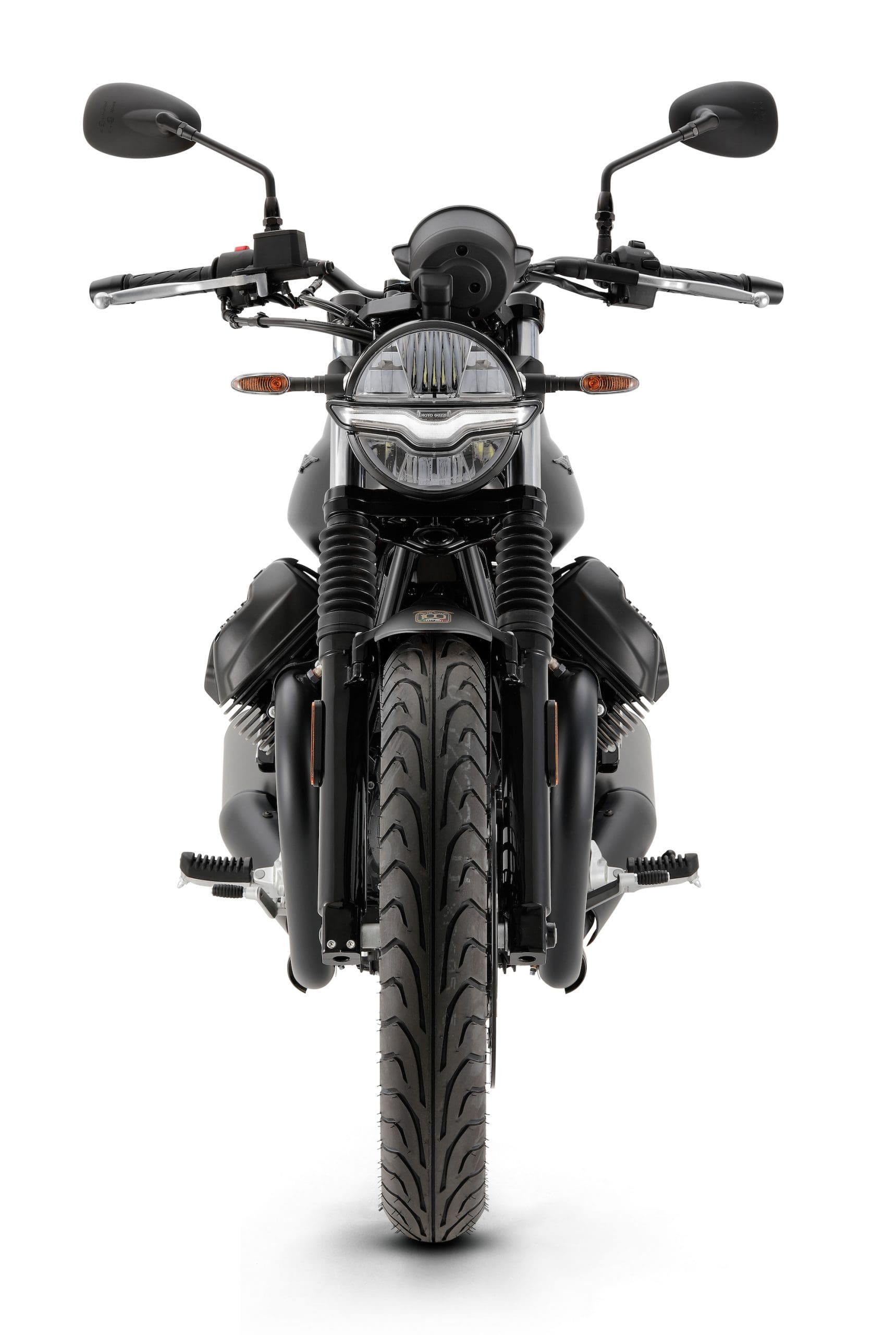 There are also new instrument clusters.
On the Stone it is a single dial that is slightly off-centre a bit like the popular Ducati Scrambler, although not quite as asymmetrical.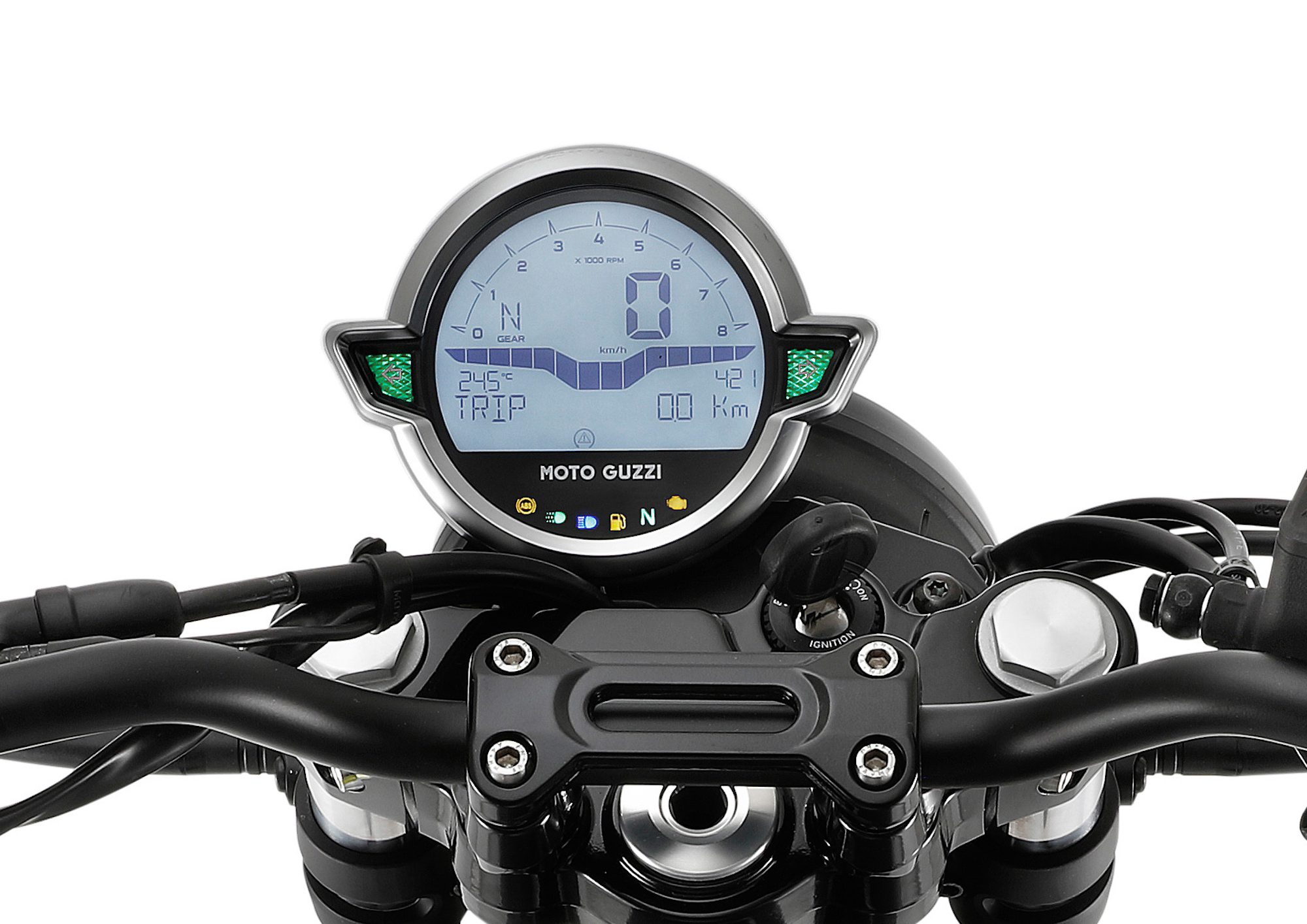 The V7 Special gets dual dial analogue instruments with a separate speedo and tacho.
V7 Stone will come in three satin-finish colour schemes: Nero Ruvido (Black), Azzurro Ghiaccio (Blue) and Arancione Rame (Orange).
 V7 Special will be available in Blu Formale and Grigio Casual.