The oldest Harley-Davidson dealership in Australia and the oldest in the world outside the USA, Morgan & Wacker, is marking 100 years today (May 5, 2017).
Morgan & Wacker in Newstead is hosting an invitation-only party tonight with guest of honour Bill Davidson, great-grandson of founder William A. Davidson.
Bill will return on Saturday (May 6) for a meet and greet at 10.30am and to present show and shine trophies at 3pm.
The public celebrations begin on Saturday with breakfast at 8.30am and bike-only parking in Ross St, Newstead.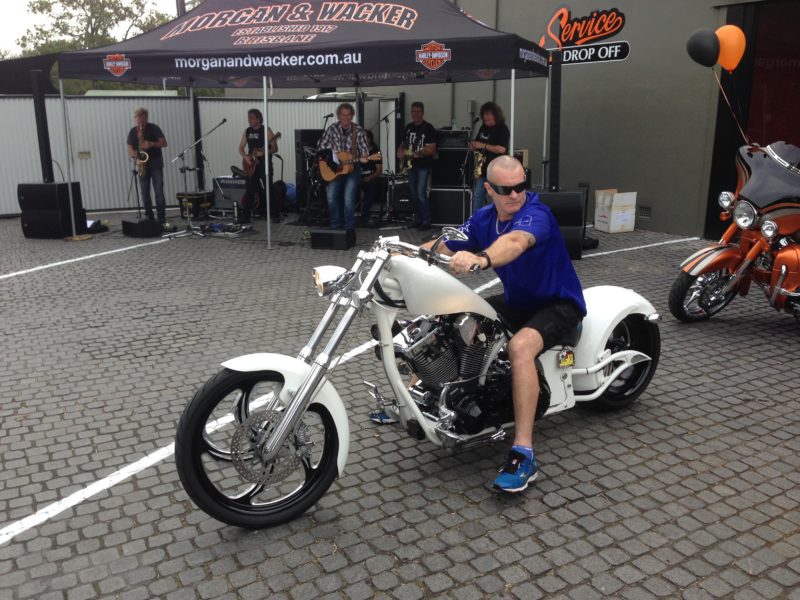 An official ceremony will be held at 10.30am, followed by live music, catering by the Ze Pickle food truck, and the show and shine.
Harley-Davidson Australia boss Nigel Keough says Morgan & Wacker has been a "part of the cultural landscape of Australia" since it opened in 1917.
Bill, who is also the Vice President of the Harley-Davidson Museum, will continue on a ride from Sydney to Melbourne over the following week to celebrate 100 years of Harley in Australia.
Meet Bill and party!
You can meet Bill Davidson and help your local dealership celebrate 100 years:
Monday, May 8, 6.30pm, Northern Beaches Harley-Davidson Dealer
Tuesday, May 9, 6.30pm, Canberra Harley-Davidson
Wednesday, May 10, 6.30pm, Phil's Garage, Albury
Thursday, May 11, 6.30pm, Traralgon Harley-Davidson
Friday May 12, 6.30pm, Harley Heaven, Melbourne
(See your local dealership for invitations and details)
"Not many people realise that Harley-Davidson opened its doors in Australia just 14 years after launching in the United States, so the 100 year anniversary this month is one to be celebrated," says Bill.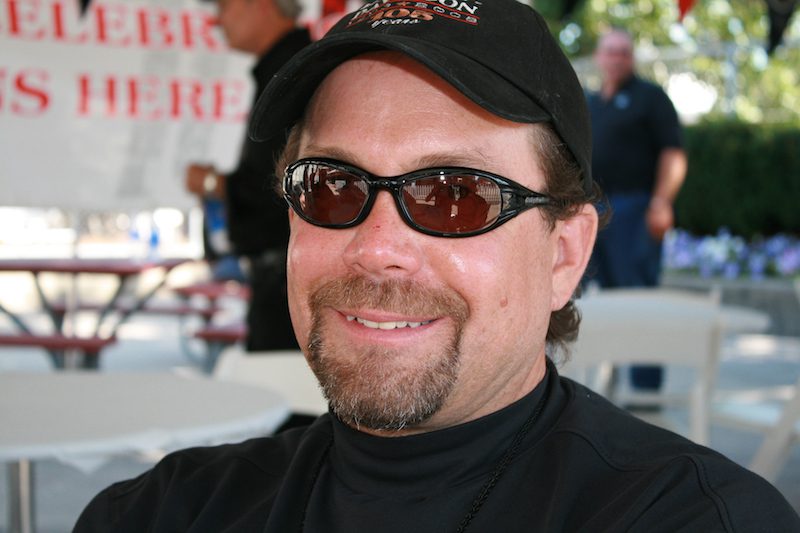 "I'm so excited to join the ride from Sydney to Melbourne and experience the epic riding conditions Australia is famous for. I'm also looking forward to meeting some of the people who've made Harley-Davidson feel so at home here the past 100 years. The spirit of the riding community is just as strong here as it is in the US," Mr Davidson said.
As part of the 100 Year Celebrations, Harley-Davidson has partnered with Cure Brain Cancer Foundation, to help those suffering from the debilitating disease Live Their Legend.
Two patients from the Foundation will ride with Bill and a VIP group from Sydney to Melbourne to help raise awareness and funds for brain cancer research.
At the end of the ride, Harley-Davidson Australia and Harley-Heaven in Melbourne will donate $100,000 to the Foundation to help fund further research of such a brutal disease.
Also, to celebrate the 100th anniversary, Harley-Davidson Australia is giving away a Street Glide signed by Bill's father, Willie G.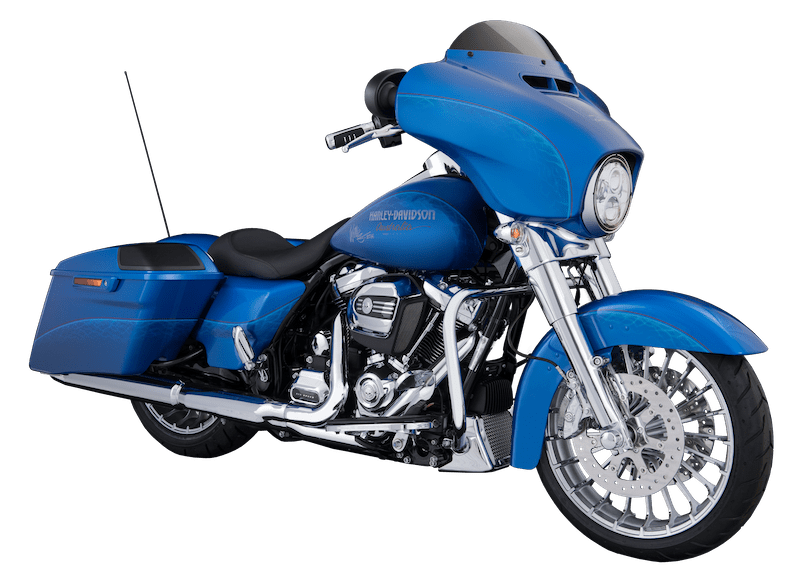 For a chance to win the Willie G. Street Glide, riders have to buy a commemorative 100 years pin for $25 (including shipping) to go into the draw. You can buy your pin here or at dealerships.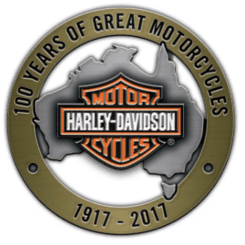 100th anniversary gear
Harley has also launched a special 100th Anniversary Apparel Collection of men's and women's long and short-sleeved t-shirts and hoodies. They are available for a limited time at dealerships. Check out the catalogue here.