While some motorcycle manufacturers issue global safety recalls, it's not uncommon for some to issue recalls at different stages in various markets to coincide with the arrival of components required for the fix.
Maybe they figure there is no point in alarming riders until it is ready to be fixed, although I'd like to know straight away so I can decide whether to continue riding or not.
In two recent recalls BMW and Ducati delayed their Australian safety recall notice.
Early in April Ducati North America recalled 5962 model year 2010-2014 Multistrada 1200 motorcycles over a throttle cable jamming issue.
Ducati Australia has now extended the safety recall to local owners.
The defect notice says the hose inside the sheath of the throttle opening Bowden cable may get stuck inside the throttle control, resulting in stiffening or locking of the throttle control assembly.
Under a heading saying "what should consumers do?" it doesn't say "pull the clutch in!" although that would be my first reaction.
Seriously though, owners should contact their Ducati dealer to arrange inspection and free repairs.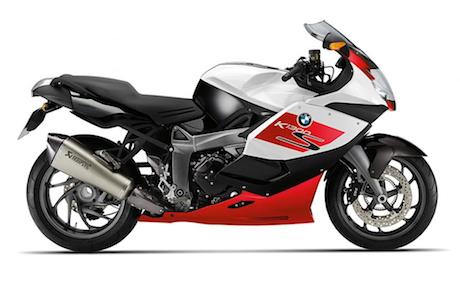 Recently, BMW issued a worldwide recall of 300,000 BMW R and K series models with overtightened brake disc bolts or wheel nuts causing rear wheel flange cracks.
It took a similar period for BMW Motorrad Australia to issue the recall here for a free fix.
To arrange repairs, owners should contact an authorised BMW Motorrad dealer, or call the BMW Group Australia Customer Interaction Centre on freecall: 1 800 813 299.
The recall applies to R and K series motorcycles produced between December 4, 2002, and April 5, 2011. BMW will replace the wheel flange of the rear suspension for free as a precaution.
See notes at the end of the story for the model numbers affected.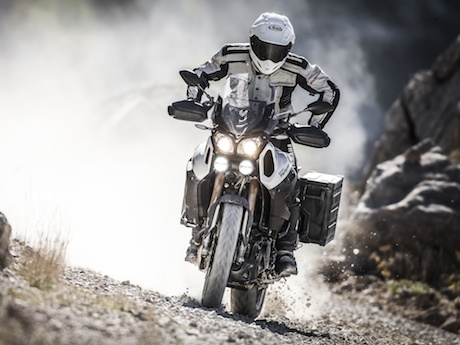 Meanwhile, Yamaha Motor Corporation in the US has issued a recall through the National Highway Traffic Safety Administration for a number of 2015 model-year motorcycles manufactured September 1, 2014, to November 17, 2014. According to the notice, "the affected motorcycles may have an incorrectly manufactured shift cam segment stopper, having a sharp edge on the inside of the bend instead of a smooth radius. As a result, the stopper can crack and possible fracture at this sharp edge."
This could cause a mis-shift and break the stopper, possibly leading to a crash. Yamaha will notify the 4900 owners or they can contact Yamaha customer service at 1-800-962-7926 for more information.
The affected models are:
2015 FJ-09 (FJ09/FC)
2015 FZ-09 (FZ09/FC)
2015 FZ6R (FZ6R/FC)
2015 Super Tenere (XTZ12F/FC)
2015 Super Tenere ES (XTZ12EF/EFC)
2015 R6 (YZF-R6)
At the same time, Yamaha Motor Australia issued a recall, but says the only models affected in our market are the MT09, MT09A and MT09TR. "Other models were not affected in the market but we are repairing in our warehouses prior to sale to dealers," they report.
Ohlins has also issued a worldwide recall on its Racing AB—TTX36 Shock Absorber.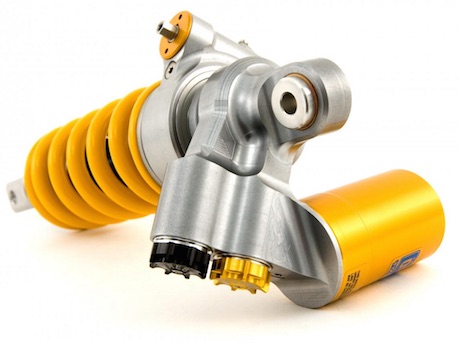 The recall notice says that due to an assembly defect in certain batches and part numbers there is a risk the piston shaft nut can become loose.
"If the piston-shaft nut becomes loose the result will be loss of damping and on some applications it can also result in the shock absorber coming apart. This may result in the driver losing control of the vehicle, posing an accident hazard," the notice says.
The item was sold by Steve Cramer Products and owners have been advised not to ride the bike until the shock absorber has been corrected by an Öhlins service centre.
BMW Australia recall
BMW Motorcycles K25, K26, K27, K28, K29, K40, K43, K44 series.

Models: R 1200 GS, R 1200 GS Adventure, HP2, R 1200 RT, R 1200 R, R 1200 ST, 

R 1200 S, HP2 Sport, K 1200 S, K 1200 R Sport, K 1200 R, K 1200 GT, K 1300 S, K 1300 R, K 1300 GT.

Model numbers: K25 (0307/0317), K25/02 (0382/0397), K25/11 (0303/0313), K25/12 (0380/0390), K25/31 (0450/0460), K25/32 (0450/0460), K25MM (0310/0320), K25HP (0369/0389), K26 (0368/0388), K26 (0367/0387), K26/11 (0430/0440), K2611 (0330), K27 (0378/0398), K27/11 (0400/0490), K28 (0328/0338), K29 (0366/0396), K29HP (0458/0468), K40 (0581/0591), K43HV (0585/0595), K43 (0584/0594), K44 (0587/0597), K40/11 (0508/0509), K43/11 (0518/0519), K44/31 (0538/0539).