Riders around the world will celebrate the 51st anniversary of the famous 1964 Brighton beach clashes between Mods and Rockers on the weekend of May 16-17 2015.
There are rides planned in most cities down to the nearest beach.
We'll be attending the Brisbane ride leaving from Harry's Diner, 104 Newmarket Road, at 8.30am on Sunday May 17 and going to the Brighton beach at Redcliffe.
Last year 130 attended the Brisbane ride and this year 126 have already said they are going, says organiser Matt Jones of Rocker Classic Motorcycles.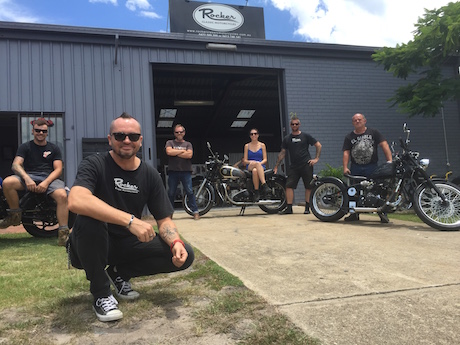 There are riders coming from far and wide to attend the Brisbane anniversary gathering, including a group from Hervey Bay who are leaving on Saturday after lunch at the Eumundi markets.
The rides celebrate the healing of the age-old rift been between motorcycle and scooter riders.
The conflict reached its famed zenith 51 years ago when rockers and mods clashed at the British seaside town of Brighton on the bank holiday weekend of May 18-19, 1964.
Motorcycle riders were known as rockers because of their love of '50s rock and roll. They rode mainly British motorcycles and wore leather jackets, jeans and had greasy hair. Mods loved the modern music of The Who and their ilk, and rode scooters which kept the chain grease and engine oil off their pristine fashionable suits and parkas.
Mods and rockers were youth subcultures of the early to mid-1960s and when they clashed, the newspaper coverage sparked a moral panic in British establishment. The clash was brilliantly depicted in the 1979 film, Quadrophenia based on The Who's rock opera.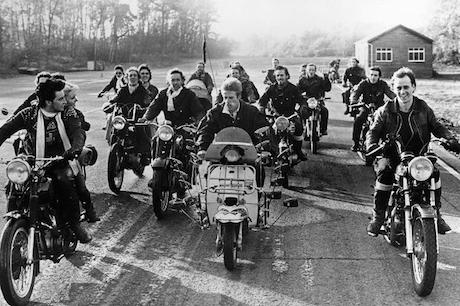 However, Matt says riders of all types of bike are welcome to attend, although he'd love to see riders on British Nortons as he has just taken on the Norton dealership.
But it would be nice if all those who attend dressed up as either Mods in tight, three-piece shiny suits or Rockers in leathers and Brylcream.
The event should be similar to the popular Distinguished Gentlemen's Ride on September 27, which attracts plenty of Mods and Rockers.