A two-wheel equivalent of the popular Top Gear could soon be hitting TV screens with five-time world champion Mick Doohan as host, supported by adventure rider Charley Boorman.
It's called Bike Torque and the producers are seeking $500,000 to film a pilot and $7m for the first season of 13 episodes.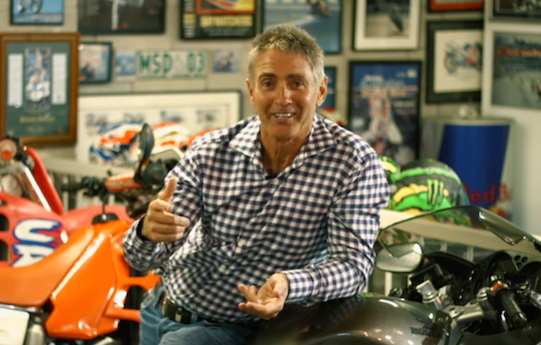 Producers plan to include a stellar line-up of guests including Tom Cruise, Eric Bana, Justin Timberlake, Angelina Jolie, Brad Pitt, Johnny Depp, George Clooney, Pink, David Beckham, Clint Eastwood, Ryan Gosling, Ewan McGregor, Ryan Reynolds, John Travolta, Hugh Laurie, Keanu Reeves, Jay Leno, Jason Statham, Wyclef Jean, Tim Allen, Orlando Bloom, Harrison Ford, Morgan Freeman, Hilary Swank and Jimmy Buffett … whew!
And then, of course, there will be the usual motorcycle and car racers such as Valentino Rossi, Casey Stoner, Craig Lowndes, Wayne Gardner, Kevin Schwanz and Sebastian Vettel.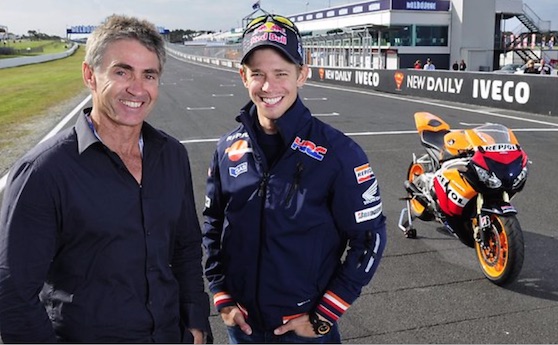 If that sounds adventurous, it is, but joint Bike Torque executive producer Mick Doohan moves in those sorts of VIP circles. In fact, Johnny Depp has expressed interest in doing a documentary on Mick.
Fellow executive producer and project funding manager Clare Katavich of Australian company STAGE Films is currently in London after 10 days in Cannes, promoting Bike Torque and her feature film, "The Adventures of Tom Thumb" potentially starring Kiera Knightley, Ewan McGregor and Stephen Fry.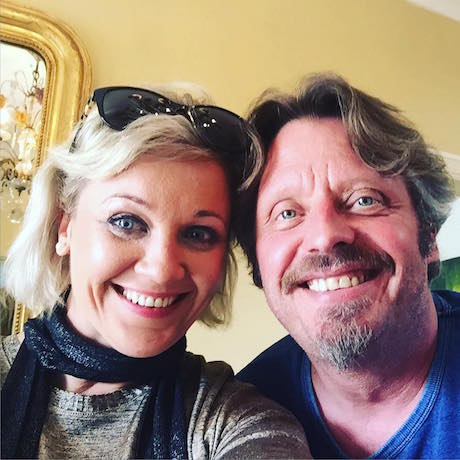 She refers to Bike Torque as "Top Gear for motorbikes".
"This is more than a sports show but an entertainment show for a wider audience," she says.
Former racer and now film whizz Mark Toia of Brisbane has been asked to direct the high-quality pilot.
"I've asked for specific tools to do it properly," he says.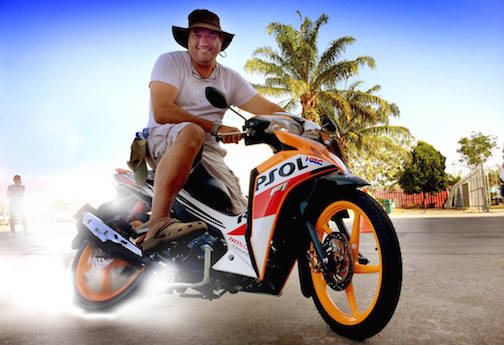 "To shoot bikes is a lot harder than shooting cars. I've shot many a motorbike commercial around the world and they are a pretty different animal to cars.
"You can be a few feet from a car and it's ok but to get a few feet from a motorcycle with the rider with his knee on the ground is quite daunting.
"This production will be dialled up a bit from Top Gear to fit a mainstream audience. It has to go in a lot of homes so it has to be better than the average Discovery Channel show."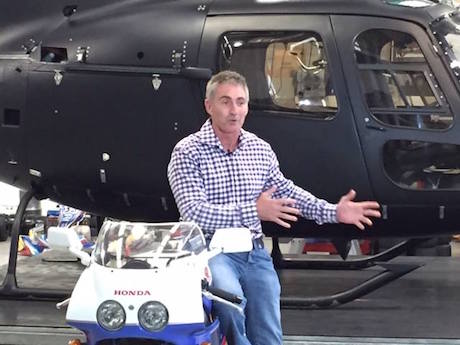 The funding memorandum estimates revenue from the first season of about $30m with the show reaching millions of viewers worldwide. 
A typical show format is expected to feature bike reviews, funny bike clips, motorcycle travel, celebrity chats, MotoGP reviews, stunts, a custom bike competition, safe riding tips, gear and equipment reviews, motocross tracks and trails, maintenance tips, classic bikes and a segment called "Celebrity Challenge – Run the Gauntlet" which may be a little like a Top Gear "Star in a Reasonably Priced Car".
They are also considering a live events format similar to the Top Gear Live shows that toured 32 cities in 19 countries, attracting more than 2.2m people.
Film locations for the first season includes such exotic places as Cannes, St Tropez, Croatia, Italy, Spain, USA and Japan, and events such as the Isle of Man TT and MotoGP races.
Since Mick lives on the Gold Coast, there will be some domestic locations including a Nerang to Binna Burra ride, plus rides to Mt Buller in Victoria, Cranbrook to Mt Campbell in Tasmania, Grafton to Glenn Innes in NSW, Perth to Bindoon and Lichfield Park to Rum Jungle in the Northern Territory. There will also be rides in New Zealand's north and south islands.