One of the best things about these stylish $219.95 Merlin Euston boot-cut riding jeans is the clever design of the internal pockets for the knee protectors.
Clever protectors
The included level 1 CE knee protectors themselves are enclosed in a separate fabric pouch and slide into the internal pocket where a long velcro strip allows you to position them over about 15cm of range.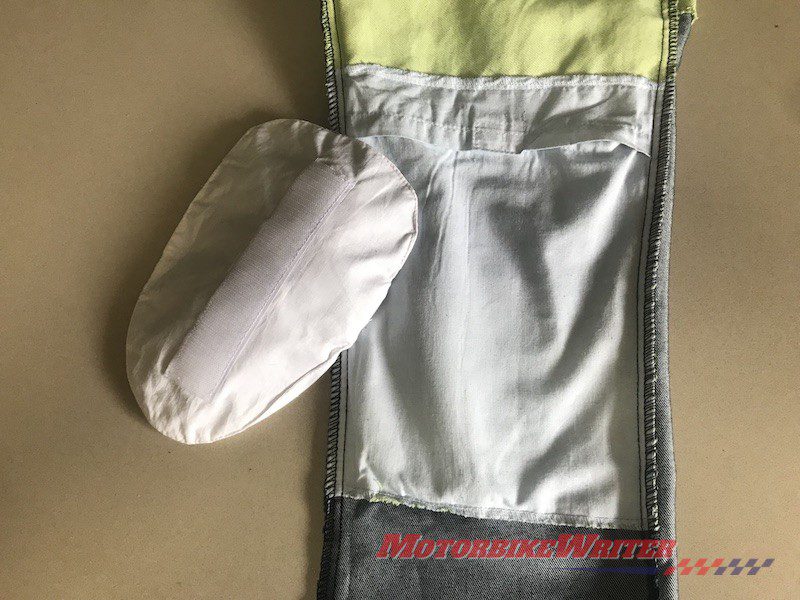 Most denim, leather and textile riding pants I've tested don't have any or very little adjustment in the position of the knee protector.
That is a problem because the different angle of knee bend on various bikes causes the protector to sit either too high or too low.
On a sports bike you bend your knee quite a bit and the protector can end up on top of your thigh, while on cruisers with forward controls, the protectors can droop loo low.
Merlin's simple but clever design allows you to adjust the protector to exactly the right position for effective impact protection depending on your body and the type of bike you are riding.
For the technically minded, the level 1 CE protectors allow less than 18kN of force to be transmitted through the protector to your knee.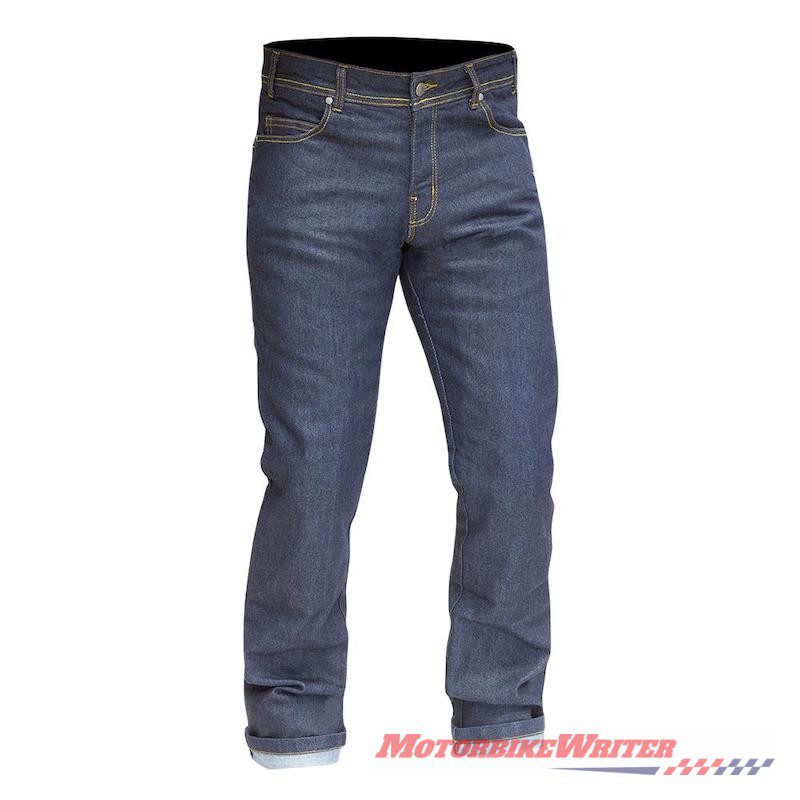 While these British-designed jeans include two internal hip pockets for extra protectors, they are not supplied.
Euston jeans are made from a blend of Cordura and Coolmax with a stitched-in lining of genuine DuPont Kevlar in the backside and from the waist down the front to below the knees.
Style and fit
These are low-rise bot-cut pants so they sit down under your gut and over your boots.
My wife reckons they look trendy and even says I'm allowed to wear them out with her.
While the kevlar lining in most riding jeans is coarse and requires a further mesh liner to prevent prickling, this kevlar weave is soft and causes no discomfort.
But like most of these jeans with multiple layers and linings they get hot above 30C, especially in slow-moving traffic.
They also feature a heavy duty zip fly, double stitching throughout and two front pockets with a smaller coin pocket in the right side which I use for my motorcycle key.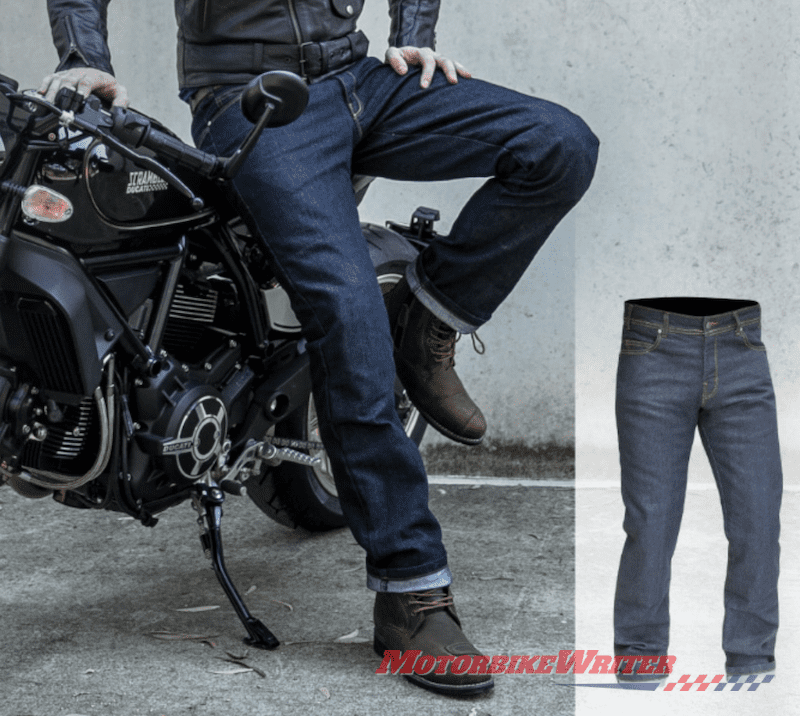 There are also two rear pockets that are located way too low so they are almost on the backs of your legs.
They also come with a heavy duty zip accessory that you can sew on to the back of the jeans and into your favourite jacket so they zip together.
That protects you from gravel rash up the back from pants and jacket separating in a slide.
About Merlin
Australian importer Link International says the Staffordshire company is 100% owned by the family and employees.
Merlin Brand manager Ron Grant says the makers are diligent about addressing the latest European safety standards and guarantee high-quality workmanship with "almost zero" warranty claims.
He says Merlin produce the type of quality gear that is comfortable for all-day wear and doesn't look out of place when you get off your bike.