The Independent Riders Group in Victoria is concerned that Melbourne's much-vaunted motorcycle footpath parking is under threat.
They claim the threat comes from a growing number of pedestrians, a strong cycling lobby claiming footpath space, comments by a former RACV boss, an MCG parking ban and alternative road-centre parking.
However, the rival Victorian Motorcycle Council describes the claims as "scaremongering" and says there is only an issue about parking around Luna Park in the City of Port Phillip which they are involved in resolving.
Melbourne has been a shining light for the rest of the country with its free motorcycle footpath parking which is enshrined in their Future Melbourne Committee Road Safety Plan. It is vital as an example for other cities that the system remains in place.
A Melbourne City Council spokeswoman says they have delivered on all the outcomes outlined in the plan.
"State law is that motorcycles can be parked on the footpath anywhere In Victoria, unless it is explicitly stated otherwise, for example, via a parking sign," the spokeswoman says.
"Footpath parking for motorcycles is not being phased out in the City of Melbourne.
"Our Road Safety Plan 2013–17 states that Council may restrict footpath parking in some areas for safety reasons. However, dedicated on-street parking would then be provided to allow parking for the same number of motorcycles.
"The City of Melbourne has received very few complaints about motorcycles parked on footpaths in recent years."
Cyclists and pedestrians
Cyclists and pedestrians are competitors for footpath parking spaces and their growing number in all cities is a definite concern for all riders.
They have very well-organised and politically strong lobby groups that are appealing to many politicians.
Therefore, it is important that motorcyclist representative groups continue to keep pressure on councils to acknowledge the advantages of motorcycles in the CBD.
Thankfully, the major cities are recognising this fact. In Brisbane, a special working group of motorcyclists is being assembled to help council find more parking solutions.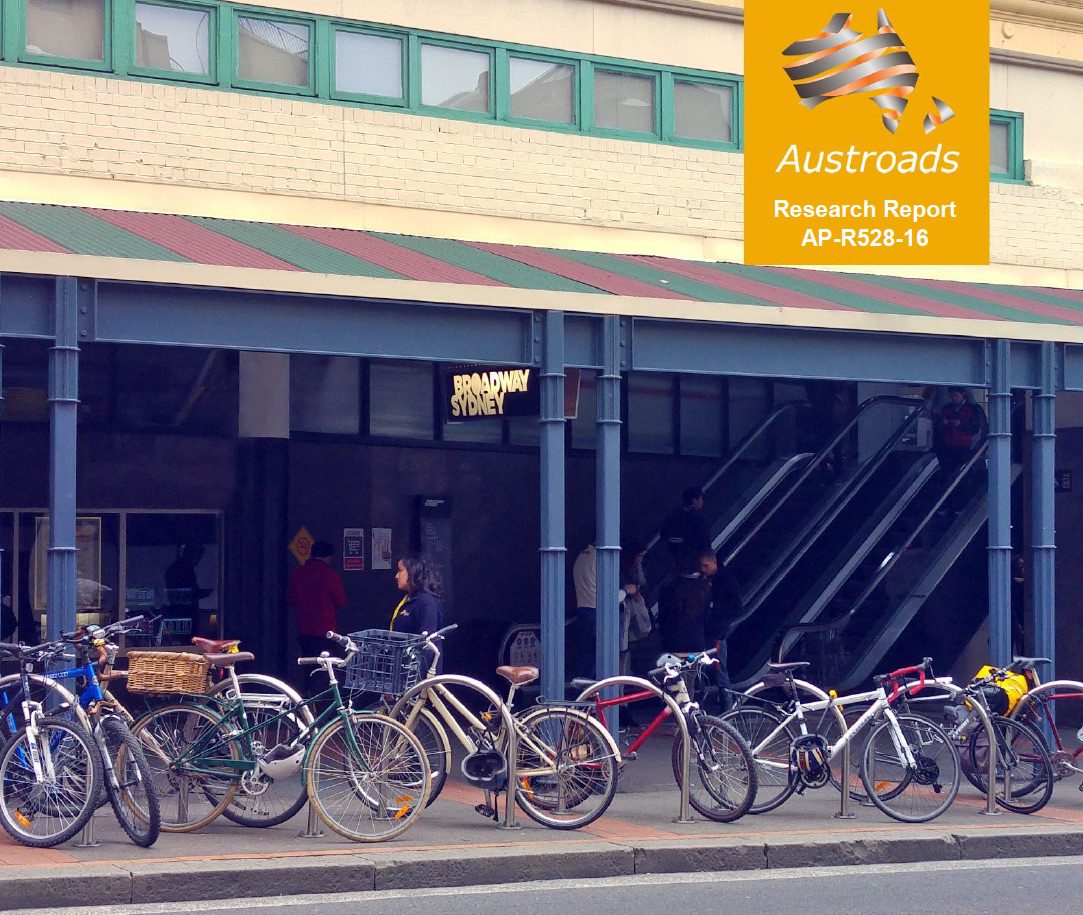 RACV parking threat
As for the claim that the RACV is against motorcyclists, it is based on old quotes from a former boss.
A spokeswoman says the quotes were "taken out of context" and were personal beliefs and not those of the RACV.
"The RACV encourages motorcycle and scooter riders to park their bikes in accordance with the guidelines developed by the former Victorian Motorcycle Advisory Council," she says.
A copy of the guidelines for motorcycle parking is available on the RACV website.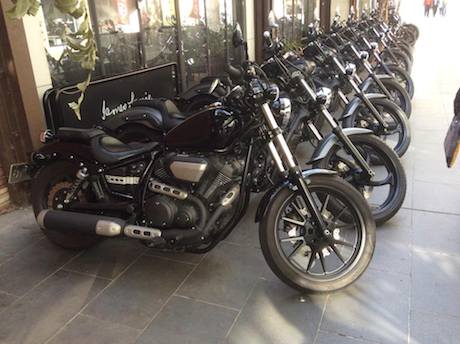 MCG parking ban
As for the MCG motorcycle ban, it is extended to all motorised vehicles, not just motorcycles, says spokesman Ben Corfee.
"After carefully assessing the security risk of having unattended motor-vehicles in close proximity to patrons and infrastructure, the MCC has instituted a 30 metre "exclusion zone" from the concourse," he says.
"This 'exclusion zone' applies to both general public cars / vehicles and motorbikes and compliments the water filled barriers that are currently in place to help mitigate the risk of Hostile Vehicles and unauthorised vehicle approaches."
The security concerns are certainly valid given last year's tragic Bourke St incident and the recent London terror attack.
Besides, the MCG has identified an alternative area in Jolimont St specifically for motorcycle parking on event days.
Centre parking
Rider advocate Rodney Brown says he is concerned that various pressures will force motorcycle from footpaths where parking is free to paid centre-road parking which he says is a higher risk to riders.
A move from free to paid parking would certainly be a disincentive to riders, however our society seems to be moving more toward more user-pays systems.
We would hope that if they do, concrete island buffers would be introduced to help protect riders mounting and dismounting their bikes.
Update
In response to a website that highlights badly parked motorcycles and calls for a ban on footpath parking, we suggested flyers be placed on offending vehicles to make them aware of the quite comprehensive guidelines on footpath parking.
The IRG has now taken this suggestion on board.
Even if this poses no threat to footpath parking, illegal parking by a minority of riders sets a bad example in the community for all motorcyclists.
What do you think about free motorcycle footpath parking? Leave your comments below.