Energica has just branched off from their award-winning supersport genre and given us their very new, very sexy, very electric adventure tourer.
Oy vey, indeed.
Christened the 'Experia,' the new adventure motorcycle was purportedly revealed at last weekend's Mugello MotoGP, along with the news from MCN that this model represents the start of "the first of a range of models in a new Energica Green Tourer program."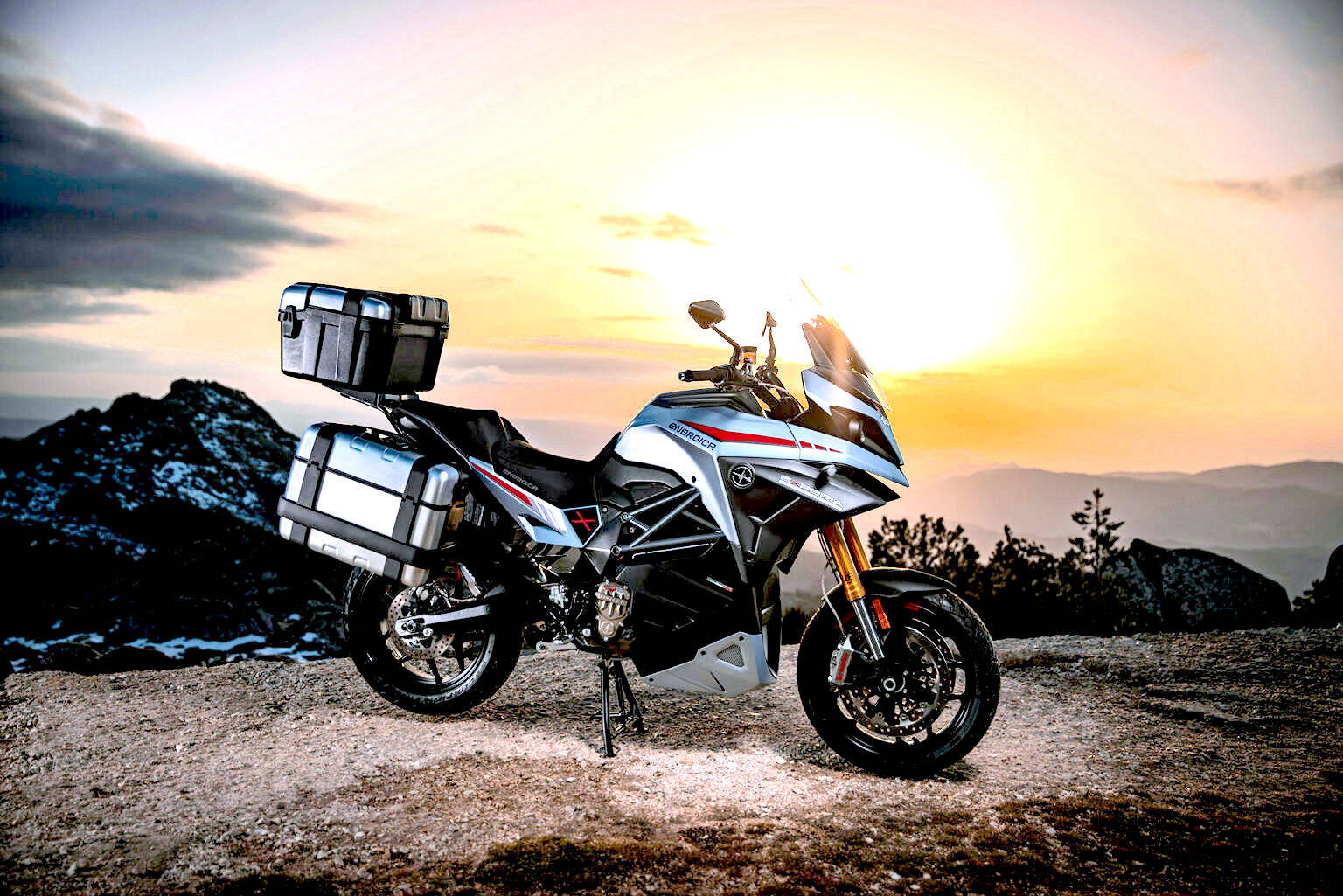 The biggest perk of this particular unit, though, has got to be the bonkers battery; with Energica's website boasting 22.5 kWh maximum (19.6 kWh nominal) energy for the Experia and NewAtlas noting the stunning range of up to 420km, it looks like Energica has finally given everybody exactly what they've been wanting: "[A] new battery [with a] lower overall weight and different mass distribution."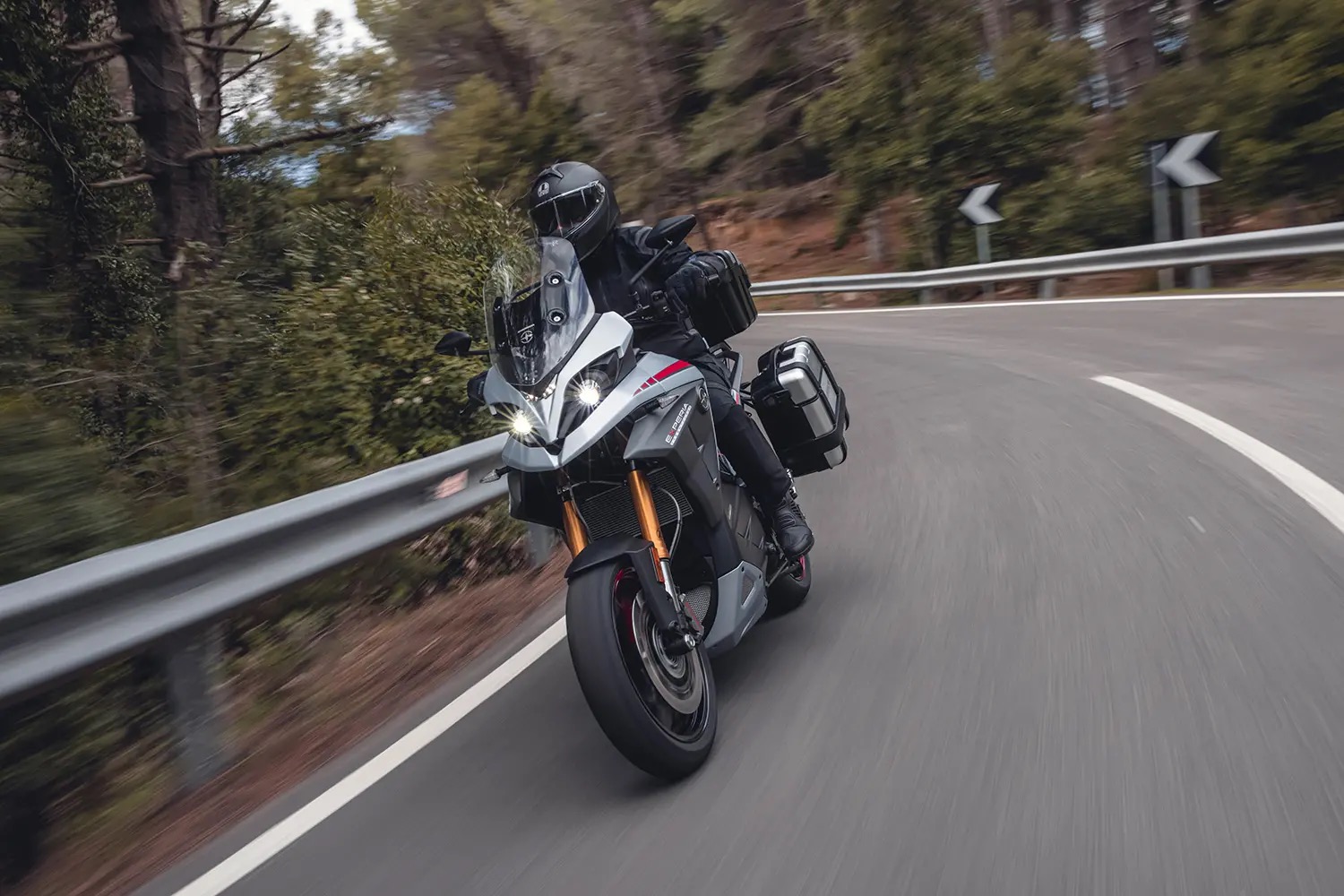 The Experia is available to order as of tomorrow, June first, and will feature luggage on 17in rims, rendering a carrying capacity of 112 liters (with the luggage attached), and sporting "six-stage traction control, four riding modes, lean-sensitive Bosch ABS and more."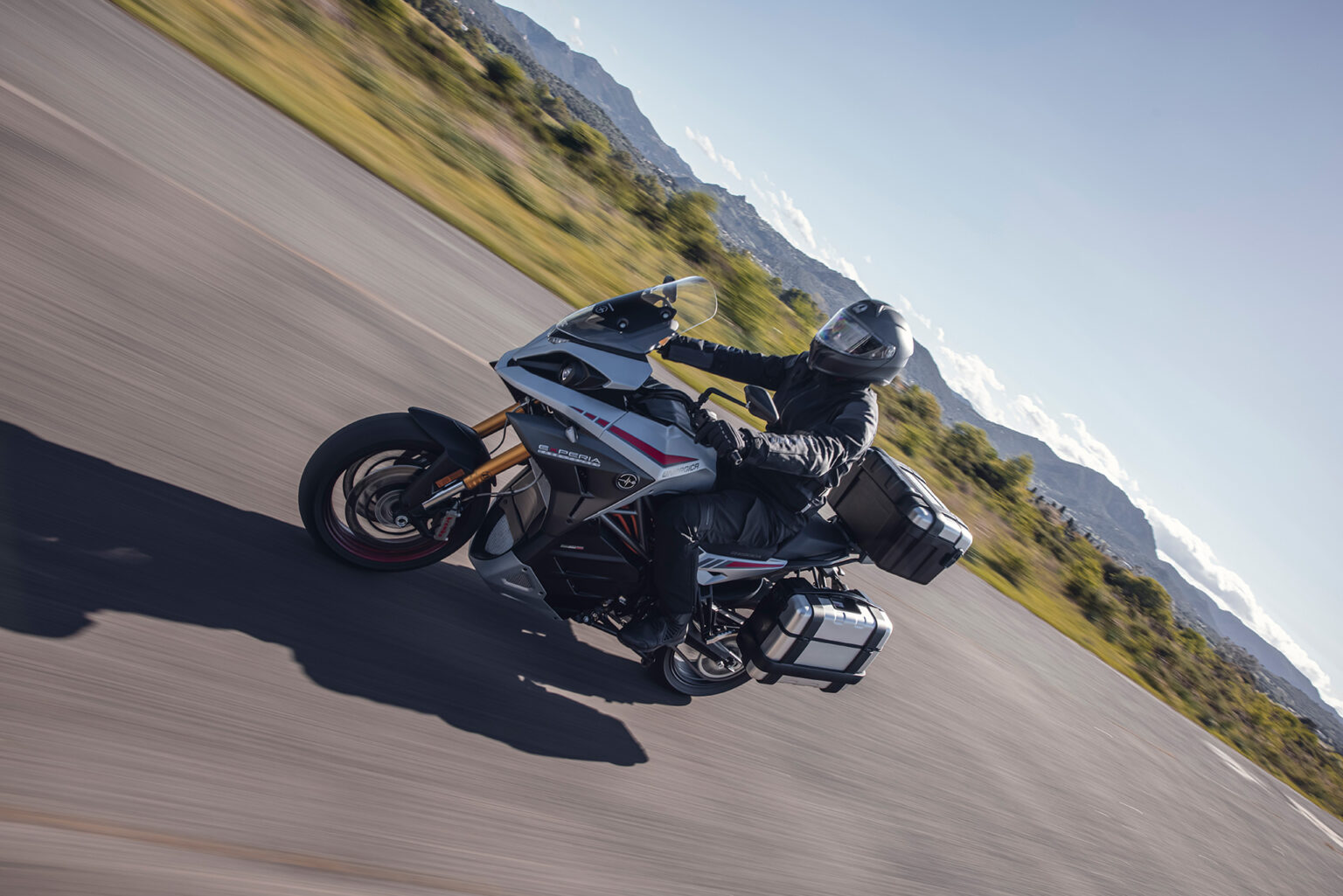 Here are the Experia's full specs in all their glory, according to Energica's website: 
Energica Experia Adventure Tourer Specs
Power (kW/hp)
Continuous: 60kW/80hp @ 7000rpm
Peak: 75kW/102hp @ 7500rpm
Torque
115 Nm / 85 ft lb. – 900 Nm / 664 ft lb. at wheel
Top Speed
Limited at 180 km/h (112 mph)
Acceleration
0-100 km/h (0-60 mph): 3.5 sec
Range
City: 420 km (261 miles) 
Combined: 256 km (160 miles) 
Extra-Urban: 208 km (130 miles)
WMTC: 222 km (138 miles)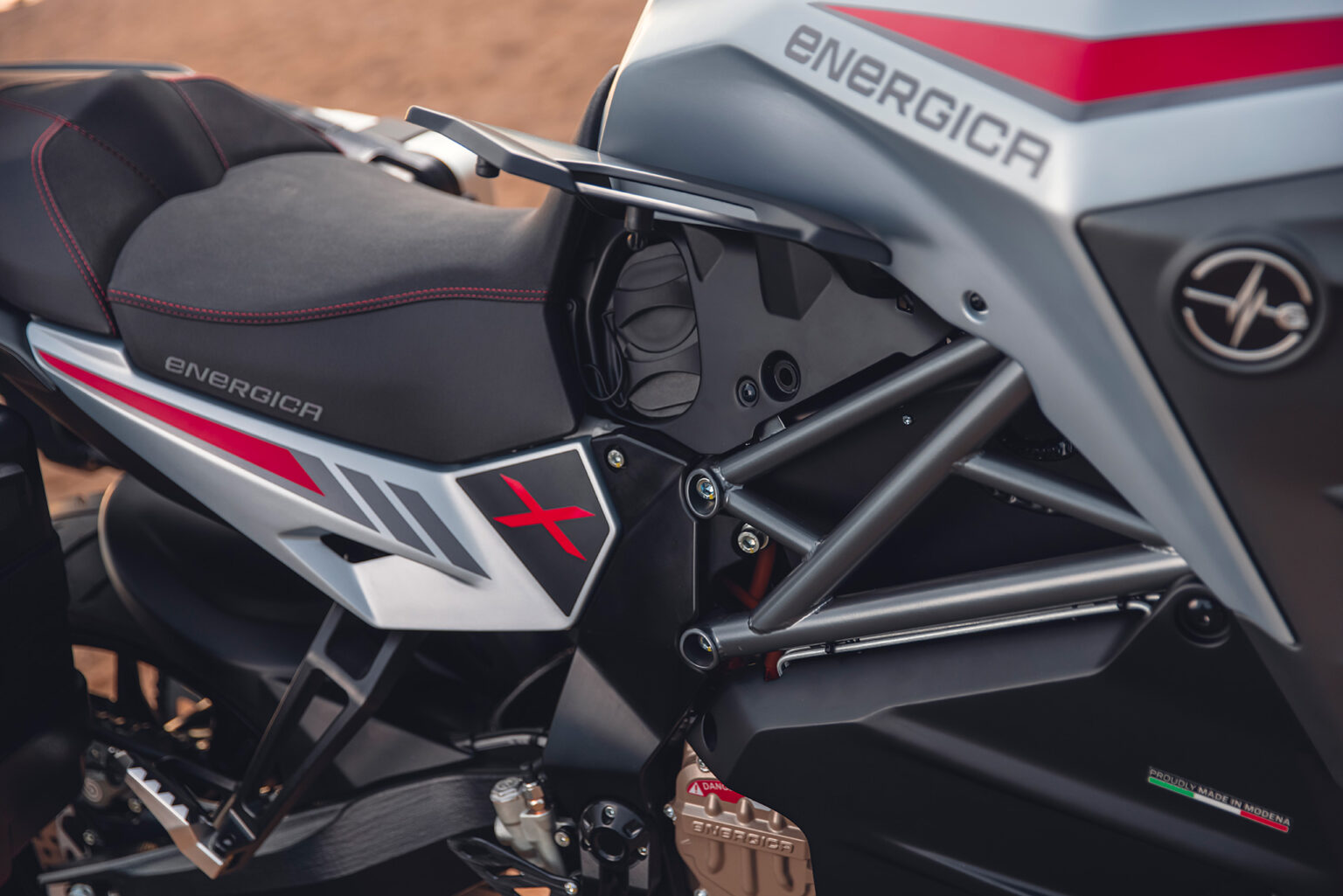 "Optimized for long-range, two-up comfort with an aerodynamic sport-touring fairing, adjustable windscreens and ample hard luggage capacity, Experia fully delivers on what mileage-eaters demand, yet is the nimblest and most maneuverable machine we've ever made," states the website.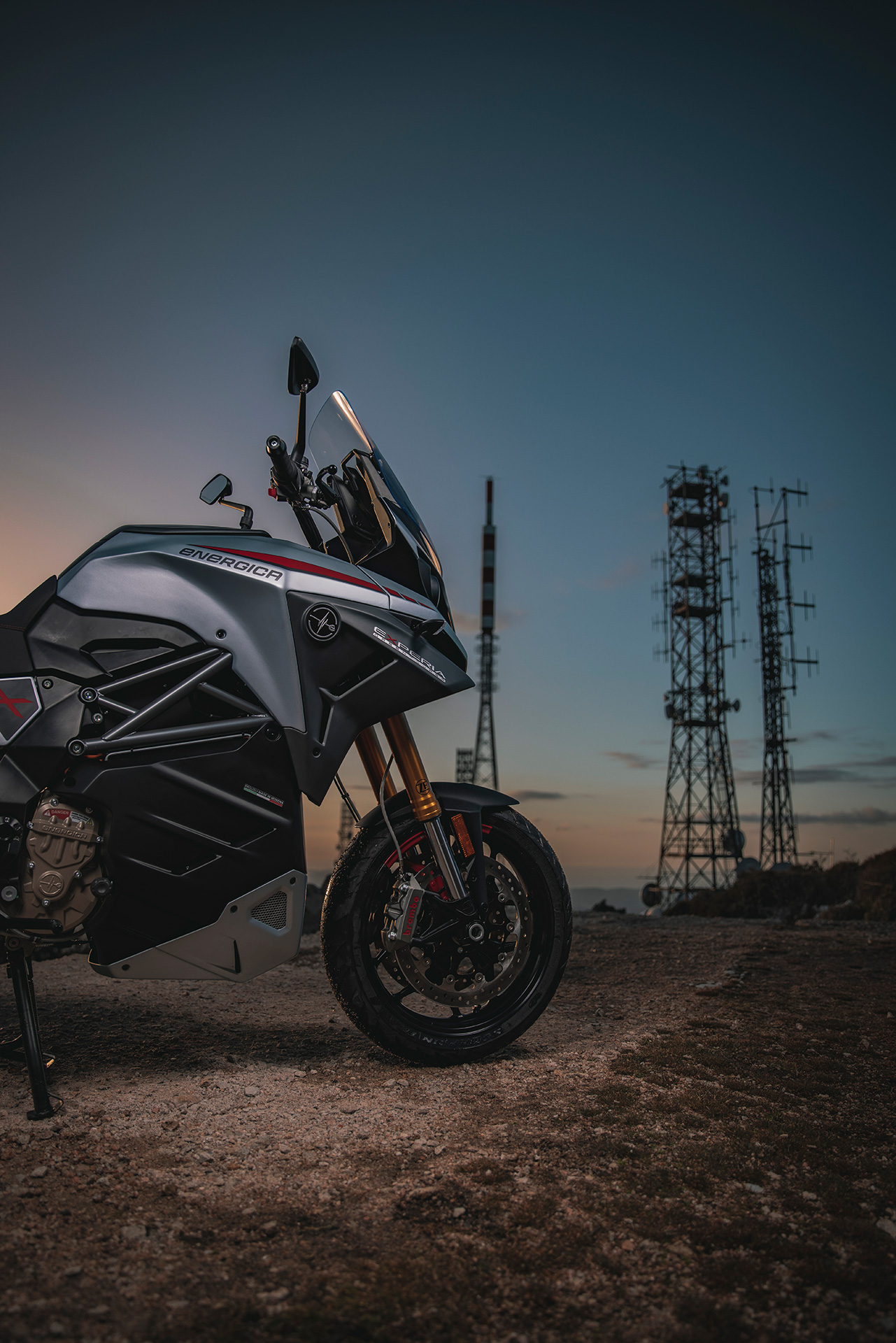 Be sure to check back for more updates, as we imagine the test rides will be coming out shortly for the Experia. 
Drop a comment letting us know what you think, and as ever – stay safe on the twisties.