Bullit conjures images of Steve McQueen driving a Mustang through the streets of San Francisco in the 1968 film Bullitt, or maybe the retro Bell Bullitt motorcycle helmet.
But Bullit is actually a Belgian motorcycle company with one "t" in the name (maybe to avoid copyright concerns!).
They make retro small-capacity motorcycles from 50cc that are suited to specially licensed novice riders in Europe like our Learner-Approved Motorcycle Scheme.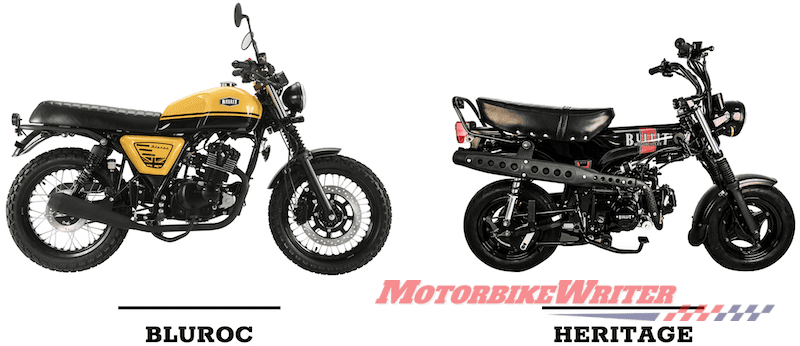 Bullit Bluroc 250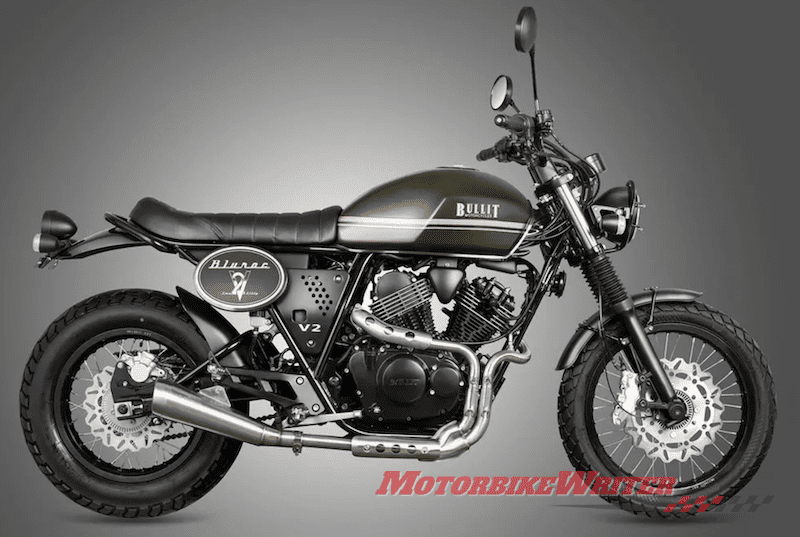 Their latest and biggest yet is the meagre 17kW Bluroc 250 powered by a Chinese Lifan four-stroke V-twin married to a five-speed gearbox. It's also their first multi-cylinder product.
The bike weighs just 151kg and is claimed to have a top speed of about 125km/h. Perhaps that's downhill, with a tailwind!
In keeping with the retro theme it comes with a single round headlight, round instrument pods, bench seat, spoked wheels and gaitered forks but with a modern monoshock rear rather than twin shocks.
We love the overall scrambler-esque style and that exhaust system looks extremely handsome.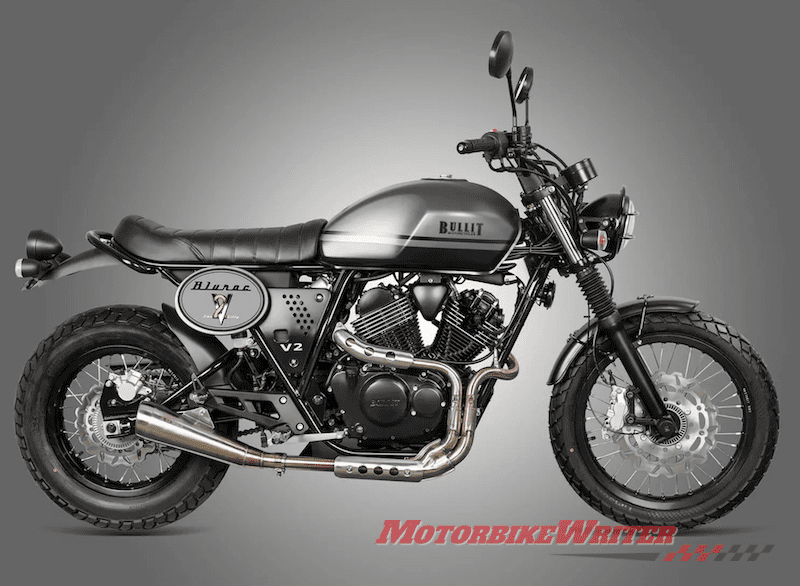 The Bullit Bluroc 250 will be sold throughout Europe costing £3599 (about $A7100) in British racing free (of course) and matte grey.
It reminds us of the Italian SWM range with Chinese Shineray 445.3cc single-cyllinder engines: Gran Milano cafe racer ($7990 ride away), Silver Vase scrambler ($7490) and Gran Turismo naked roadster ($7490).
We contacted the company to find out if they will be exporting outside of Europe and they said: "We do not at the moment however we are actively looking for distributors in other countries."
However, being built in Europe, they should meet the toughest emissions and safety standards recognised around the world.
Would you like to see Bullit motorcycle imported here? Leave your comments below.