Fraser Motorcycles is believed to be negotiating to sell its retail concerns to MC Holdings who run TeamMoto, several other motorcycle dealerships, a riding school, repair business and Cassons Accessories.
We contacted both companies and received a "no comment".
However, several motorcycle industry insiders have told us they have heard the two companies are in negotiations.
MC Holdings is already the biggest motorcycle dealership group in the country.
They currently have 31 dealerships in Queensland, New South Wales, Victoria and the Australian Capital Territory.
Fraser dealerships
Taking over the eight Fraser dealerships in NSW, Melbourne and Perth would give the company enormous buying power which could mean better prices and more influence over importers.
Some critics say MC Holdings is squeezing our "mum and dad dealerships" and heading toward a monopoly where they could charge whatever they want.
However, the motorcycle industry is in a slump and most dealerships are only too keen to do deals.
Motorcycle Holdings went public in May 2016 with a share price of $2.80. It hit a high of almost $5 in late 2017 but dropped to a low of $1.08 in May.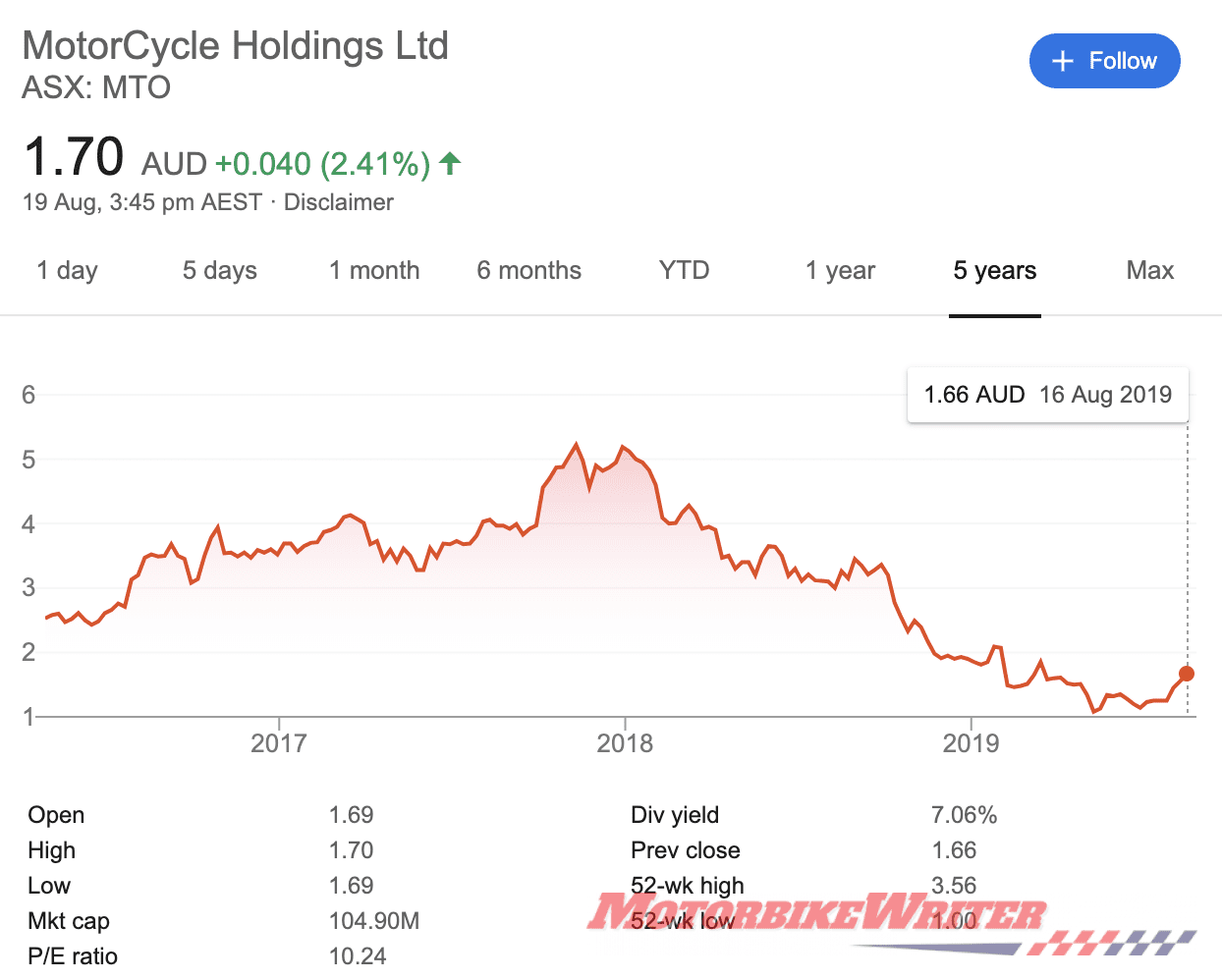 They have kicked up a little to $1.66 this month and could go higher on the speculation of a Fraser buyout.
Fraser Motorcycles is part of the Fraser Group of companies including NF Importers which imports rider gear, bike accessories and Ducati motorcycles.
There is no suggestion that NF Importers is being considered by MC Holdings.