Mash, the French motorcycle company, was without a distributor earlier this year. Now the company has decided to work with Motomondo UK. This should allow Mash to continue to do its thing in the UK.
Motomondo UK is a subsidiary of Motomondo BV Netherlands, which has been distributing Mash's bikes across Europe for a few years. This should mean that parts availability is quite good in the UK. The dealer network will stay the same for the most part, but there could be additional dealers popping up in the future.
If you're unfamiliar with Mash, the company makes classic-looking bikes with engines ranging from 50cc to 650cc. The company also makes scooters and sidecars. All of these bikes are affordable machines.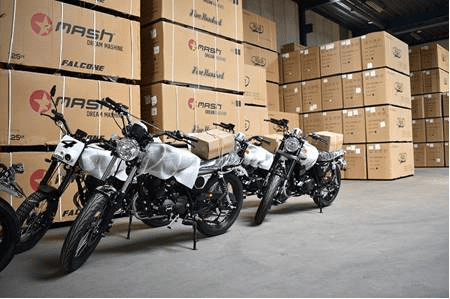 While it was started in France, the company now sells its bikes all across Europe and the UK. Its previous distributor went under and that is why the company needed to team up with Motomondo UK.
It makes complete sense that Mash would work with Motomondo UK, seeing as how it already had a good relationship with Motomondo BV Netherlands. According to MoreBikes, the two companies have worked closely together for about five years, and there could be some interesting things coming in the future.
The company's bikes are seriously cool machines. I haven't ridden one yet, but I would like to. Some of the UK motorcycle publications like MoreBikes have said they will get them to review later this year and in 2021. That should give you an idea of what Mash is putting out.