Exotic motorcycle and mountain bike suspension and exhaust manufacturer Marzocchi is reported to be about to close down operations.
The Italian company's products are used by a wide variety of motorcycle manufacturers such as Italian brands Ducati, MV Agusta, Bimota, Benelli and Moto Guzzi, plus BMW and even American electric motorcycle company Brammo. Their suspension systems are also used by many road and off-road race teams and are also used in exotic mountain bike brands.
Marzocchi's parent company Tenneco has closed the Bologna factory amid reports the company will cease all operations, sending motorcycle manufacturers to seek for alternative components.
Marzocchi was founded in 1949 and was bought in 2008 by $5.9 billion global manufacturing company Tenneco Group of Illinois.
Tenneco has failed to invest heavily in R&D in the company and has been talking about closing down Marzocchi.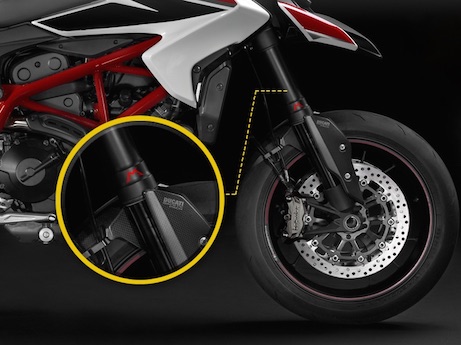 Meanwhile more and more motorcycle manufacturers have been switching to competitors such as Ohlins, Sachs and WP who offer advanced hi-tech electronic suspension systems.
Although still well regarded and now with their own aftermarket semi-active electronic suspension system, Marzocchi finds itself falling behind in the rapid technology race.
The imminent closure of an exotic motorcycle brand follows last week's closure of the exotic Erik Buell Racing motorcycle brand in the US.
We wonder which other exotic brands may be on the brink as the worldwide motorcycle industry diverges down the high-tech path on one hand and cheaper, lower-capacity bikes targeted at emerging markets such as India, China and South America.