Ducati Scramblers have doubled in number since they were unveiled in 2014 with four models … and there could soon be 10 models!
Last year Ducati expanded the model range with the Flat Track Pro ($15,490) and learner-legal 400cc Sixty2 ($11,990).
This year they will add the Cafe Racer, which is as its name describes, and the more off-road oriented Desert Sled, cheekily named after Steve McQueen's Triumph racer.
That brings the model range to eight, but there could be more to come.
Ducati has unveiled two custom models from Italian design houses at the 2017 Motor Bike Expo, in Verona, Italy.
While these weren't designed by Ducati, they give a clue to the company's intentions to squeeze every last drop out of the popular range that now outsells the Multistrada family and any of their famous sports bike models!
The Ducati Scrambler R/T (Road and Track) Special is based on the 400cc Scrambler Sixty2 and, like the Desert Sled, it's an off-road version. (The number 53 is how many days it took designers Anvil Motociclette to build it.)
If the Desert Sled does well, there is no reason why Ducati wouldn't also do an off-road version of their 400cc engine which could look something like this.
It may be closer to the original Ducati Scramblers like the ones ridden by the villains in this 1974 Italian-Spanish film, "Watch Out, We're Mad" with Terence Hill and Bud Spencer.
Ducati Scrambler Essenza
If the Cafe Racer is also a success, there could be a 400cc version of that, too!
However, the other Scrambler concept at the Expo is based on the 800cc engine, not the 400cc.
It's the very essence of the cafe racer and that's why it's called the Essenza (Italian for essence).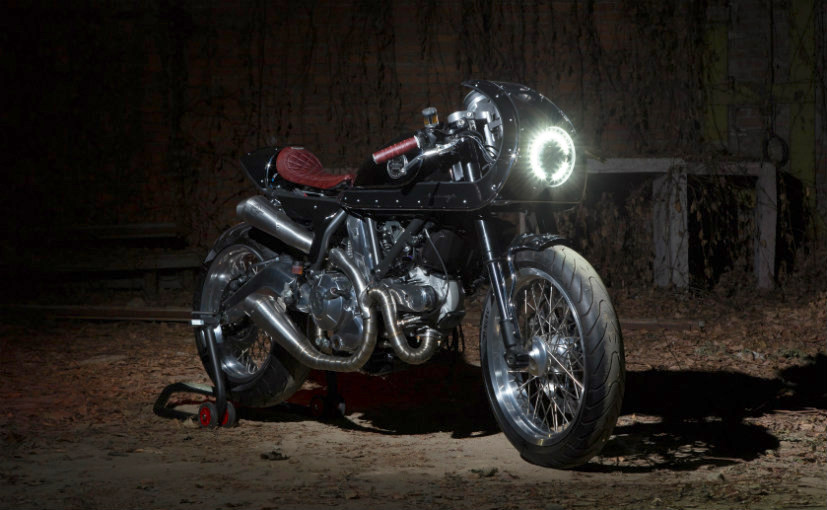 It was built by South Garage Customs, of Milan, and basically consists of bolt-on parts, rather than frame-altering customising.
That makes it even more likely Ducati could build a slightly more radical cafe racer like this one with its bubble fairing and wild exhaust bend.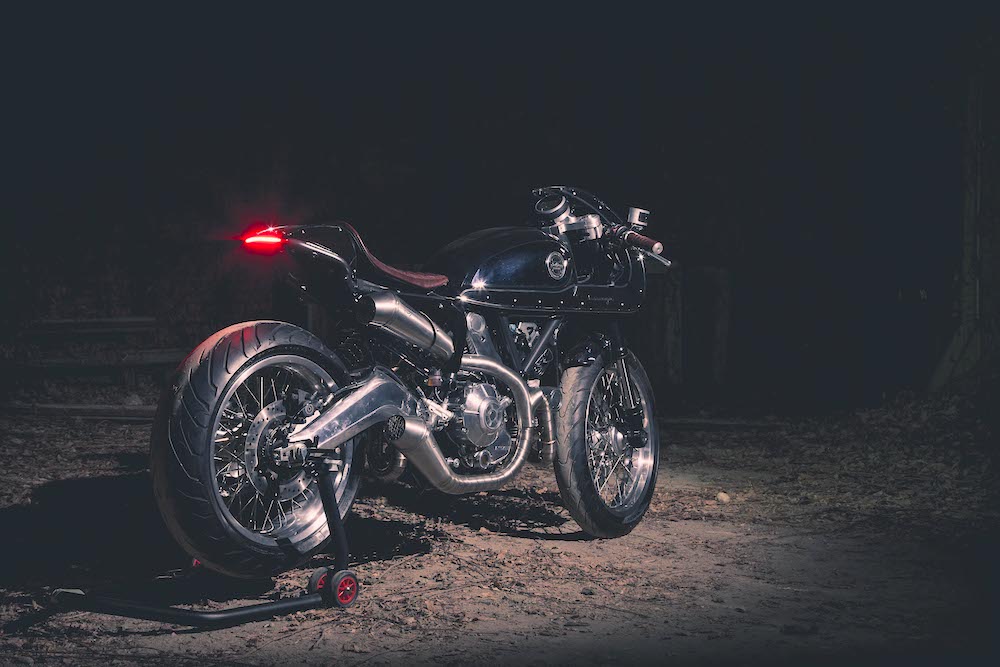 Bubble fairings could be the next big trend as BMW has introduced the bubble-faired R nineT Racer and Triumph has an accessory bubble fairing for its new Thruxton.
There is no word yet from Ducati Australia on when the Desert Sled and Cafe Racer will arrive or pricing.