Rider groups are calling for fewer restrictions and lower fines when lane filtering laws are introduced in Victoria in September 2015.
Independent Riders Group spokesman Damien Codognotto says the IRG and the Victorian Scooter Riders Association believe the lane-filtering restrictions and penalties imposed in NSW, Queensland and the ACT (where it is undergoing a two-year trial) are too harsh.
There fines are more than $300 and three demerit points and restrictions include a maximum of 30km/h and various bans on where, when and which riders can filter.
"Increased restrictions will make filtering less safe," Damien says.
"Heavy fines will mean people who are commuting safely to save time and money will have less to spend on safety gear.
"In NSW they have fines and loss of points for filtering between traffic and parked cars and/or overtaking buses and trucks," he says. "Here bicyclists are encouraged to do this and the onus is put on car occupants not to 'door' riders. We want similar overtaking rules and stop lines for bikes ahead of cars at the lights."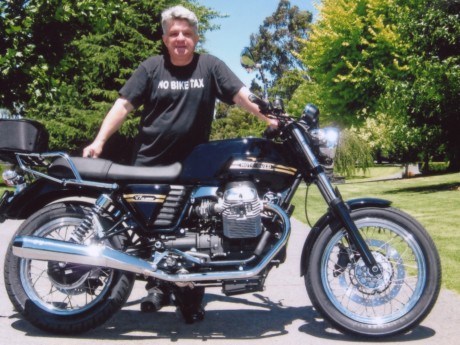 Damien says they are working hard to make sure the Victorian filtering rules are different to other states.
While the different rules will make it complicated for interstate riders, it could lead to state ministers rationalising the rules and making them standard across all states. However, don't hold your breath.
While the rider groups want a minimum of rules and restrictions, they do believe the introduction of lane filtering should be accompanied by a major driver education campaign.
"It should point out that filtering is not new," he says. "It has been done safely since there has been traffic. It is the safest way to ride in heavy traffic."