Just how loud is your motorcycle helmet and what damage is it doing to your ears?
Medical authorities tell us that 15 minutes exposed to sound levels over 95dB can do irreparable damage to your hearing. Check out this noise pollution calculator.
The long-term result can be tinnitus or ringing in the ears.
If you want to keep riding, the only solution is to wear earplugs like all motorcycle racers.
Not wearing earplugs is my only regret in a long career of riding motorcycles. The ringing is so loud it sometimes prevents me going to sleep at night.
Overly dramatic?
Many young and mature riders claim I am being overly dramatic, alarmist or sensationalist, especially when I suggest wearing earplugs on every ride.
They claim a motorcycle helmet — especially a full-face helmet — eliminates the damaging noise.
However, Dutch magazine Promotor has tested the noise levels in 10 different "system" (modular or flip-up) helmets at varying speeds and found some startling results.
Now, flip-up helmets are not the quietest. They usually allow wind noise intrusion around the hinges next to your ears.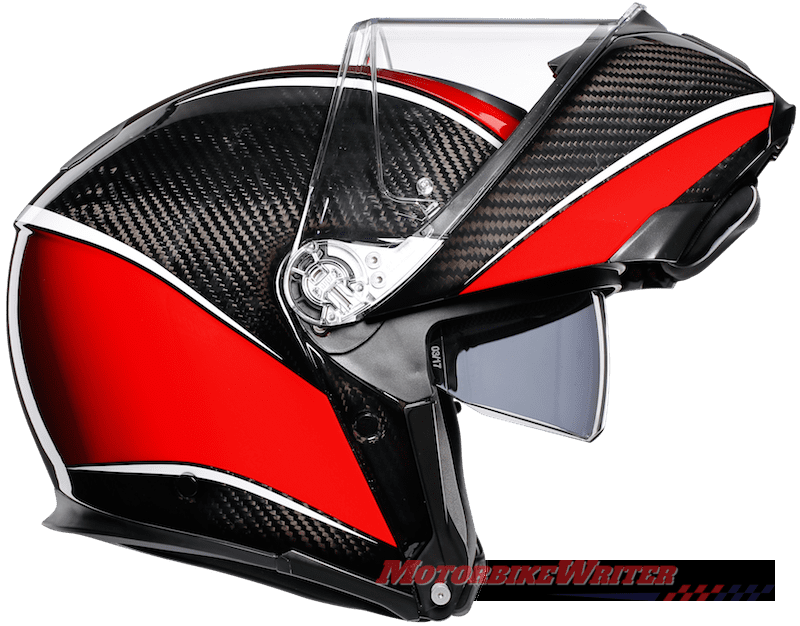 But they are in no way as loud as open-face helmets that many riders wear.
The quietest helmets are full-face helmets and we have found the best noise dampening is in the heaviest helmets with thick padding.
Unfortunately, helmets don't come with independently tested noise levels.
That's why the Promotor article is so interesting.
I've tried testing helmets with an iPhone tucked up inside the helmet with a noise measuring app running, but couldn't get consistent and dependable results.
Loud helmets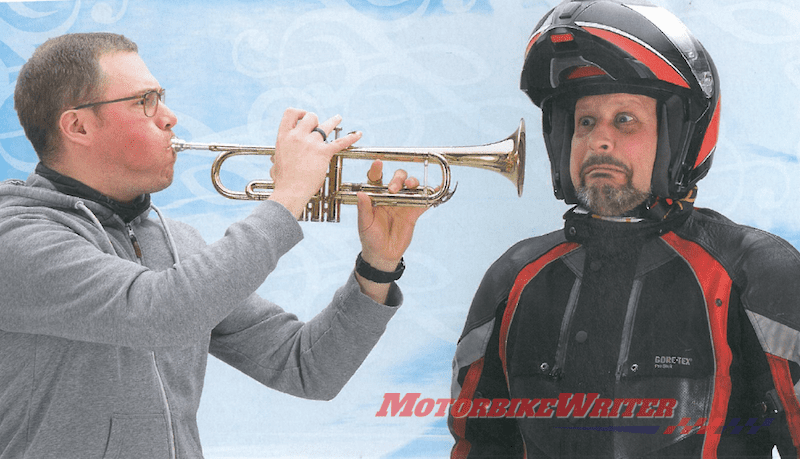 We're not sure how Promotor tested the helmets, but the best performer registered 85 decibels (dB) inside at just 50km/h which is "the same as the noise level in a busy playground".
Ok, that's not so bad, is it?
However, at 86dB you risk permanent hearing damage after two hours.
At 100km/h, that same helmet registered 100dB which is more noise than a hammer drill at 95dB.
And that's the best results.
At the other end of the spectrum the worst performing helmet registered 92dB at 50km/h which is comparable to a train speeding past.
At 100km/h it registered 106dB, which is louder than the noise of a chain saw or a disco.
So no matter what helmet you wear, you should always wear some sort of earplugs.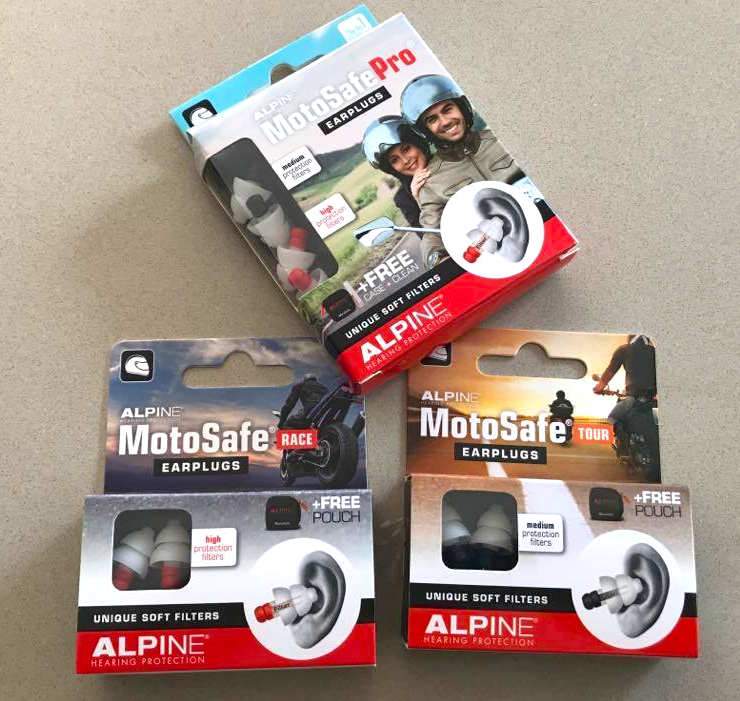 We recommend Alpine MotoSafe earplugs which filter out damaging noise, but still allow you to hear emergency sounds such as sirens and screeching tyres.
They also allow you to hear your Bluetooth music or your exhaust which is "music" to many riders' ears.