The Lotus C-01 Motorcycle
THE LOTUS C-01 MOTORCYCLE: LOTUS BUILDS MOTORCYCLES?
Have you ever seen a Lotus motorcycle before? I hadn't. Until I saw this one at the big Mecum classic motorcycle auction in Las Vegas in January. The looks of the Lotus C-01 are jaw-dropping, other-worldly, like nothing I'd ever seen before. Sitting there under the lights, in luscious British Racing Green-and-Gold livery (classic Lotus race car stuff), the fully-enclosed body both hides all the details, and draws your eye to its artfully sculpted surface. This thing is gorgeous, there's no other way to say it. Once I caught my breath, I began to look it over more closely, and the details, the design and craftsmanship are unbelievable. I had to know more about this Lotus Motorcycle.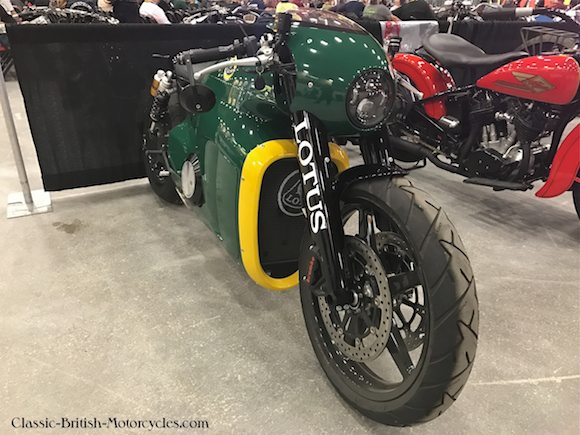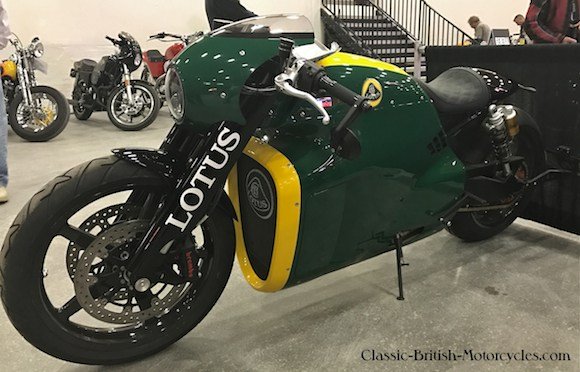 THE BRAINS BEHIND THE LOTUS C-01
As it turns out, it's not technically built by the Lotus car people themselves, but rather by a newly formed outfit called Lotus Motorcycles, which is a joint project between Kodewa, car designer Daniel Simon, and the Holzer Group. Kodewa has built prototype cars for Lotus and runs some of their racing programs. Both Kodewa and Holzer are German motorsports manufacturers. Simon is a German-born designer, formerly with VW Group (he designed Bugattis), who made a second career out of designing wild futuristic sets, and motorcycles for the movies. He's the guy who created the Lightcycles in the "Tron" movies.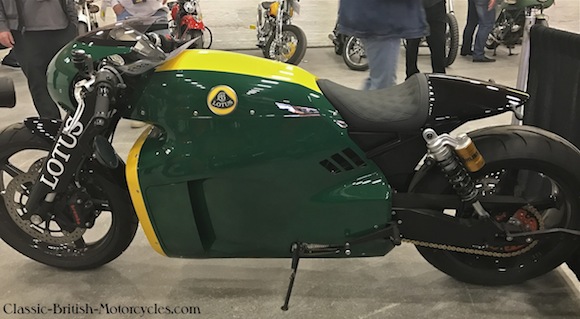 ONLY 100 LOTUS C-01 MOTORCYCLES BUILT
Only 100 Lotus C-01 motorcycles were built, all in 2014, under a licensing deal with Lotus Cars to use their name. You can be sure that a company with the reputation that Lotus has was extremely vigilant in making sure this new venture, and the motorcycle that would result from it, would not tarnish their hallowed brand. And just like Lotus sports cars today, the C-01 incorporates a futuristic design, top quality materials and craftsmanship, the highest technology available, and eye-watering performance.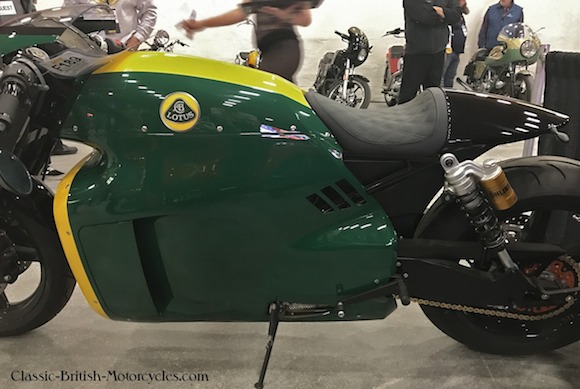 LOTUS C-01 MOTORCYCLE DESIGN
The modified KTM 1200cc 75-degree V-twin makes 200 horsepower, and the bike weighs in at 398 pounds. That's a power-to-weight ratio of something like only 5 pounds-per-horsepower. Holy crap! The frame is made of high-strength steel, titanium and carbon fiber. The swingarm is cast aluminum with twin Ohlins gas shocks, and the brakes are 320mm Brembos. The 19-inch front, and 17-inch rear wheels are also made of carbon-fiber, built in South Africa by BST specifically for the Lotus C-01. The upside-down front forks are Sachs units. The carbon-fiber body comes apart in 12 sections. Everything was designed and built to the highest standard. I'm sure Lotus Cars is just as proud of it as Lotus Motorcycles must be.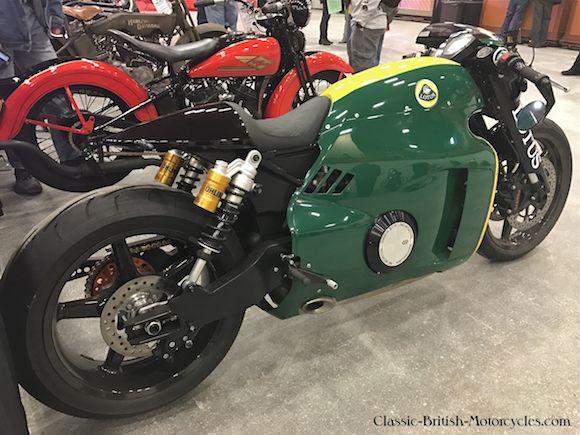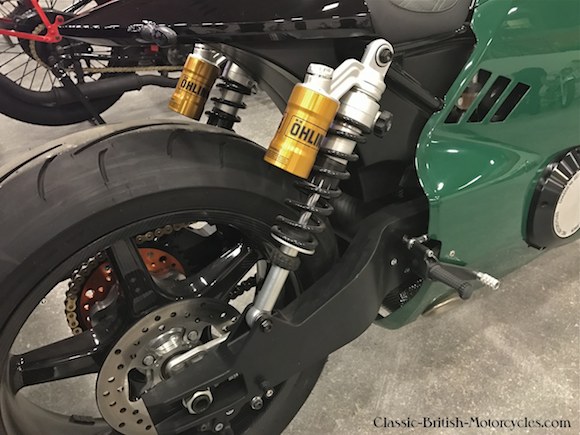 LOTUS C-01 MOTORCYCLE A PRICEY PERFORMER
Performance-wise, all reports are that it was a stunning performer, that handled well and felt well-planted on the road. Although, with a 54-degree neck angle, it probably wouldn't like the twisties very much. But, with a $137,000 MSRP when new, and with only 100 built, who would ride it that way anyway? What a shame really, that a bike so beautiful is also so valuable that you almost don't dare to ride it. This particular bike, pictured here, had only 2 miles on the odometer, likely from just rolling it around. Essentially, it had never been ridden. It's supposed to be the only Lotus C-01 Motorcycle to come to North America. It rolled across the auction block on Friday, January 27, 2017, Lot #F189, bid to $110,000, which failed to meet the seller's reserve, and it didn't sell. Good. Now I can sell everything I own and buy it myself. It will look fantastic in my room at the homeless shelter.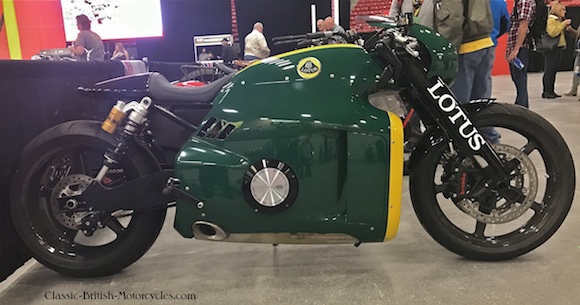 ---
Check out these Lotus C-01 Posters
2014 Lotus C-01 Poster, 13" X 20"

---

2014 Lotus C-01 Poster, 20" X 30"

---

2014 Lotus C-01 Poster, 24" X 36"

---